From conception to 3D modelling, Ubisoft Philippines designs and creates the axes and shields that Valhalla's hero will use
When Ubisoft released the cinematic trailer for the new installment in its popular stealth and action-adventure series, Assassin's Creed: Valhalla, last April, the clip ended with the enticing promise to have players "live," "think," "fight," and "conquer" like a Viking.
Following the success of predecessors Origins and Odyssey, which shifted the series to a stronger desire for storytelling, Valhalla comes with expectations to produce a more compelling story. Prior to Valhalla, Ubisoft Philippines had also worked on Origins and Odyssey.
The hype for Valhalla built up following the Ubisoft Forward online conference in July, where the game teased enhanced combat dynamics, the return of classic stealth mode, and a beautiful British Isles setting.
The narrative finds a middle ground between Norse mythos and real-life-inspired tales of the Great Heathen Invasion in the 9th century.
Players will have the option between a male or female protagonist named Eivor, aka the "Wolf-Kissed," who also plays a role in the centuries-long (and series-long) battle between the Hidden Ones and Templar Order. The game's also promising a wide selection of raids and dialogue.
The game comes out in November.
To whet our appetites further, we talked to Ubisoft Philippines, which has played a key role in its creation.
What parts/aspects of Assassin's Creed: Valhalla is Ubisoft Philippines working on that you can reveal?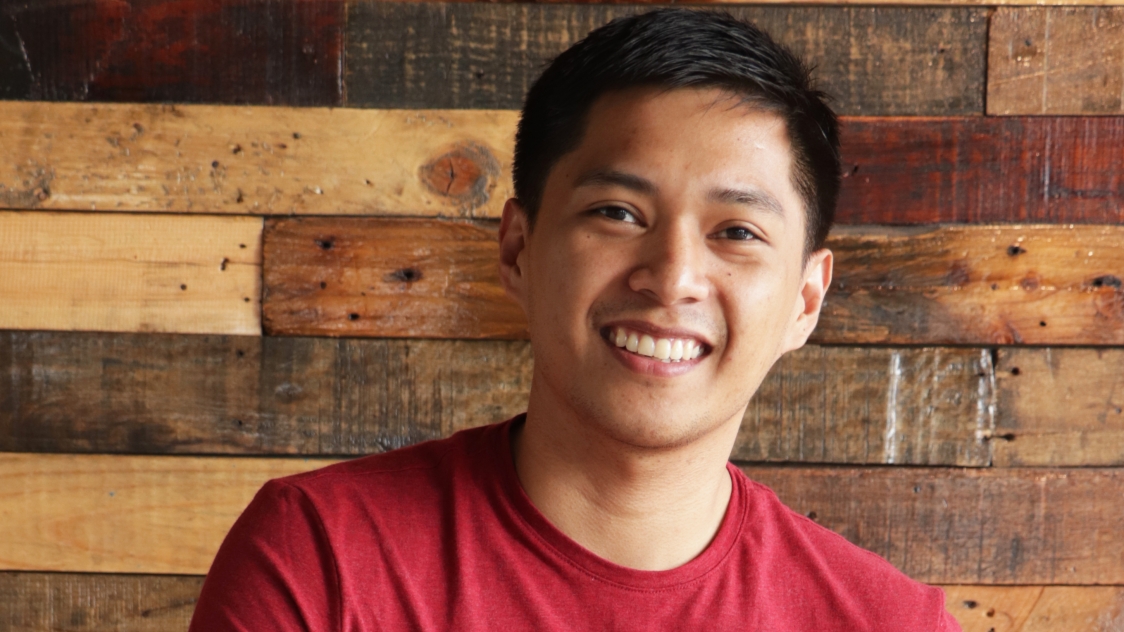 JP Tan (Ubisoft PH studio art director): Ubisoft Philippines has taken an important role in building parts of the world of Assassin's Creed Valhalla. Together with the Montreal and Singapore studios, we designed one of the game regions of 9th Century England set during the Great Heathen Invasion.
Having already worked on several Assassin Creed titles, it was a natural step for the studio to take on this challenge. Our talented team of artists, designers and technical experts built many locations in the world – from intricate rooms to massive landmarks and architectures, creating an immersive Viking world for players to conquer and explore.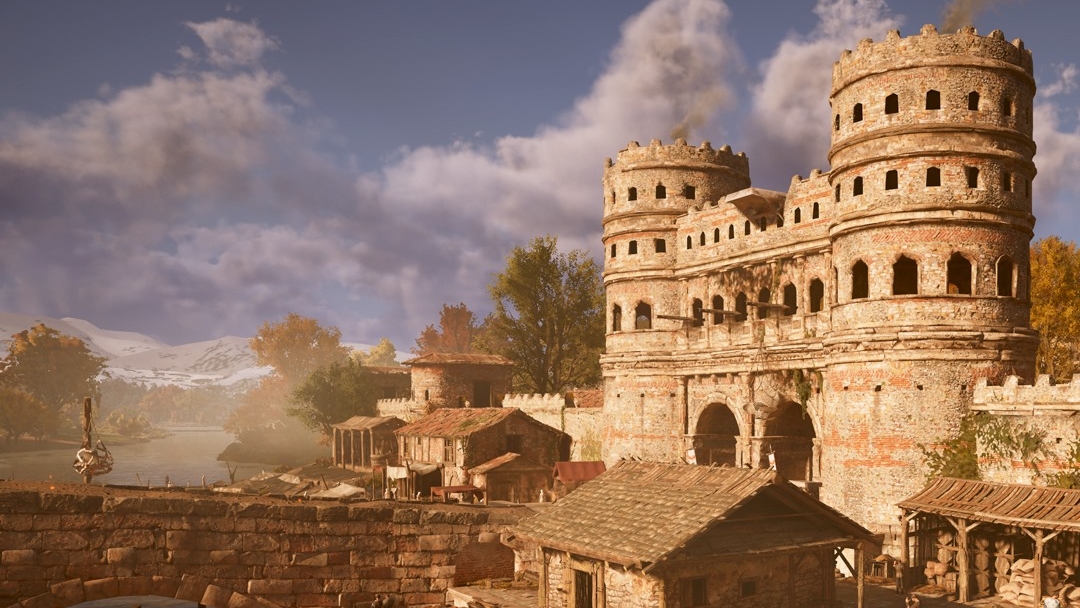 Leading raids is part of the core experience of AC Valhalla – and this includes sailing to unsuspecting villages with Viking longships.
The Philippines team helped bring those ships to life by creating naval animations for Eivor and his/her crew. In fact, the part where Eivor blows his/her horn – the eponymous Viking signal for the Norse warriors to rush from ship to shore – was made with the help of one of our animators. You can see this and more in the first few minutes of the gameplay trailer and all throughout Ubi Forward's post-show demo.
In Assassin's Creed Valhalla, players can expect more visceral combat.
Thanks to our local team, Eivor can choose from a wide array of weapons to smite her foes. In close collaboration with Montreal, we are proud to play a pivotal role in the weapons production pipeline. From conception right down to 3D modelling, we designed and created all of the brutal axes, shields and many other types of arms that our Viking Assassin will wield as she fights across Norway and England.
Our weapons have made their way to Valhalla's posters, trailers and boxshots. That axe Eivor clutches in the PS4 and Xbox One cover art is proudly wholly Philippine-made.
For our developers, this next big installment of the Assassin's Creed series gave the Philippines studio a chance to impact not just the art but the gameplay experience as well. Ubisoft's co-development strategy has allowed us to collaborate with experts around the world, giving us a voice in feature development. We brought our talent and unique perspective to the table, with our co-dev partners, helping to shape the game into the best version it can be.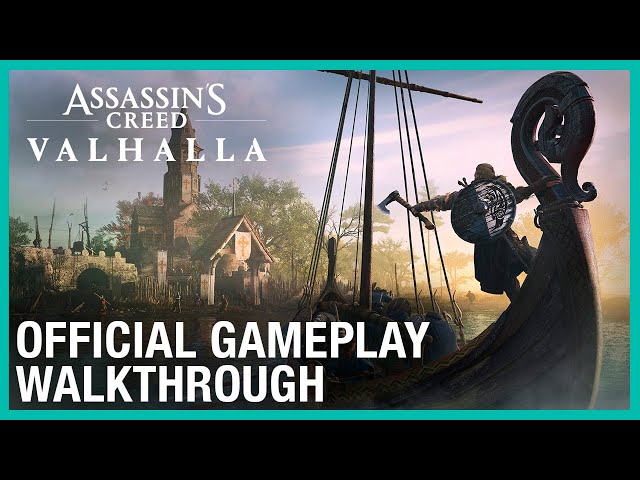 What has the experience been like for developers/designers/artists of Ubisoft Philippines who are working on the game – especially given that AC: Valhalla will debut right in time for the holiday release of next-generation consoles?
JP Tan: Since 2016, Ubisoft Philippines has shipped 7 AAA games: Assassin's Creed Origins; For Honor; Assassin's Creed Odyssey; Assassin's Creed 3 Remastered; The Crew 2; and the Nintendo Switch ports of Assassin's Creed Liberation and Assassin's Creed Rogue.
Working on Valhalla has allowed us to continue to dive deeper in AAA game development and expand our expertise. From fans of the franchise, we grew to become world builders, weapon experts, shipwrights, artists, architects, and leaders. Getting a chance to work with talented and passionate developers across the globe really brought out our inner Viking and the best in the team.
Assassin's Creed Valhalla was a big step for the studio. We had to take on new roles and challenging tasks. This gave us the opportunity to work on key features that directly impact player experience. So, when you get to play the game and roam across England and Norway – whether you're out sailing on your next Viking Raid or fighting tooth and nail on war- ravaged land – you'll always see something that the Philippines studio has crafted.
For some of us, it remains a surreal experience working on an iconic franchise such as Assassin's Creed. As gamers ourselves, it is our privilege and duty to deliver the best possible experience. With the holidays and the next-gen consoles right around the corner, our team wishes that Assassin's Creed Valhalla will be a game that players will thoroughly enjoy.
Of course, the Philippines studio has more games on the way. We are also proud to be a part of the upcoming Far Cry 6.
The AC franchise has gone further back in history with its installments in recent years: Egyptian mythology for AC: Origins followed by Greek mythology for AC: Odyssey. What was the process behind deciding on exploring Vikings lore for this new installment?
JP Tan: With Assassin's Creed we always try to find pivotal moments in history that have helped shape the world. The Viking Age is a unique moment showcasing an iconic warrior culture and a journey that ultimately leads to the birth of England. This is an incredible period of war, politics, culture and identity, that has never truly been explored in an anchored and credible perspective in video games.
Is there new information about the campaign story or gameplay that you can share at this time?
JP Tan: The Ubisoft Forward demo is a small slice of the larger narrative of one of many story-arcs in the game. The demo experience offered an exciting portion of the main quest arc in the Saxon territory of East Anglia, a land ravaged by a rogue Dane army. There is a much larger narrative structure around the part you experience in the demo, East-Anglia, and in the full game you will see a lot more narrative, characters, events, and gameplay in this section.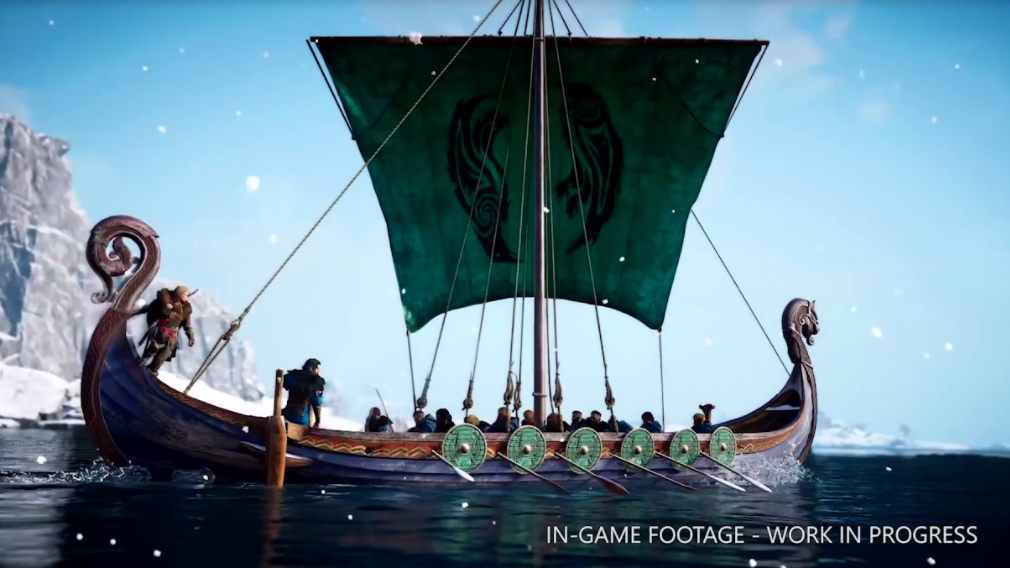 AC: Valhalla looks like it will be the franchise's biggest project in years. Are there new parts/details debuting in this upcoming installment that you can share?
JP Tan: In Assassin's Creed Valhalla, we wanted to pay close attention to the combat system, to reflect the grittiness of the Viking experience, and the feeling of impact during visceral combat. The Vikings could be brutal, but were also versatile fighters. The combat you see in the Ubisoft Forward demo is a good representation of the Viking experience we want to offer.
One example is dual-wielding, and finding the synergy between weapons that works for you, which offers an interesting layer of strategy. You can also experience the stun system – you can stun an enemy, with a bow and arrow for instance, to open them up to devastating melee attacks. You can find unique weapons in the demo, such as the flail. In the full game, you can collect as many unique weapons as you'd like, or focus on the ones that you prefer, and make them stronger.
Assassin's Creed Valhalla's new features also includes Raids. When the player spots an interesting location near the water, like a monastery, they can decide to disembark or call their longship to go on a raid. This can happen anytime, at numerous locations near the shores of the rivers of England. Raids allow the player to unlock and customize their Jomsviking, and recruit certain characters to join their clan.
Raids allow the player to gather the resources they need to build their settlement. The Ubisoft Forward demo also includes an Assault: Assaults are large military engagements that occur as part of quests. They are big moments in a narrative arc. An Assault consists of troops gathering in front of a fortified military location in order to breach it and conquer the forces in place.
Developing the game
Aside from JP, we were also able to get some insights from one of the studio's artists, Charlene Altamirano. Charlene started as an art intern at Ubisoft PH. This September marks her 3rd year with the studio.
As Valhalla nears it launch, Altamirano reflected on the journey she's been through.
"My batchmates and I were young and back then we were all focused on training," she shared in a personal anecdote.
"As we became part of actual production, we started to grow and pursue fields we were most passionate about. Now we're full-fledged artists. Some of us are in concept art, others in sculpting. As for me, I'm in architecture since I've always loved looking at the big picture.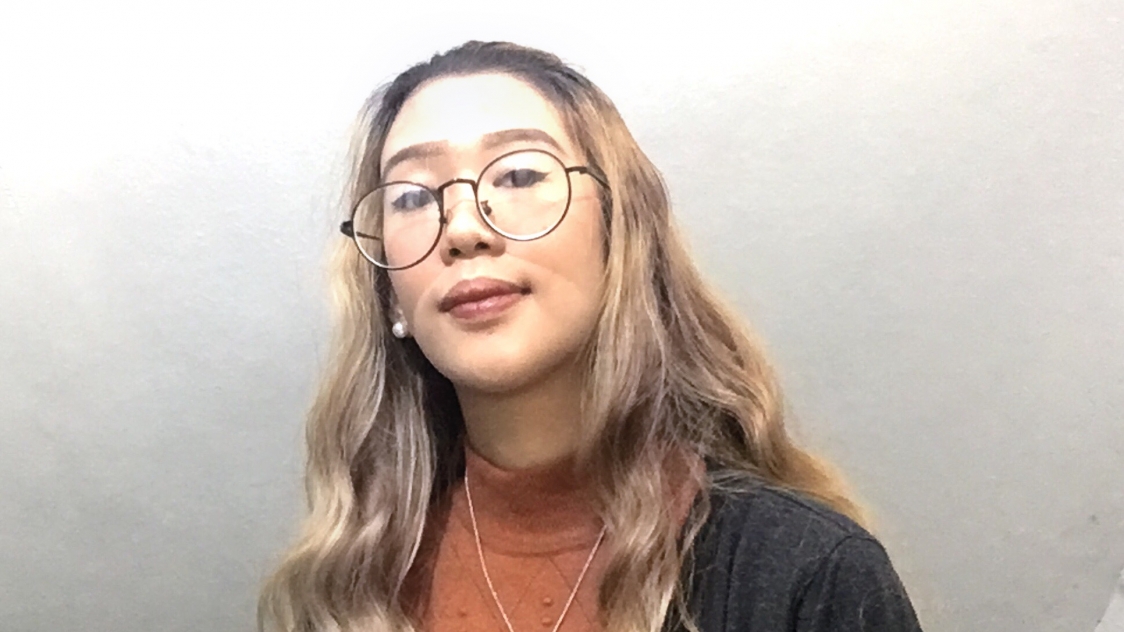 "So far it's been such an incredible experience. We grew in a lot of ways. We not only developed our skills – we also learned to trust our own creative judgments. As artists, we had to take strong ownership of our work – and looking at the world we built for Assassin's Creed Valhalla, it really shows."
Altamirano also expressed how crucial it was to have artistic independence working as a co-developmental studio, but more importantly, the willingness to have belief in the unique ideas they imagined could be part of this next Assassin's Creed game's world.
"As a co-development studio, we had freedom and autonomy over our assets. Our partner studios were always open and willing to listen. They let us own the assets. If you play through Valhalla, you'll see our marks all over it. Anywhere and everywhere the player goes, there's always something made by the Philippine studio.
"We took the initiative. That for me is conviction," she said. "I was telling the team about it in one of our sharing sessions with JP. Conviction is important in co-development – you need to express your artistic sense. If you think there's a way to improve something, then say it. Be proactive, not reactive. This saves time and gives you more ownership. That's my main takeaway from Valhalla's co-development."
Altamirano also said she is "beyond grateful," because "the studio saw to the growth of me and my fellow young artists."
"Working on the game – exploring and taking in the whole breadth of it – made me appreciate the grandness of the structures we were making," she shared. "All the effort was worth it. It's an honor to be part of this project."
Are you excited for the release of AC: Valhalla? Let us know. – Rappler.com