This is AI generated summarization, which may have errors. For context, always refer to the full article.
Following the microsatellite Diwata-1's return in April 2020, Maya-1 reenters earth after staying in orbit for more than two years
The Philippines' first nanosatellite flew back into the earth's atmosphere on Monday, November 23, after a staying in orbit for about two years and four months.
Stamina4Space made the announcement on Friday, November 27, calling the nanosatellite's mission a success.
The satellite was launched in June 2018. Also called a cube satellite (CubeSat), Stamina4Space says Maya-1 has been helpful for researchers in the Philippines.
Through its Store-and-Forward System, the satellite was able to retrieve data from ground sensor terminals, which it could then relay to any ground station that's part of its network. Its Automatic Packet Radio Service Digipeater allowed it communicate with radios while its two cameras – one wide-angle and one narrow–angle – let researchers take images of the earth.
The satellite was also equipped with a GPS (global positioning system), an off-the-shelf computer chip, and a magnetometer, which is a device used to measure the magnetic field in space.
The Maya-1 is one of the 3 CubeSats under the 2nd Joint Global Multi-Nation Birds Project or BIRDS-2 Project of the Kyushu Institute of Technology (Kyutech) in Japan.
The satellite's development was also under the Development of Scientific Earth Observation Microsatellite (PHL-Microsat) program, a research program by the University of the Philippines-Diliman and the Advanced Science and Technology Institute of the Department of Science and Technology (DOST-ASTI).
Learning experience
More than the actual capabilities of the satellite, Stamina4Space says Maya-1 proves the Philippines can build satellites.
Building the Maya-1 provides local satellite engineering and building experience.
"Aside from the technical aspects of developing CubeSats, we have learned the importance of a multi-disciplinary approach to solving problems. Most importantly, we have learned that we can build our own CubeSats," said Space Science and Technology Proliferation through University Partnerships (STeP-UP) project leader Paul Jason Co.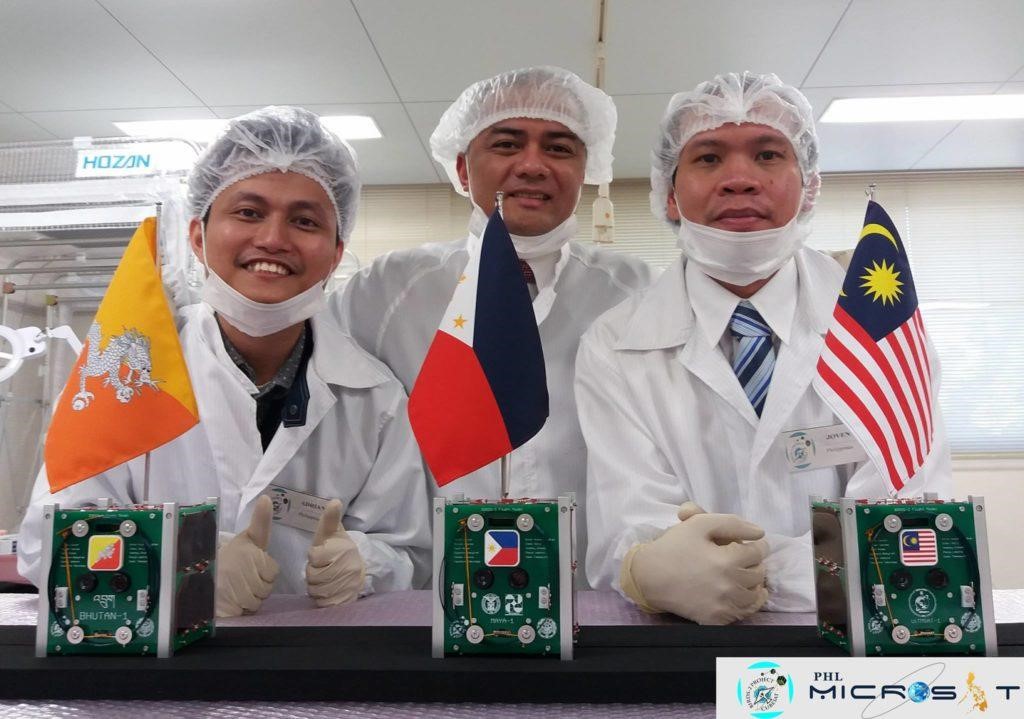 STeP-UP is a graduate program with a nanosatellite engineering track housed within the University of the Philippines Diliman Electrical and Electronics Engineering Institute (UPD EEEI).
"Maya-1 and the experiences therein specifically served as a model for utilizing CubeSat as a relatively more cost-effective platform for university-based space education and research in the Philippines," said Adrian Salces, one of the Filipino graduate students who, along with Joven Javier, developed Maya-1.
More CubeSats are on the way. Stamina4Space reports Maya-1's successor, Maya-2, has recently been completed and turned over to the Japan Aerospace Exploration Agency (JAXA) on September 24, 2020. 
A group of scholars under the STeP-UP Project is developing two new CubeSats, Maya-3 and Maya-4, while another batch of scholars has recently begun their studies and the development of Maya-5 and Maya-6. 
Maya-1's launch followed 2016's launch of the Diwata-1 microsatellite – which is bigger and more expensive to develop than a nanosatellite – and returned to earth on April 2020. Diwata-2 launched in October 2018, following Maya-1. – Rappler.com