This is AI generated summarization, which may have errors. For context, always refer to the full article.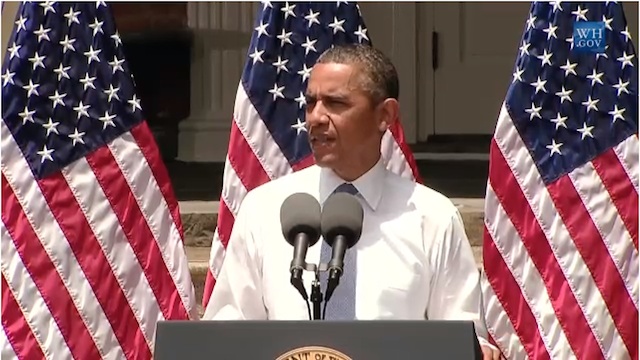 US President Barack Obama laid out a broad new plan to fight climate change, using executive powers to get around "flat earth" science deniers who have blocked action in Congress. Obama called for new restrictions on existing and new power plants to curb carbon emissions, pledged to push new generation clean energy sources and to lead a fresh global effort to stem global warming. Officials said the plan would allow the United States to meet a goal of cutting greenhouse gas emissions by 17 percent below 2005 levels by 2020, a pledge Obama made at the inconclusive Copenhagen summit in 2009. Obama argued that Americans across the country were already paying the "price of inaction" against climate change, describing 2012 as the warmest year in human history.

Read the full story on Rappler.