Watch Rappler's evening newscast with Acor Arceo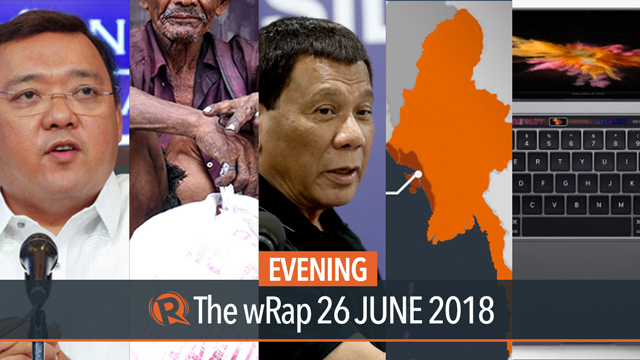 Today on Rappler:
President Rodrigo Duterte forms a 3-member committee to dialogue with the Catholic Church. 
Human Rights Watch or HRW slams the anti-tambay campaign as another effort to target poor Filipinos.
President Rodrigo Duterte says 'tambays' or loiterers below 18 years old should be taken into police custody for their own protection.
Myanmar's military says it 'purged' Major General Maung Maung Soe, the former head of the western command in Rakhine.
Apple acknowledges the problem with its keyboards and is now extending warranty coverage for problematic devices.
Executive Producer / Writer

Lilibeth Frondoso

Associate Producer / Publisher

Marga Deona

Analette Abesamis

Master Editor / Playback

Emerald Hidalgo

Jaene Zaplan

Jaen Manegdeg