Speed climbing, stuffed frogs, and lost bets. This and more on Gameplan!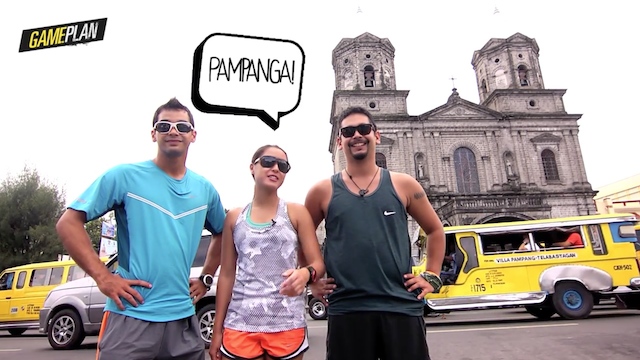 MANILA, Philippines – The Gameplan hosts go on a roadtrip to Pampanga to check out its famous landmarks, tourist attractions, and gorge on its exotic cusine.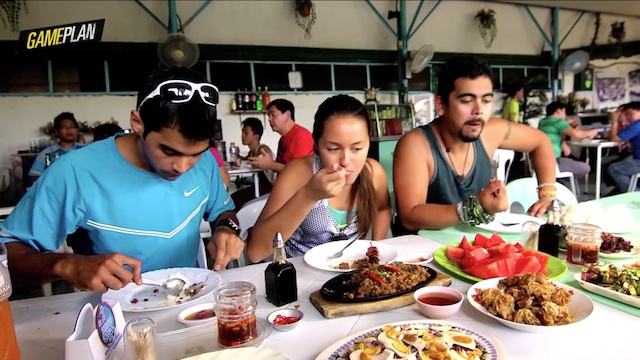 Kapampangan cuisine is tailor-made for the adventurous. Ton, Julian, and Amanda try out various dishes – the most challenging of which are the mole crickets and stuffed frogs sold along the streets. They also visited Aling Mila's Tokwat Baboy to get a scrumptuous serving of the best voted sisig in Pampanga.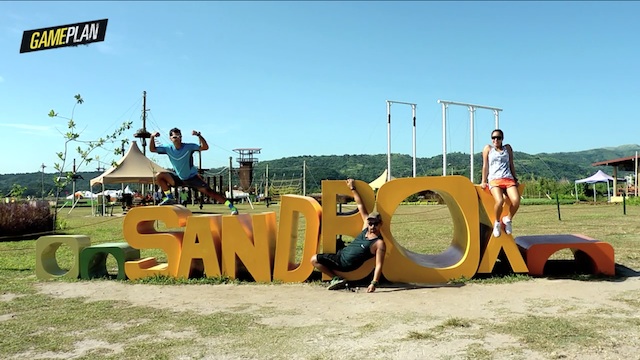 After their meal, the three hosts continue their adventure and drive to Sandbox located in the town of Porac. What used to be huge wasteland after the Mount Pinatubo eruption in 1991 has become popular for adventure-seekers like Ton, Juls and Amanda.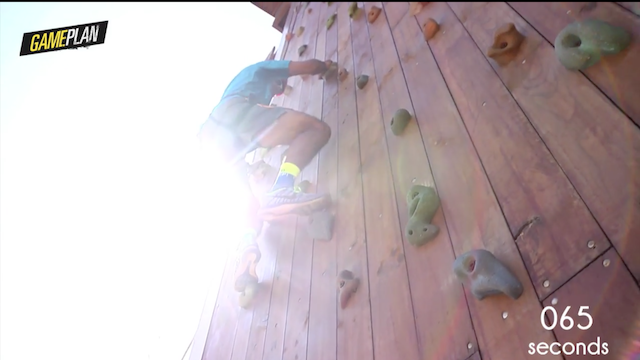 The hosts try out obstacle courses like the aerial walk and challenge each other to a wall climbing race. The slowest person to get to the top of the wall has to eat "something." Find out who wins the race by tuning in to Gameplan on Rappler. – Rappler.com