'What happened in Orlando may have sent chills down our spines, but it will never silence the community'
The first time I entered a gay nightclub in my early 20s, I wore a cap and shades – which was stupid, because it was dark – to hide my face. I was no longer in the closet then, but I felt uncomfortable being seen in a place like that. The shame I had associated with being gay, which made me hate myself for the most part of my teenage years, was still with me.
As the club lights flashed and the music grew louder, I stayed in a corner, looking at each face in the crowd to make sure nobody knows me and mentally preparing my excuse should someone I know see me there.
But a few drinks and the friendly atmosphere helped ease my apprehension, and soon I was already on the dance floor with my friends even if I couldn't dance. I clinked glasses with strangers, sang along to Lady Gaga's "Born This Way," and made new friends.
I removed my cap and shades. I found myself enjoying every minute I was there, so much so that going to O Bar, Bed, and other gay clubs in Manila became a weekly habit.
More than the music and drinks, I enjoy being in the company of people who are just like me, in places where we can all be ourselves without being judged. For me, gay clubs represent the exact opposite of the shame I used to feel about being gay. Those are places where I can be proud and free, forget my problems even for a few hours, and celebrate who I am. Places where everyone is a friend and no one is a stranger. Places that always gave me a sense of acceptance and belonging.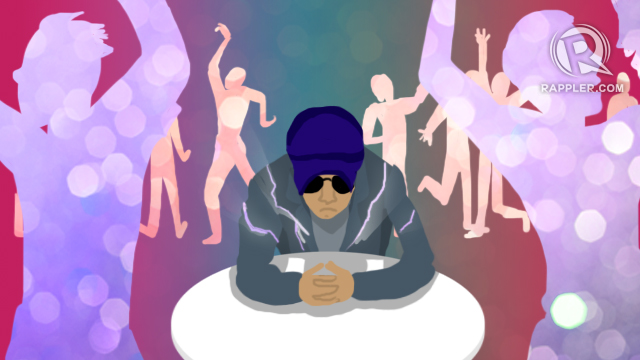 The community's struggle
Outside the Philippines, in almost every city I visit, I would make sure to go to the gay clubs: Heaven and Ku Bar in London; Taboo in Amsterdam; DJ Station in Bangkok; Propaganda in Hong Kong; Destination, Funky, and Adam's in Beijing; etc. Had I had the chance to visit Orlando, I would have partied at Pulse, too. Being in those places would make me feel that I belong to a community wherever I am in the world.
This is why the massacre at Pulse club in Orlando affected me deeply. It hit so close to home. I may not personally know the victims, but they are like the people I encounter almost every weekend in gay clubs. I have never been to Pulse, but it is similar to the places where I often unwind after a week's work. I can imagine myself being there: what happened to them could happen to me and many other LGBTs as long as there are homophobic people on the planet. 
The LGBT rights movement, particularly in the West, has made huge strides in recent years. Yet homophobia still exists. The Orlando massacre was just the worst manifestation of the homophobia we see everywhere in daily life. It comes in many forms, some more glaring than others: people using "bakla (gay)" as an insult, families disowning their LGBT members, gay students being bullied, gay employees getting fired because of their sexual orientation, transwomen and transmen being denied entry to establishments, a government official like Manny Pacquiao saying gay people are worse than animals and should be put to death.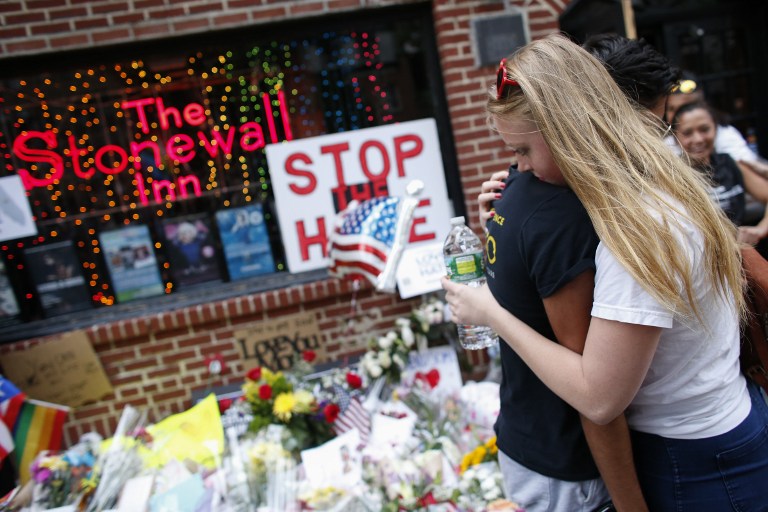 Culture of hate
They may not be as deadly as killing 49 people in a club, but they encourage and perpetuate the same culture of hate and intolerance that likely motivated Omar Mateen to go on a shooting spree at Pulse. It's precisely that culture that members of the LGBT community try to escape from, albeit momentarily, through the dazzling lights and deafening music of nightclubs. 
When I was still a TV reporter in the Philippines, a friend once asked me if I was concerned being seen in a gay club would affect my "image". Not at all, I said, because there's nothing wrong with it. There's nothing wrong with being gay, so what's wrong with being in an establishment full of gay people? 
"It's my happy place," I said. And it probably was as well for the people killed and injured during last Sunday's attack. That makes the incident all the more revolting and tragic. They were mercilessly attacked inside a place that made them feel happy and safe, a sanctuary that freed them from the shame and guilt many of them grew up believing was part of being who they are. 
But the LGBT community is made up of fighters and survivors, we often tell ourselves. We are used to facing prejudice and rising above adversity. What happened in Orlando may have sent chills down our spines, but it will never silence the community. The party will go on. – Rappler.com 
Ryan Chua is a journalist currently based in Beijing, China. Previously, he was a political correspondent at ABS-CBN. He has a master's degree in international journalism from City University London, where he studied as a British Chevening scholar and graduated with distinction. He advocates for lesbian, gay, bisexual, and transgender (LGBT) rights.