'The fact is that Whang Od came to Manila to do what she actually does every day – except during harvest time, as I was told – in Buscalan: commodifying her culture.'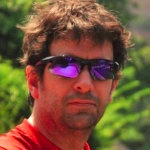 I can't understand the current noise over the fact that the famous Kalinga tattoo maker, Whang-od, was in a trade event in Manila.
Since I've started researching on the Dominican presence in the Cordilleras, I have visited the territory several times and I have been in Kalinga twice.
During my second visit, I took a jeepney in Tabuk to get into the heart of Kalinga. After 3 hours of travel on bad roads that give you a view of incredible landscapes, I arrived in a small village called Luplupa.
I stayed in a simple inn ran by a German with his Kalinga wife. He was a very cheerful and welcoming man. He was distributing free rice to poor people who had been affected by the scarce harvest. He introduced me to Victor Baculi, a 60-year-old funny and energetic man who used to be the barangay captain. The old man made some money by touring travelers like me. I suggested that we visit other areas near Luplupa, but he explained that it was not possible because there was a tribal war.'
I asked if the police don't do anything, and he told me that in Kalinga, native rules come first. Then I suggested to go to far villages that are open to tourists, thinking that I could meet Kalinga people living in a more traditional way.
"No way, Jorge, NPA people are there. Do you know the meaning of NPA? No Permanent Address!" he quipped.
After making the joke, he told me to go to Buscalan and see Whang-od instead. I was actually looking for people who knew about native epic songs, but he promised me that I would enjoy the walk.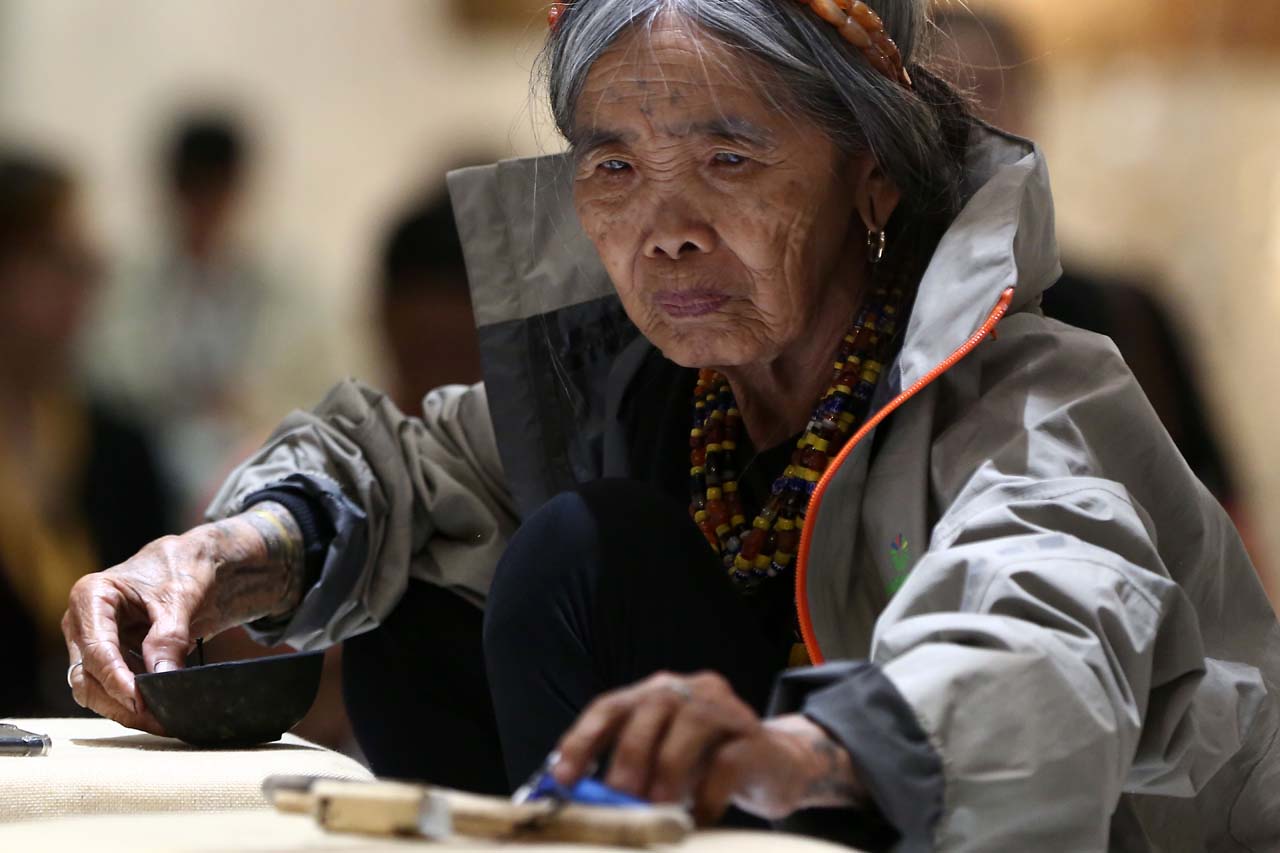 And I did. After a short jeepney ride and a 40-minute walk, I arrived in a very beautiful village with very well-preserved wooden architecture and surrounded by outstanding rice terraces. I was invited to witness the traditional wedding of a young American soldier and a native woman. 
At the end of the path leading to Buscalan, I saw 3 huge and expensive off-road vehicles, one of which had broken windows.
There were Manileños arriving almost every day in order to get a precious tattoo from Whang-od. Prices were not cheap but very affordable considering that she was – as I was told several times – the last woman who gave tattoos to Kalinga warriors. (READ: Whang Od's newphew: 'She enjoyed the Manila visit but…') 
I was offered to get a tattoo, but I declined. It's not only because I don't like to have skin tattoos. I also consider it as the height of snobbery to get a traditional tattoo that used to be the pride of Kalinga warriors.
Those tattoos are extremely beautiful, authentic, and carved following the traditional way. But I find those tattoos printed in outsiders' skins devoid of all the strength and symbolism that they used to keep, and transformed into another commodity that tourists could purchase. (READ: Whang-od not 'exploited,' says Manila FAME organizers)
And this is the core of the question: from the very moment Whang-od freely decided to make traditional tattoos for outsiders and foreigners in exchange for money, she radically changed the meaning and essence of a secular Kalinga ritual.
It is she who consciously transformed a tradition into a for-sale activity, and not without a substantial monetary benefit. I was told she was one of the wealthiest person in Buscalan; and the reason for the broken car I saw on the road were envious villagers who did not like the presence of tourists.  
So, the fact is that Whang-od came to Manila to do what she actually does every day – except during harvest time, as I was told – in Buscalan: commodifying her culture. 
And there is no point in comparing her presence in Manila FAME with other outrageous exhibitions like the ones held in Madrid in 1887 or St. Louis in 1904, where indigenous peoples from Cordillera were exhibited as exotic specimens.
Whang-od went voluntarily, signing a contract – hopefully good for her own interests – because she knew there are many people willing to have her art on their skin.
Claiming that she is being exploited is like regarding the Cordilleran culture and their people in the most condescending and paternalistic way. As if the Kalinga people – or Whang-od, in this case – are stupid or don't realize the decisions they are taking. As if they are victims of spurious interests. It is not the case.
It's time for outsiders – especially Manileños and foreigners – to stop seeing native Philippine cultures, the ones that are still somehow preserved, as something ecstatic and romantic, as an essence of lost authenticity. The ones doing so are the same who go to  get a tattoo in Kalinga, parting with their disposable income and, supposedly, corrupting their culture with their money.
More importantly, nobody asked her opinion about this matter. Talking on behalf of the natives without giving them the right to speak out on what they think and what they want for their lives is precisely the same mental framework that justified colonialism. To look at them as our equals and to respect their decisions are to provide the full acceptance and dignity they deserve. – Rappler.com 
Jorge Mojarro has lived in the Philippines since 2009. He holds a PhD in Philippine Colonial Literature, teaches Spanish language and culture at the Instituto Cervantes de Manila, and conducts research for the University of Santo Tomas. He is a self-proclaimed lover of Philippine gastronomy.