We're setting them up to fail, punishing them when they do, and leaving them no recourse in a world that's already leaving them voiceless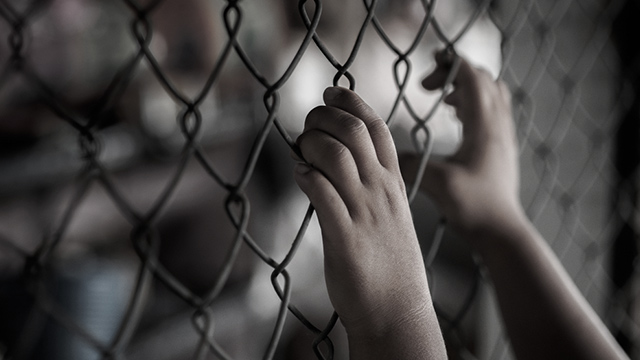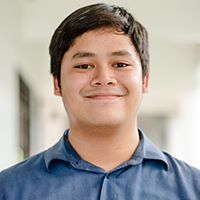 I've been thinking a lot about House Bill (HB) 8858 these past few days. Specifically, why did it make sense to lawmakers?
It's usually easy to pinpoint the rationale behind earlier policies of the administration. The War on Drugs is pretty self-explanatory, the Train Law to increase government revenue, Build Build Build for more jobs and infrastructure (also, to give contracts to Chinese companies and contractors). These are all insidious policies but the logic behind them is simple. But it isn't the case in passing the bill that lowers the minimum age of criminal responsibility to 12 years old with such swiftness and certainty. It doesn't make sense at all.
This leads me to think that maybe it's not that I can't figure out the logic, but that this whole move is not at all motivated by reason. 
I think at the heart of it all is unadulterated anger. It's a seething anger that trumps the nation that disallows abortion to protect the future lives of hapless infants, the nation whose favorite movie is literally One More Chance, the nation that believes forgiveness is the greatest exercise of spiritual love. And this – this anger, I can understand. Because it's not wrong to be angry if you're a victim of a petty theft, or at the mules that proliferate the drug market. I can understand this anger.
I once witnessed a child snatcher fighting for an old woman's bag just as she got on the FX. His eyes were wild with malicious intent. Between this helpless senior and this wayward child, it's hard not to paint a solid picture of what good and evil means in this world. 
But I think the question we should be asking ourselves isn't whether anger against children in conflict with the law is right or wrong, but whether our anger merits the state punishment.
I was recording grades a few months ago and I was ranting about how students didn't have records because they weren't passing their homeworks. Someone asked me, "Bakit, sino ba 'yung matanda (Why, who's the adult)?" It's tough to hear when you're just trying your best, but it was my wake-up call that it's always up to adults to understand the failings of children. The child loses more than adults ever will when this bill gets passed into law. It's up to the adults to understand. (READ: [OPINION] 'We have to stand up for the children')
It's true that children already know right from wrong, even at 9 years old. Without reviewing, they could easily get good scores in Edukasyon sa Pagpapakatao (Values Education). They can always tell us what we want to hear. But what we often forget is that behavior is not a purely cerebral activity. You can't be good at basketball just by knowing all the rules. You need a good coach, a court, and a proper diet. Behavior, much like any activity, is a skill trained in the right environment. And it's this environment that these children lack.
Who will guide you if your parents are so busy fighting that teaching you is the least of their concerns? How can you test your ideas of morality if just outside your doorstep, gamblers fill the streets? How will you not be forced to commit petty theft if you're hungry and homeless – being the minor that you are – with no respectable workplace to employ your labor?
All of these point to a structural failure of government to address these children's needs. And I guess a larger part of my outrage is the hand-washing HB 8858 implies. "Hindi naman namin sila matulungan, so para mas madali, ikukulong na lang namin sila (We can't help them, so to make it easier, we will just jail them)." 
It is wrong and immoral to give children inadequate services and blame them if they don't work. Parents often tell children that until they're adults, they will have to follow their orders. We always decide for children, and the choices they have are, essentially, our choices.
Only children will be affected if HB 8858 becomes a law, but can they vote to remove the lawmakers who passed it? We're setting them up to fail, punishing them when they do, and leaving them no recourse in a world that's already leaving them voiceless.
The few years the bill removes is not an arbitrary period of time. These years indicate the time we give children to test out and practice their social behavior. In these important formative years, they're bound to either do good or make mistakes, but we cannot truly say that a crime is clearly a child's own if we do not give them the time to discover that – either on their own or by revamping the social services we already have in place.
If there's any hope to be found, it's the certainty that they have an idea of good. Even the crimes that motivate children are fueled by some good: feeding their siblings by a theft or creating a sense of security by joining a gang. They're just trying to survive in this inadequate society we threw them in.
So, is the anger valid? Yup. Is the anger justified? Absolutely. But is it enough to let them live their lives as enemies of the law? No. 
Bakit, sino ba 'yung matanda? – Rappler.com
Kyle Geroche is a Math teacher at a public school in Metro Manila. He graduated with a degree in BS Electronics Engineering at the University of Santo Tomas.