This is AI generated summarization, which may have errors. For context, always refer to the full article.
This compilation was migrated from our archives
Visit the archived version to read the full article.
It's the last day of the year, and like me, you must be looking forward to 2020. And in case you missed my last newsletter, you can read it here: Fear of making decisions. Many of us would rather forget 2019 and its accompanying evils that left many of us perplexed, exasperated, and plain tired. 

How could evil represented by the brazen disregard for human life and the rule of law, the vile language on social media, the shameless deprecation of truth, and unprincipled idolatry reign supreme? If you are Catholic, you're probably asking, "Where is God in this darkness?" Even if you are an atheist, you're also most likely wondering, "Is man inherently evil?"

It's the clash of right and wrong and the decision that we make in choosing which side to be on which defines what kind of human beings we are. We define ourselves every single day through the daily choices we make, be they life-changing or not. Do I cheat or not? Do I buy this or not? Do I obey this order or not? Do I kill or not? Do I say yes or no?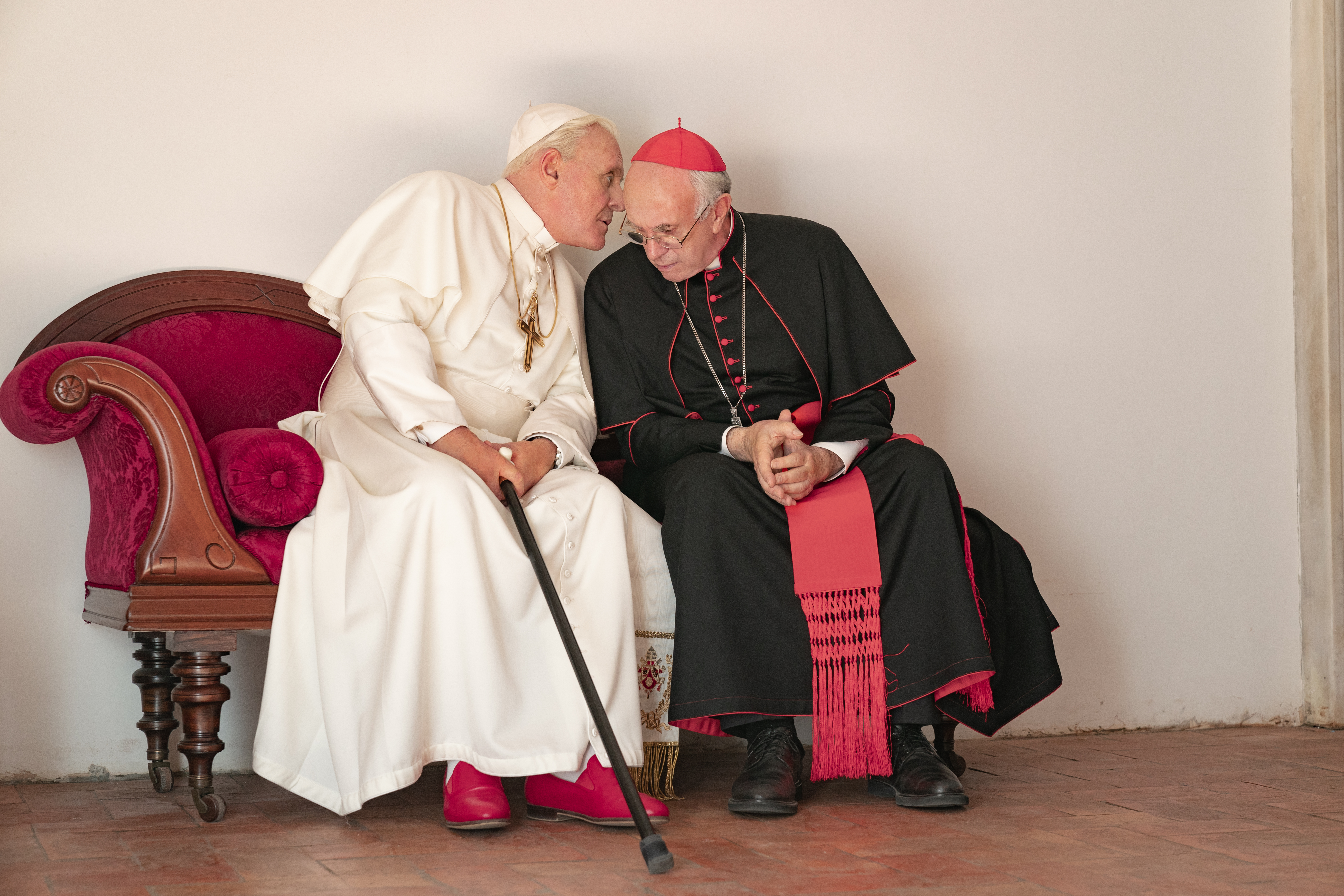 The Two Popes. Over the holidays, I found myself watching Netflix's The Two Popes starring Anthony Hopkins as Pope Benedict XVI and Jonathan Pryce as Pope Francis (see photo above). "Inspired by true events," the film has 3 Golden Globe nominations. 

Some critics have pointed out that some scenes didn't really happen in real life and were more imagined than based on fact. Film director Fernando Meirelles, however, was quoted by the BBC as saying that all the dialogue was taken from speeches or interviews or from their writings. "What they say in the movie is what they said at some point in their lives."

But while the movie is generally uplifting and quite amusing at some points, some like Irish columnist John Waters have described it as "dangerous and misguided" and even insidious because of its propaganda (i.e., "indifference to truth"). As a viewer, I chose to watch the film as a product of creative imagination rather than one strictly based on fact. I am neither a Vaticanist nor a religion reporter (that would have to be Paterno Esmaquel, who promised to write or blog about this). I have no pretensions about being an expert on religious matters and will thus limit my reflection to one detail in the film.

"I did not compromise. I changed," says Francis in the film, to which Benedict replies, "Change is compromise." The context of this conversation was the alleged complicity of Father Jorge Bergoglio, then head of the Jesuits in Argentina, with the military government in the late 1970s. The black spot in his religious life – and what he was supposedly atoning for – is what caused the future pope to change.
Constant. In life, the only thing constant, they say, is change itself. Nothing is static, save perhaps for some universal principles like truth and value for human life and the human person.

Journalists chronicle change on a daily basis, even by the minute, or with the advent of social media and technology, even by the second. This is perhaps why journalists are more prone to eschew dogmatism and lean towards the belief that most things in life evolve and are relative – except maybe the constants called truth and independence. Thus, the sympathy, too, for Jorge Bergoglio.

We yearn for change to alter, if not improve, ugly realities we have witnessed as chroniclers of history. We will forever be gadflies, calling attention to these unpleasant truths.

For the past 7 years, we have reported about painful events that ache for change and have made the powerful angry. Allow me to remind you of some of them. We compiled our series and stories into the following themes that cover the past two years or so:
With your support, under Newsbreak, we will continue writing stories that, we hope, will spark collective anger and change in 2020. Here's to a change-filled new year!
Let me know what you think via chay.hofilena@rappler.com. 
 
Newsbreak is where you'll find Rappler's investigative, in-depth, and data- and research-based reports. Be updated on the latest stories by liking Newsbreak on Facebook and following @newsbreakph on Twitter.