A command hemorrhage has destabilized the military more than coup attempts have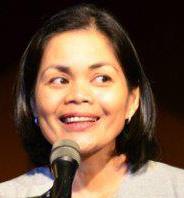 Dear Mr. President,

You are of course aware that you have already appointed 3 chiefs of staff in the Armed Forces in the less than 2 years that you have been in office. That's a record unbeaten by any commander in chief before you.

Your mother appointed 4 chiefs of staff during her 6-year term. Fidel Ramos named only 3. Joseph Estrada was able to appoint only 2. Gloria Macapagal-Arroyo chose 11, but that's another story.

You ought not to be proud of your own record.

For one, it doesn't do the military any good to be led by commanders who are either aching for or enriching their way to a quick retirement. For another, you already have the benefit of hindsight.

Your predecessor trifled with this organization for far too long. She named 11 chiefs of staff in the 9 years that she was in office, treating the position like dog food to the most loyal. She had a chief of staff for 69 days whose only legacy is that blue canopy at the Camp Aguinaldo grounds. She had a chief of staff for about 4 months who is best remembered for the massive gymnasium he built in Fort Bonifacio.

But you're not too far behind, it seems.

Ricardo David, your first chief of staff, served for 8 months. What do officers remember about him? Oh, that one. It was under his term when George Rabusa exposed the pabaon system in the military. Did the chief of staff face the public to confront the allegations? No. He decided to tour Asean neighbors.

Eduardo Oban, your second appointment, served for 9 months. His legacy, which is no mean feat, is the first and complete inventory of military personnel and equipment. But imagine if he had more years to go. He would have been given the chance to take this to another level and make that inventory work.

Allies' work

What were you thinking at this point? Some of your civilian and military advisers figured you were waiting for some piece of legislation to help you break the cycle. They were referring to a pending bill fixing the term of the chief of staff to 3 years.

So last December you went ahead and chose yet another short-term chief of staff, Jessie Dellosa, who is retiring in 12 months. Under this scenario, if the bill is passed under his term, there's a chance he'd get extended to finish the 3 years.

The bill's authors made sure of this, to allow you not only elbow room but also provide the military a transition phase for the next full-term boss.

Because you made it apparent that it was what you wanted, your allies in the House and the Senate passed and consolidated all the bills referring to a fixed 3-year term. These have been pending for the longest time in Congress; Mrs Arroyo, for obvious reasons, sat on them.

Why a fixed term? Because it's one way of insulating the position from the whims of leaders, including you. Because a command hemorrhage in the last decade has destabilized the military in more ways than coup attempts have. Because, in reality, a fixed term is good management practice for a hierarchical but politicized organization.

The bill, of course, still allows presidents to fire the chief of staff anytime they want to. Its value, however, lies in the fact that it spares the military frequent leadership changes, since it would be unrealistic (and bad politics) for a president to fire his chief of staff more often than is necessary.

And a fixed term is badly needed by an organization burdened with long-term, systemic problems but weighed down by day-to-day concerns.

There was no doubt that under your presidency, this fixed-term arrangement would be approved. Until last Friday, January 20, when you announced you have vetoed it.

This comes as a shock. Almost all stakeholders were unanimous in supporting this bill. The military supports it, and it has survived the legislative wringer. What's your point?

Baseless fear

You invoke the law. "So ang paniwala ko, kasi merong provision doon sa bill na nagsabi kung hindi pa nakumpleto 'yung three years, umabot na 'yung retirement, eh i-de-defer yung retirement [para] makumpleto yung term. So paniwala ko parang violation or nilagay natin sa sarili natin…sa sitwasyon na potentially may violation ng constitution na bawal 'yung extension." You must be referring to Article 16, Sec. 5 of the Constitution, which states that "laws on retirement of military officers shall not allow extension of their service."

Yes, the bill presented to you for signature grants presidents the power to extend the service of a chief of staff who, say, only has 2 years remaining in his term. You dread a scenario of forced extension of terms. You probably think this would shackle you.

On the contrary, this liberates you and future commanders in chief.

The constitutional prohibition on term extension is not absolute; otherwise, previous presidents would not have gotten away with it. Otherwise, your allies in the House and the Senate would not have allowed that provision to pass.
Former President Ramos extended the term of his last chief of staff, Gen Clemente Mariano, to four months, or up to June 1998, when a new president, Joseph Estrada, took over. Had Ramos chosen to name a younger chief of staff, this would have forced him on the new president. Ramos was being courteous, to say the least.

Your mother was bolder. She broke the seniority rule, went for a deep selection, and appointed – a year before the 1992 presidential race – a chief of staff young enough to serve a full 3-year term all the way up to the early years of the succeeding Ramos government.

Mrs Arroyo took the same route but for unpopular reasons. She named her protege Delfin Bangit as chief of staff in the hope that you wouldn't have any choice but to deal with him. In the end, you forced him to retire.

These prove to you the awesome powers of a commander in chief vis-a-vis the military.

But a fixed term helps temper and manage these powers.

The bill also sets a limit for the term of major service commanders (Army, Air Force, Navy): 2 years. This discourages presidents from treating major commands as a mere jump-off point for future chiefs of staff. In the past, generals were appointed to head the Army for 6 months, for example, only to be promoted to chief of staff after.

So let's do the math.

Had you signed the bill, this would have granted you the option to extend Dellosa's term, so that instead of retiring in January 2013, Dellosa would be given 3 more years from today, setting his retirement in January 2015, or one year before you step down from office.

Do you dread criticism over the fact that you were going to extend the term of a general who had served your mother, secured your family during her tumultuous term, and is your shooting buddy? Well, you already appointed him despite — or because of — all that.

By January 2015, in an imagined extended term for Dellosa, you'd be confronted with only one good choice: appoint a next chief of staff young enough to last 3 years without violating the retirement law, and, more importantly, acceptable to the next president.

It gives you the chance to decide on the basis of professionalism and intended consequences. It gives you the opportunity to appoint someone who is not allied with any political faction.

Your successor then has the choice to retain the services of this professional officer or fire him and appoint a loyalist instead, with a fresh 3-year term.

The military rank-and-file, quite frankly, couldn't care less. As long as they're spared the burden of having to adapt to a new boss every 8 months or so.
They were waiting for you to end this cycle. The lawmakers gave it their best shot. But for reasons that puzzle more than clarify, you said no to this one pillar of military reform. – Rappler.com