It took an extraordinary event, the impeachment of the Chief Justice, to open a tightly shut door of the Supreme Court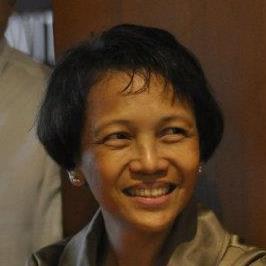 Kim Henares, cool and composed on the witness stand, disclosed stunning facts in the second week of the impeachment trial. What the internal revenue commissioner revealed all point to one thing: accountability is not in Chief Justice Renato Corona's DNA.
 
This is most startling and disturbing because it strikes at the heart of what it means to be in public office. And Corona is no ordinary government official. He happens to head the highest court in the land, the final arbiter of our legal conflicts.
Like others, I have always believed that the Supreme Court is the soul, if not the conscience, of a nation.
 
So when its leader does not honestly answer a basic document—the Statement of Assets, Liabilities and net worth or SALN—it tells us that he can be dishonest in other matters like resolving cases.
 
It also shows us an attitude toward public office: that power trumps scrutiny. One can trifle with the SALN for the Supreme Court, after all, had ruled that the document is off-limits to the public.  It took an extraordinary event, the impeachment of the Chief Justice, to open a tightly shut door of the Supreme Court.
 
But, as we are seeing now, power does not trump scrutiny.
 
Let's review the facts, so far, that have surfaced in the impeachment court.
 
1.      Renato Corona's declared yearly income in the Supreme Court ranged from P400,000-plus to P600,000-plus, according to taxes withheld. He has not declared any other source of income.
 
2.      Based on deeds of sale and certificates authorizing registration (CARS are issued by the Bureau of Internal Revenue when real properties are bought or sold), Corona and his wife, Cristina, acquired over P40 million worth of properties from 2003 to 2009.
 
3.      In December 2012, a CAR showed that the Coronas bought P700,000 worth of shares in a membership club, The Palms Country Club, in Alabang.
 
4.      In his SALNs while at the Supreme Court, from 2002 to 2010, Renato never filled up the "acquisition cost" of his properties, which, Henares, said was  "most important" in computing one's net worth.  
 
5.      Cristina Corona paid taxes only in 2003 when she bought the 1,200-square meter La Vista lot for P11 million thus the BIR classified her as a "one-time taxpayer."
 
6.      Taxes were withheld from Mrs. Corona's salary when she became CEO/COO, chairman and president of John Hay Management Corp. from 2007-2010. Annual pay was over P600,000, except for 2010 when she stepped down mid-year.
 
7.      Daughter Carla, who bought the La Vista lot from her mother in 2010 for P18 million, declared minimal income of P8,476 in 2009.  Moreover, she only paid taxes in 2008 and 2009.  (The income tax returns of her husband, Constantino Castillo III, have been subpoenaed by the court.)
 
8.      Land titles from the Quezon City Registry of Deeds that have been submitted to the court show that a year before Carla acquired the La Vista property, she and her husband bought a commercial lot and building in Kalayaan Avenue for P15 million.
 
9.      Charina Corona, the youngest daughter, was also classified by the BIR as a "one-time taxpayer" in 2008 when she bought a 200-square meter lot in McKinley Hills at The Fort. Serafin Cuevas, in his cross-examination of Henares, clarified that Charina had been abroad for 10 years. Earlier, the chief justice said that his daughter is a physical therapist working in the US. (Our estimate shows that Charina bought the P6-million upscale property after working in the US for about 7 years.)
 
Next week, the public is expected to get more details to slowly piece together the puzzle: how the chief justice and his wife were able to acquire all these properties given their incomes. – Rappler.com