This is AI generated summarization, which may have errors. For context, always refer to the full article.
It could set precedents and result in more restrictive press laws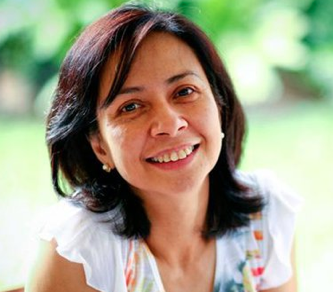 Are journalists who are subpoenaed by courts obliged to comply with them? What legitimate reasons are there for not honoring these court orders?
Subpoenas are orders issued by courts to compel persons to appear before them and provide testimony or documents that can aid in the investigation or the resolution of a particular case. Because they are court orders, failure to comply with them may carry penalties, including imprisonment.
Journalists who are subpoenaed, however, often question the reasons behind such an order. If they are called to provide testimony that will reveal their sources or what they know about a particular case or person, chances are, they will refuse on the basis of freedom of the press.
Why so? Because the confidentiality that a journalist promises his or her source is no different from the confidentiality that a priest promises during confession. Also, because a journalist relies on this bedrock relationship of trust with sources – without it, the flow of information will be more restricted and the news-gathering rights of the media will be adversely curtailed.
Compliance with a subpoena could set precedents and influence jurisprudence and even policies, too, that could result in more restrictive press laws.
Shield law
This is precisely why we have a Shield Law, Republic Act 1477 of 1956, which amended RA 53 enacted in 1946.
The amended Section 1 in RA 1477 now reads: "Without prejudice to his liability under the civil and criminal laws, the publisher, editor, columnist or duly accredited reporter of any newspaper, magazine or periodical of general circulation cannot be compelled to reveal the source of any news-report or information appearing in said publication which was related in confidence to such publisher, editor or reporter unless the court or a House or committee of Congress finds that such revelation is demanded by the security of the State."
RA 53 used the phrase "interest of the State." Clearly, both Republic Acts reflect the importance of press freedom yet concede that this freedom is not absolute.
It could be restrained when state security demands it.
National security
Critics and even lawyers may argue that journalists are not above the law and should therefore comply with subpoenas. Besides, isn't journalism about truth-telling?
On the basis of the Shield Law and in light of the prosecution's plans to subpoena journalists in the impeachment trial, the latter have the right to ask, "Will refusal to testify threaten the security of the State? Will lives be put in danger if we refuse to testify?"
Such danger is not too imminent in the impeachment trial of Supreme Court Justice Renato Corona. At least, it is nowhere near a situation in the US that involved journalists, a CIA operative, and officials of the Bush administration.
That case involved the "outing" of Valerie Plame, a CIA operative who was married to an American diplomat. Divulging the identity of undercover agents was considered a US federal offense in 1982 after the successive disclosure of identities resulted in the deaths of a number of CIA agents in the 70s.
This is why New York Times reporter Judith Miller and Time Magazine writer Matthew Cooper, who wrote about Plame, were summoned by the court: they were asked to name who their confidential sources were. Because Cooper managed to get a waiver from a White House senior adviser, he was freed from a promise of confidentiality and went on to testify. Miller however went to jail and was imprisoned for 3 months.
Clearly, in the Corona impeachment trial, there is no visible threat to national security that could compel a journalist to comply with the prosecution's subpoena. If anything, it mirrors either laziness, desperation, or a short-cut attempt on the part of the prosecution to extract information from journalists.
But if journalists are summoned to testify on the truthfulness of facts they reported on or wrote about, they will be doing so not on the basis of first-hand knowledge. After all, they merely report the facts they gather.
In the end, of what use will this testimony be when the opposing camp is sure to denigrate it as mere hearsay?
Above the law?
For sure, others will ask what makes journalists so special so as to exempt them from judicial orders and demands?
At the time of the Valerie Plame controversy, no less than the Time Magazine editor-in-chief at the time discovered that in Watergate, the Nixon administration turned over tapes after courts ruled that executive privilege did not supersede demands by investigators. "If presidents are not above the law, how is it that journalists are?" he asked.
That might very well have been among the reasons why some Filipino journalists complied in the past with subpoenas from the Senate. Twink Macaraig, when she was with Channel News Asia, testified in the impeachment trial of former President Joseph Estrada. She confirmed that Estrada admitted during a news conference that then Ilocos Sur Luis "Chavit" Singson offered him jueteng money.
In subsequent years, she was followed by others like Marites Dañguilan-Vitug and Glenda M. Gloria, authors of "The Crescent Moon" who were summoned to testify on what they knew about alleged links between the military and the Abu Sayyaf.
And more recently, prompted by the Quirino Grandstand hostage-crisis situation, the Senate subpoenaed network executives "in aid of legislation." Maria Ressa, formerly of ABS-CBN, Jessica Soho of GMA-7, and Luchi Valdez appeared before the Senate.
In the end, it's a judgment call for individual journalists. They just have to remember that if they choose to heed the subpoenas, the reasons must be compelling enough without necessarily posing a threat to both freedom of the press and individual rights. – Rappler.com