This is AI generated summarization, which may have errors. For context, always refer to the full article.
As a senator of the land, you must be aware that disagreement with you is not tantamount to libel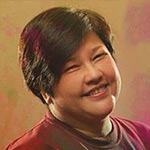 This refers to your letter dated February 2, 2016 addressed to Rappler regarding what you refer to as my "magnanakaw" article. My attention is called in that letter.
In the letter, you assert that I am maligning you because I have made incorrect assertions or outright accusations against your character.
Let us deal with the facts first. In your letter you state that:
"Ms. Claudio is wrong. The truth is that the P1-billion DOH reduction was a "Finance Committee Ammendment" and I had nothing to do with it. My proposed reduction from the Family Health and Responsible Parenthood Office of the DOH was less than P200 million based on  the Commission on Audit's Report as well as the Temporary Restraining Order isued by the Supereme Court. Additionally, Senate Finance Committee Chair Loren Legarda had already explained that "The DOH has enough funds for family planning this year. The budget for procurement of contraceptives is not zero. There remains 1.6 Billion that can be used for this…The commodities procured in the last quarter in 2015 will overflow until midyear of 2016. The DOH also has remaining unobligated funds for FHRP last year. Also, historical data shows the DOH is unable to completely spend its budget every year. The unused obligations or savings can be realigned within the agency as long as approved by the President."
Letter to Rappler by Rappler Philippines
I do not see the pertinence of Senator Legarda's accounting of the DOH 2015 contraceptive budget or its possible savings to cover the shortfall of funds for 2016 to your argument that it was the Senate Finance Committee that proposed the P1 billion cut and not yourself. Whether she felt justified or not, this has no relation at all to whether she proposed the budget cut or you did.
Regardless of their relevance to the matter at hand, let me state that Senator Legarda's remarks have been contested in public statements by Health Secretary Janet L. Garin as well as RH National Implementation Team head, Dr. Esperanza Cabral. The public statements of Secretary Garin are already cited in the said article. 
I was present when Dr. Cabral, along with former representative Edcel Lagman and former senator Leticia Shahani, expressed the same sentiments at a press conference last January 13, 2016 in Quezon City. I am certain that the press conference was well attended and that additional documentation can be found as to the statements made then. Additionally, I will refer you to a Rappler Talk with Dr. Cabral on the same issue, shortly after that press conference, where she expressed similar views. (WATCH: Clearing hurdles on the RH law)
Even your assertion that the Supreme Court's TRO could have been a basis for cutting the budget has been similarly contested. It is my understanding that the P1 billion pesos requested by the Department of Health does not include hormonal implants, which is the only type of contraceptive on hold until the Supreme Court decides. 
As to whether the P1billion peso cut was your suggestion or that of the Finance Committee, I will also refer to statements made by former Representative Lagman that the cut was done at the last minute by the chairpersons of the Finance Committee and the Appropriations Committee. At that press conference, you and Senator Legarda were mentioned as both responsible for that cut. Representative Lagman repeatedly bewailed the fact that he and other interested citizens could not find any transcripts or documentation that could ascertain what the thinking and exchanges were between the two Committee Chairs. (Please see partial documentation of the press conference here.)
The point of the press conference was that the speakers and advocates were convinced that you and Senator Legarda held the joint responsibility for that budget cut. Additionally, I do not quite understand whether your agreeing to the budget cut proposal made by the Finance Committee should change the way I described your behavior in my article. Whether you proposed it or merely agreed to it,  you were participatory in taking away the allotted P1 billion for contraceptives.
Cayetano's sentiments
Let me add further that in public statements, Senator Pia Cayetano have expressed similar sentiments about the lack of transparency that occurred at the final stage when, to the surprise of everyone else – the public and your colleagues – the cut was made. Similar to other advocates, Senator Cayetano refers to you and Senator Legarda.
If you however feel that I, based on the public statements of those I consider my betters, have misrepresented the proceeding undertaken by you and Senator Legarda, please do provide me a transcript of the proceedings as sought by former Representative Lagman. If such a transcript of proceedings exists, and should prove my understanding to be wrong, I certainly will apologize.
Let me proceed now to whether my accusation that you are "mistulang akyat bahay" or that you are "yabang na hindi matanggap ang demokratikong pagpasya ng karamihan" are a matter of maligning your character or are a legitimate criticism of a public figure.
Apt metaphor
With reference to "mistulang akyat bahay," which I will translate to " like a thief in the night," I affirm that this is a metaphor made by the community women and advovates  whose utterances I witnessed. I believe the metaphor aptly illustrates the stealth by which the budget cut was made. Indeed, Senator Shahani used the even stronger word: "treachery." 
I do hope you remember your lessons in English or Filipino regarding metaphors. A metaphor of theft or stealth is not in itself an outright accusation of actual robbery. In your years of opposition to the RH Law I have heard you repeatedly declare your piety as a Catholic. Thus I call your attention to the statement of Jesus in Thessalonians 5:2-4 English Standard Version (ESV): "For you yourselves are fully aware that the day of the Lord will come like a thief in the night. While people are saying, 'There is peace and security,' then sudden destruction will come upon them as labor pains come upon a pregnant woman, and they will not escape. But you are not in darkness, brothers, for that day to surprise you like a thief." Surely Jesus is neither admitting to robbery or accusing himself of being a thief when he uses the very same metaphor!
Speaking now of my opinion that you did not follow democratic procedures, this cannot be considered a malicious thought.
Let me refer again to statements by Dr. Cabral, former representative Lagman, former senator Leticia Shahani and Senator Pia Cayetano bewailing the lack of participation and discussion about the final cuts made on the budget. As a citizen it is my understanding that the bicameral committee of Congress cannot act as a third chamber. It is meant to reconcile contradictory provisions of the House and Senate versions of a bill. It is not meant to contradict provisions where House and Senate have accord.
The P1 billion contraceptive budget was approved by both House and Senate. What right had 2 committee chairs to take this away?
My experience with legislative advocacy makes me aware that this practice does happen. But practice does not make it right. It is my opinion that you refused to follow the will of the people that enacted a law that mandates funding for contraceptives. That you also set yourself above your colleagues who obeyed the mandate of the law and funded contraceptives to the tune of P1 billion.
It is apparent that you disagree with my perception. But you, as a senator of the land, must be aware that disagreement with you is not tantamount to libel. – Rappler.com