Sanofi Pasteur is the manufacturer and supplier. The DOH is the contracting party. Even without the 'bad science' issue, there were apparent red flags in the procurement.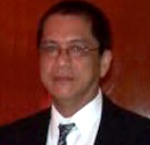 Twice have I been designated as expert resource person to the Senate hearings on the recent dengue vaccination debacle. Many in the media have called me "whistleblower" over my statements. But instead of being overcome by fear, I am moved with much concern.
Observing the events unfold and hearing the sentiment of the people, I think I share a burning question with many others: Was this a well-designed, planned, and implemented mass vaccination campaign during the 2016 national elections? 
I am only a public health advocate, hence I cannot comment on the latter. Let the seasoned politicians debate whether mass vaccination is a good election campaign strategy.
However, it if it were just a well-designed, planned, and implemented mass vaccination campaign, the following would have happened:
First, the designated subnational program manager would have the experience and expertise of running a vaccination initiative. If done right, such would include major components, like vaccine services, cold chain logistics, behavior change communication and health promotion, social mobilization and community participation, disease surveillance, and monitoring and evaluation.
It is worthy to note the Philippine Children's Medical Center (PCMC) had none of these competences. The main reason for the salection of PCMC as implementor was directly attributable to the late issuance of the Special Allotment Release Order (SARO), an authority to incur obligations, and the Department of Health (DOH) practice of sub-allotting funds to government medical centers to procure items for the department's central office.
Second, when one plans for a new, big health project, the primary consideration is achieving the "highest chance of success." If the target individuals were Grade 4 school children and the vaccination sites would be their public schools, "the highest chance of success" would be achieved by conducting the project when the students, teachers, and even parents are all around – when there are classes. It would be unreasonable to implement vaccination, say, during summer vacation, in April.
Third, vaccination and health promotion are twin interventions in immunization programs. The most effective prevention in any public health program which targets disease reduction is improving health literacy among mothers, families, and communities. After all, they are the primary producers of health – not the DOH, nor LGUs and international agencies. Disclosing pertinent information to the mothers and children is particularly mandatory in routine immunization.
On another equally important matter, the latest pronouncement of "bad science" in a recent hearing – highlighting how decision-makers were receivers of bad advice – seems to me providential. Experts sounded the alarm as early as March 2016. The DOH then did not care to listen. It was full steam ahead. For whatever reason, DOH found the time and urgency to implement the "mass vaccination campaign" during the 2016 national elections. From the other field, from nowhere, came the November 27 announcement of Sanofi Pasteur. If this is not providential, I do not know what is.
A career public servant of more than 3 decades stated under oath, "Health and politics do not mix," and immediately after, another who served more than 5 decades (and is presently a senator) agreed with the patriot lady.
These investigations will continue to pick up until early 2018, but, so far, there are core issues that must challenge everyone involved:
This issue is a real-life nightmare for Filipino families and children. Greed and politics exposed 830,000 health children to potential harm and their parents to unnecessary worry that can extend decades. The only way to allay fear and confusion is to provide timely and correct information to the victims. This should have been done in the beginning. Without this information, there should have been no vaccination. But there was no full disclosure. No parental consent.
Imperfect science cannot distract from what is perfectly clear: people got greedy. Sanofi Pasteur is the manufacturer and supplier of Dengvaxia. DOH is the contracting party. Even without the "bad science" issue, there were apparent red flags in the procurement and delivery of the new vaccination services. During the December 11, 2017 Senate hearing, I stated under oath:
There is an ongoing wide-scale cover-up of senior DOH officials. DOJ and NBI should investigate DOH fast. There is hope since the present DOH secretary is not involved in the cover-up. However, those giving him advice on this issue are complicit to this Dengvaxia mess. Presently, I have met with two DOH insiders (an assistant secretary and a doctor program manager) who have the courage to come out, tell the truth, and show documents of collusion and corruption among undersecretaries (retired, resigned, and incumbent), assistant secretaries, central office, and regional directors. I advised the two insiders to first seek clearance from the present DOH secretary.
The P3.55-billion Dengvaxia mess is just the tip of the iceberg. A quick, comprehensive, and evidence-based investigation by DOJ and NBI will reveal that the P23-billion Health Facility Enhancement Program and the P12-billion Procurement of Medicines projects are of a similar nature.
Yet this is not only about graft and corruption. It is also about honoring a great tradition among DOH secretaries. Almost all are well-respected and highly competent. The great tradition is the respect of the outgoing secretary to the incoming secretary, sincerely wishing the latter success. The outgoing secretary cuts cleanly.
This tradition was esteemed in the service of secretaries Azurin (the last health secretary of President Ferdinand Marcos), Bengzon and Periquet (President Corazon Aquino), Flavier, Galvez-Tan, Ramiro, Reodica (President Fidel Ramos), Estrella, Romualdez (President Joseph Estrada), Dayrit, Duque, Cabral (President Gloria Macapagal-Arroyo), Ona (President Benigno Aquino III), and Ubial and Duque (President Rodrigo Duterte).
Certain past DOH secretaries can be considered to be "hulog ng langit" (heaven's blessings) for the department and for all Filipinos. Alran Bengzon and Johnny Flavier led the way. There were also Chit Reodica, Cuasi Romauldez, Manolet Dayrit, and Espy Cabral. Certainly Secretary Duque, Enrique Ona, and Paulyn Ubial are among them.
Among these giants, I cannot help but consider one who broke tradition and fell from grace. Nahulog sa hagdanan sa pagmamadali (tripped on the stairs in a rush). 
It is bad enough to steal from government coffers. But for a doctor to do harm to children? That must be the worst sin of ambition. – Rappler.com
Dr Cruz is a former DOH consultant on good governance, and is an expert on Vaccine Preventable Diseases (VPD) and the DOH Expanded Program on Immunization (EPI). He was the Volunteers Against Crime and Corruption (VACC) expert resource person during the Senate committee hearings on the Dengvaxia investigation in December 2017.