This is AI generated summarization, which may have errors. For context, always refer to the full article.
As we scrutinize our Supreme Court more closely after the impeachment of Chief Justice Renato Corona, we need to pay attention to the actual legal issues brought before it -- beyond the sound bites
During the January 15 oral arguments at the Supreme Court, how many realized that Atty Harry Roque practically stopped discussing the Cybercrime Law and attacked the real world libel law instead? How many noticed that when Justice Marvic Leonen cited the need to protect Chris Lao, he contradicted himself by invoking a doctrine that protects speech? How many observed that Leonen made up for it after by blocking the last piece of Roque's pet international law argument?
Welcome to Supreme Court Idol: the cyberlibel edition, a recap of the top legal moments (and misses) in last week's oral arguments regarding the Cybercrime Prevention Act of 2012. (This first installment covers the arguments regarding the actual cyberlibel provision.)
Internet libel has been punishable since the Internet's creation and was not created by the Cybercrime Law. In fact, existing Internet libel charges are under the Revised Penal Code, enacted in 1930. The Cybercrime Law's legal issues are far more technical than the Reproductive Health Law's, which many distill into an individual's right to choose.
As we scrutinize our Supreme Court more closely after the impeachment of Chief Justice Renato Corona, we need to pay attention to the actual legal issues brought before it — beyond the sound bites. We cannot afford to end up with a Supreme Court that is the equivalent of a white guy with a guitar winning over Jessica Sanchez.
Putting the litigation in the broadest perspective, we also need to remember that Sen Edgardo Angara sponsored a law intended to punish real cybercrimes and support the BPO industry. Senators readily offered to amend it when protests arose due to a ridiculous libel insertion. Thus, we also need to consider whether the debate should be in the Supreme Court or at the Senate.
On January 15, petitioners against the law faced the Supreme Court for the first day of oral arguments. Here's our take:
Moment #1: Leonen contradicts self on Chris Lao and cyberbullying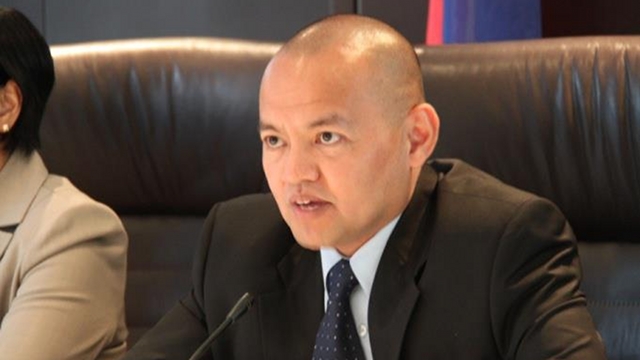 Justice Marvic Leonen asked Prof Harry Roque whether the State should have the power to protect the cyberbullied such as Chris Lao, their former student. However, Leonen described Lao as a private figure transformed into a "public figure."
Roque failed to respond that Leonen contradicted himself.
The constitutional "public figure" doctrine is the classic restriction on Internet libel. Speech regarding "public figures" is as highly protected as speech regarding public officers. The Philippines' "public figure" doctrine is even broader than the United States'. In the Philippines, I wrote that a "public figure" (1) is a celebrity, someone who enjoys great fame or notoriety or has thrust himself into public view (Ayer Productions v. Capulong, 1988) or (2) has become involved in an issue of public interest (Borjal v. Court of Appeals, 1999).
To shield oneself against libel, it is not difficult to argue that one is commenting on a "public figure" in good faith, especially as more people comment on the "public figure."
Later in the debates, Leonen clarified that the State may punish libel mainly against private figures, but neither Leonen nor Roque discussed the breadth of the "public figure" doctrine as applied to the Internet (and Roque only raised the Ayer part of the definition).
Regarding Chris "I Was Not Informed" Lao, the cyberbullies showed the world their shallowest, most fickle selves while he gained our respect for harnessing his accidental fame to advocate the Freedom of Information bill.
WINNER: The Filipino people
Moment #2: Leonen dismantles Roque's pet international law argument
The media never reported that Prof Harry Roque was practically not attacking the Cybercrime Law but the Revised Penal Code provision on libel – enacted in 1930 – and invoking international law.
While attaching this to the Cybercrime Law litigation borders on a media stunt, Roque made it look good (he specializes in international, not constitutional, law).
Roque invoked a "view" by the UN Human Rights Committee interpreting the free expression section of the International Convention on Civil and Political Rights. This was for his client and co-anti-Cybercrime Law petitioner Alexander Adonis, who was imprisoned for reporting that former Davao Rep Prospero Nograles allegedly ran naked in a Davao hotel after being caught with a married woman. The view opined that no one should be imprisoned for speech.
The International Convention on Civil and Political Rights, Article 19 says:
"1. Everyone shall have the right to hold opinions without interference.
"2. Everyone shall have the right to freedom of expression; this right shall include freedom to seek, receive and impart information and ideas of all kinds, regardless of frontiers, either orally, in writing or in print, in the form of art, or through any other media of his choice.
"3. The exercise of the rights provided for in paragraph 2 of this article carries with it special duties and responsibilities. It may therefore be subject to certain restrictions, but these shall only be such as are provided by law and are necessary:
(a) For respect of the rights or reputations of others;
(b) For the protection of national security or of public order (ordre public), or of public health or morals."
No less than Senior Associate Justice Antonio Carpio appeared to be convinced. He pointed out that if a treaty contradicts the Revised Penal Code, the petitioners no longer need to complete the difficult "overbreadth" and "void for vagueness" challenge.
Justice Marvic Leonen, however, raised the obvious: It is called a "view" precisely because it is non-binding on the Philippines. Roque countered that such views have nevertheless been cited by the Philippine Supreme Court (and by no less than former Chief Justice Reynato Puno) and the International Court of Justice.
Roque made his international law argument look better than a Hail Mary half-court shot. Leonen, however, made sure no one thought it was a slam dunk by pointing out that Roque still cited a non-binding opinion regarding a treaty, not the treaty itself.
WINNER: Leonen
Moment #3: Abad asks why Roque is attacking the real world law instead
Justice Roberto Abad, the first to ask questions, took the bull by the horns and confronted Prof Harry Roque on whether the oral arguments should even be about the 82-year old Revised Penal Code. The Code criminalizes libel and is referred to in the Cybercrime Law.
He emphasized there have been no serious attacks on the law's constitutionality, that people seem to understand its meaning and that Roque might be "stretching the law" before attacking it. He pointed out that Supreme Court doctrines, such as those on obscenity, evolve with each case, which is the natural judicial process.
The petitioners' big hurdle is their choice of a "facial challenge" and claim that it is obvious the Cybercrime Law suffers from "overbreadth" and is "void for vagueness" just by reading it. There is a high bar: Because Justices are unelected, the Constitution allows them to act only in an actual case or controversy, and there is none because the law has not even been implemented. The Court may readily tell the petitioners to come back when they have an actual case and challenge the law "as applied."
Roque thus had to prove that (1) the law is too broad and its language may punish even constitutionally protected speech and (2) ordinary people and law enforcers would necessarily interpret its language differently, leading to a "chilling effect" where many people opt not to speak because they are not sure whether they will be punished.
Roque merely repeated what every 12-year old has been saying these past weeks, given his limited presentation time. He argued "void for vagueness" because:
• Libel does not apply to authors only. Article 360 of the Revised Penal Code punishes: "Any person who shall publish, exhibit, or cause the publication or exhibition of any defamation in writing or by similar means, shall be responsible for the same."
• A Twitter user does not know if he is guilty if he retweets a libelous message.
• A Facebook user does not know if he is guilty if he likes, comments on or shares a libelous message.
• A blogger does not know if he is guilty if he reposts a link to a libelous article or for comments that are libelous, and it is now standard for blogs to have a comments space.
• Is an Internet Service Provider (ISP) liable for a libelous message? A cybercafé? (Studies show that a majority of Philippine Internet users use cybercafés.)
• Displaying a recognized work of art containing nudity may be "lascivious" and thus cybersex could be invoked.
During Abad's questioning, Roque added that he thought the cybercafé point was theoretical at first, but heard the National Bureau of Investigation was thinking of holding cybercafés responsible for intellectual property violations and having them prohibit USB drives to prevent such violations. No other justice jumped in, implying they are keeping their cards on likes and retweets close to their chests.
Abad's textbook, if dry, objection to the "facial challenge" appeared to stand against Roque's hypotheticals. Further, Roque cited American examples where libel laws were struck down for "overbreadth" and "void for vagueness," but not more recent ones which outline the liability of various parties in Internet libel such as Internet Service Providers. 
WINNER: Abad
Moment #4: Carpio argues a simpler case for Roque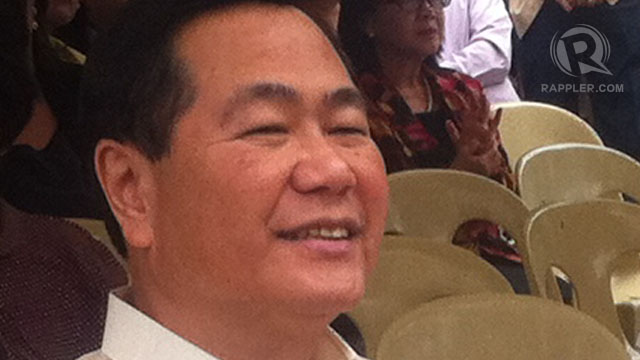 Spectators were waiting for Senior Associate Justice Antonio Carpio.
First, he is the Supreme Court's recognized techie with the most wired office. Second, his written opinions are reputed to be incisive. He did not disappoint with a subtle but precision-guided argument that trumped every theory the petitioners advanced against the cyberlibel provision.
Carpio outlined that the Revised Penal Code libel provision was taken from the French Penal Code of 1810, which was over 200 years ago. This libel provision thus predates any Philippine Constitution's free speech provision.
The Cybercrime Law libel provision reads:
Section 4(c)(4): "Libel – The unlawful or prohibited acts of libel as defined in Article 355 of the Revised Penal Code [the libel provision], as amended, committed through a computer system or any other similar means which may be devised in the future."
Revise Penal Code, Article 355: "A libel committed by means of writing, printing, lithography, engraving, radio, phonograph, painting, theatrical exhibition, cinematographic exhibition, or any similar means, shall be punished [with criminal sanctions]."
Section 4(c)(1): "Cybersex – The willful engagement, maintenance, control, or operation, directly or indirectly, of any lascivious exhibition of sexual organs or sexual activity, with the aid of a computer system, for favor or consideration."
When the 1987 Constitution was adopted, the New York Times v. Sullivan (1964) doctrine required: (1) "actual malice" before considering statements against public officers libelous; (2) truth must be a defense; and (3) there must always be fair comment against public officers.
This is directly contradicted by the text of the Revised Penal Code, under which truth is not a defense and quoting from official proceedings cannot be accompanied by commentary.
Carpio thus argued the Revised Penal Code must now be unconstitutional and contradicts the Court's free speech rules.
Roque added that some recent Philippine Supreme Court decisions still use the older standard, "malice in fact." (The current standard for public officers and "public figures," "actual malice," is a very high bar that demands knowledge that a statement is false or reckless disregard of the truth. Even statements made with ill will, hatred or contempt are not libel, being natural in free debate and falling short of "actual malice.")
Roque said, "The latest I saw is Fermin v. People and it still punishes ill will, hatred and contempt [instead of requiring "actual malice"]."
(I do not think this is completely accurate. The Cristi Fermin decision, written by now retired Justice Eduardo Nachura, dealt with comments regarding what Nachura considered were purely personal lives of "public figures" from which he drew the conclusion that there was no public interest involved in the case.)
Beyond free speech, Carpio added that the Revised Penal Code provision is unconstitutional because truth must be allowed as a defense under the 1987 Constitution's principle of full public disclosure (Chavez v. PCGG, 1998).
Carpio thus told Roque that the Court does not even need to consider "overbreadth" and "void for vagueness" because the Revised Penal Code's very text directly conflicts with several Supreme Court decisions interpreting the Constitution (in relation to public officers).
One could see the light bulbs going off in every petitioner's head.
Chief Justice Maria Lourdes Sereno and Justice Marvic Leonen later made the counterpoint that the Supreme Court's decisions apply and can be raised as defenses regardless of the libel law's text. Carpio's simple, elegant formulation almost seems to justify a judicial attack on the Revised Penal Code, however.
WINNER: Carpio
Moment #5: Roque answers Sereno's abstract policy questions
Chief Justice Maria Lourdes Sereno and Justice Marvic Leonen, former law professors, barely discussed the text of the Cybercrime Law and instead focused on abstract policy questions.
Leonen, for example, proposed that anything posted on the Internet is permanent and someone libeled would have to live with this for the rest of his life.
Sereno picked up the point in framing an abstract question regarding balancing policy: "After understanding that in fact there is absolutely nothing you can completely delete from cyberspace … Is it not a legitimate state interest between allowing free expression and protecting still that area of privacy that libel laws protect. Are you not willing to concede the Court must find that balance?"
Prof Harry Roque answered the abstract question decisively: The balance is in allowing money damages but not imprisonment for libel.
Throughout the oral arguments, because Roque expanded his petition to attack the 82-year old Revised Penal Code libel provision, he emphasized that other laws will still allow the libeled to seek money damages. The key is that no one should be imprisoned for speech.
The above is a textbook illustration of why the Court must decide only actual cases.
Imagine national policy and even conclusions regarding technology being made through a hypothetical discussion between three law professors. The Philippine Daily Inquirer already criticized in an editorial: "Sereno's point, of course, is that a libelous statement online acquires new dimensions. True enough, but absolutist statements about a rapidly changing, indeed revolutionary phenomenon like the Internet are not helpful. The notion that 'absolutely nothing' can be deleted online can only encourage extreme or maximalist reasoning."
Constitutional Law textbooks point to the proper place for hypothetical policy discussions: Congress.
WINNER: Roque
Moment #6: Sereno cites suicide due to cyberbullying
The oral argument's drama level was turned up when Chief Justice Sereno's first question touched on suicide:
"I am also concerned by those who commit suicide. Those who cannot wait for the deleting of posts against them, but who in their state have already taken to inflict harm upon themselves. … Does the State not have the right to regulate the invasion of lives of these people so I cannot be faulted if in fact it adopts the standards of libel under the Revised Penal Code….?"
Roque answered that he himself has been subject to Internet ridicule, but that the State's power is restricted by the right to free speech. It may not always be pleasant, but must be upheld until people decide to amend the Constitution.
Roque fumbled, however, when he added that the cyberbullied may always be soothed by "the balm of a clean conscience."
He alluded to Justice George Malcolm's famous line on why public officers should not be afraid of public comment; this is obviously the wrong doctrine for accidental Internet celebrities such as Chris Lao.
United States v. Bustos (1918) contains Malcolm's classic lines on libel suits against government officials:
"The interest of society and the maintenance of good government demand a full discussion of public affairs. Complete liberty to comment on the conduct of public men is a scalpel in the case of free speech. The sharp incision of its probe relieves the abscesses of officialdom. Men in public life may suffer under a hostile and an unjust accusation; the wound can be assuaged with the balm of a clear conscience. A public officer must not be too thin-skinned with reference to comment upon his official acts. Only thus can the intelligence and the dignity of the individual be exalted. Of course, criticism does not authorize defamation. Nevertheless, as the individual is less than the State, so must expected criticism be born for the common good. Rising superior to any official or set of officials, to the Chief of Executive, to the Legislature, to the Judiciary — to any or all the agencies of Government — public opinion should be the constant source of liberty and democracy."
WINNER: Roque

Moment #7: Roque rebuffs Leonen on obscenity argument
Justice Leonen asked Roque whether the Cybercrime Law's cybersex provision incorporates the judicial standards on obscenity. Roque countered no, because the law uses the word "lasciviousness" and not even obscenity which is better defined in jurisprudence.
In a lighter moment, Leonen preceded the question by asking if one can have sex without favor (the cybersex provision requires favor or consideration for an act to be considered cybersex).
Roque considered this a rhetorical question but replied that the phrase "favor or consideration" is vague, which is why he is attacking the law as overbroad. Answering Justice Roberto Abad, Roque pointed out that the law does not even use the term "commercial," which was used in American laws struck down for overbreadth.
WINNER: Roque
Moment #8: Sen TG Guingona wants to impale the 'cyber-Dracula'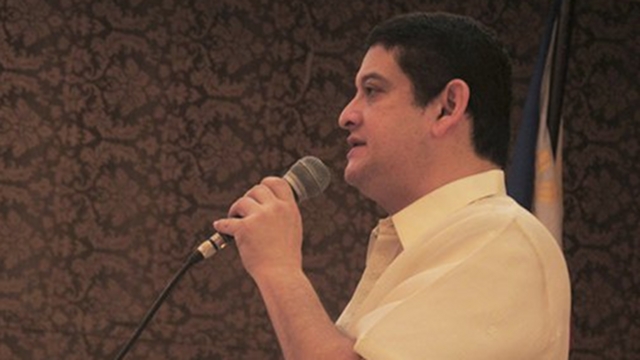 I am personally disappointed in the rationale Sen TG Guingona gave when he delivered the opening statement for the petitioners. He informed the Court that several bills have been filed to decriminalize libel and amend the Cybercrime Law following protests. However, he seeks a "swifter solution" through the Court.
We should raise eyebrows when a senator pushes for a "swifter solution" outside a chamber where his colleagues are already seeking to amend their own law. Not much faith in democracy, eh TG?
With more melodrama than law, TG spoke against a "cyber-Dracula" "threatening to suck out our freedom of speech and expression" and hinders people's participation in society. He criticized a law that "nurtures values from a draconian past, thoroughly inconsistent with the demands of modern times" and asked the Supreme Court to "impale" the cyber-Dracula with the "stake of reason" petitioners offer.
Outlining the petitions, he feared "this law gives the State unlimited powers to invade our lives" in the contexts of free speech, equal protection and the rights against unreasonable search and double jeopardy.
WINNER: TG's speechwriter
LOSER: The Senate
BONUS: Best Comic Moment (Leonen cites Derek Ramsay in court)
Justice Marvic Leonen, in a folksy comic moment, began comparing the petitioners' Twitter power to those of Twitter celebrities. "Professional Heckler has 57,032 Twitter followers. When he posts, he can be multiplied by 57,032. There are certain personalities that are so powerful, which means they have the potential to destroy others that is stronger than ordinary people's. Derek Ramsay has 813,842."
On hearing Derek Ramsay's name, Roque immediately quipped, "That's an injustice, your Honor."
Leonen's point was that Twitter celebrities can instantaneously reach thousands without an editor or publisher, and should not the State be able to "remove the megaphones?"
Leonen also tried other questions, such as whether there is value in criminalizing libel as a signal that society condemns it.
While funny, the many abstract policy questions did not substantially advance the discussion as they were answered by Roque's core position:
1) The libel law is overbroad because it may punish clearly protected speech regarding public officers and "public figures;" and
2) All policy concerns can be addressed by punishing libel with money damages but not imprisonment. – Rappler.com

(A second part of this column will tackle the other points made in last week's oral arguments. The author Oscar Franklin Tan (facebook.com/OscarFranklinTan, Twitter @oscarfbtan) teaches Constitutional Law in the University of the East. His article "The Complete Philippine Right to Privacy (82(4) Phil. L.J. 78, 131 (2008))" outlines the breadth of Philippine "public figure" doctrine. He spoke at his Harvard Law School graduation, chaired the Philippine Law Journal, and holds the University of the Philippines record for legal writing awards won (including one for Internet libel and another for Internet jurisdiction).