This is not the time for pronouncements sweetened only by your saccharine but empty rhetoric. The lives of thousands of Filipino workers and their families are at stake.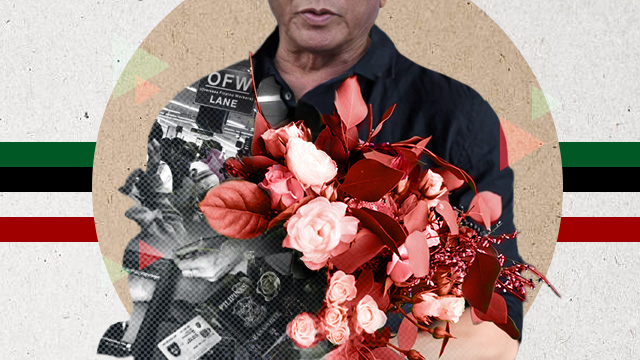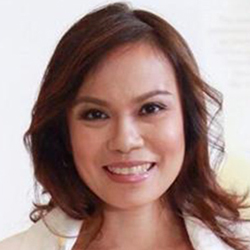 "…Kayong mga andiyan lahat sa Kuwait, for those who are not really household helpers, I now appeal to your sense of patriotism: come home, tutal marami nang trabaho sa Pilipinas."
(Those of you in Kuwait, for those who are not really household helpers, I now appeal to your sense of patriotism: come home, anyway, there are many jobs in the Philippines.)
Speaking to a Filipino audience in SIngapore, President Rodrigo Duterte announced a total deployment ban to Kuwait and urged Filipino migrant workers in Kuwait to come back home. He promised that he would find them jobs and take care of them even if it meant robbing a bank or borrowing money.
Daddy D, there you go again. Playing the earnest suitor who will make all the bad stuff go away, saying all the things we want to hear. You are wooing more than 200,000 Filipinos working in Kuwait to come home, promising to provide for them without telling them how you will do it. Robbing a bank, borrowing money, and re-allocating funds from China are not humorous or sustainable solutions.
Honey, to your bouquet of flowery promises, I offer a short checklist of realities.
Under the Kafala sponsorship system that governs employment in the Gulf countries, an employee cannot leave, resign from or transfer employers without the permission of his/her employer. (READ: Reform the Kafala System)
While the application of the Kafala system varies across the different Gulf states, one thing is clear: leaving your employer is not as easy as handing in your resignation or making "paalam".
Even if they could leave their work premises, say, the house they work in, in the case of our domestic workers, some Gulf countries will ask for an exit permit at the airport before being allowed to board a plane.
This, of course, assumes that the workers have their passport with them. Some household employers confiscate passports and cellphones. Our migrant men who work in the construction sites hand over their passports to their employers to process or secure government documents like health cards. Passports are not always returned to them in a timely fashion.
Then there are those Filipinos who are undocumented migrants, working under the radar in Kuwait.
And what about our countrymen who have mid- to high-level jobs in Kuwait? We have architects at construction sites, engineers in oil fields, nurses in hospitals, staff at hotels, restaurants and shops. Many have made a good life for themselves there. They and their families back home are enjoying the purchasing power of their salaries where one Kuwaiti dinar is equal to P171.
We imposed deployment bans to Iraq, Libya, and Lebanon during wartime, but still our countrymen found their way there. As Ellene Sana of the Center for Migrant Advocacy put it, "Our workers will go where the jobs are."
Your pronouncements have caused more anxiety and tension not just between our two countries but also among members of the Filipino community in Kuwait.
"Many here are concerned that the Kuwaiti government could make life difficult here for OFWs by, for example, not renewing works permits for those that are nearing expiration. So far everything here is still normal, but you never know for sure in the near future," said Al Manlangit, an architect who has been working in Kuwait for more than 30 years.
"This issue should be resolved amicably even through back channel diplomacy. Issuing fiery statements that just exacerbate the problem won't do any good. Especially if it's just empty rhetoric," Manlangit added.
Labor rights group Migrante International pointed out that unless the root cause of migration is addressed, Filipinos will continue leaving the country and their families to work.
"Duterte cannot expect our OFWs to come home if the root case of their migration – poverty due to landlessness and lack of decent jobs – still exists. We want our families to be whole again but we are forced by our economic condition to be torn apart," said Arman Hernandez, spokesperson of Migrante. 
What will they be coming home to?
You promised them jobs waiting for them here, but currently minimum wage is P512. With contractualization still in place, many workers can hold on to a job for only 5 months. The latest government data shows that more than two million are unemployed.
As Senator Risa Hontiveros said: "Are we even talking about the same Philippines? President Duterte is promising our OFWs jobs back in our country when he can't even sign an Executive Order (EO) to address labor contractualization and protect the workers' security of tenure. His administration doesn't even have an alternative economic strategy to the country's labor export policy."
You appeal to our countrymen's patriotism, but darling, patriotism doesn't pay the bills, feed our families, or send our kids to school.
I am not asking you to let your OFWs stay in Kuwait (or any other country for that matter) and endure abuse and maltreatment. Improving labor safeguards and working conditions is a better short-term solution, with the creation of favorable working conditions in the Philippines so workers won't have to leave, being the long-term goal.
It actually looked like we were on our way to improving working conditions. Inter-country cooperation resulted in the arrest in Lebanon of the couple suspected of killing Joanne Demafelis.
Bilateral talks to improve working conditions for our domestic workers were underway – and then that rescue video was uploaded on Facebook and now, everything is a mess. If other Arab countries band together in solidarity with Kuwait, there will be more ramifications and a bigger mess to clean up.
So, I will ask you again, sweetheart, what will our OFWs come home to? Most likely, an unpaid loan they took out at exorbitant interest rates to pay for recruitment fees and the chance to work in Kuwait. (READ: The Debt Trap) A low-paying job that they can barely survive on.
It's not employment per se that is the problem. There are all sorts of odd jobs that we Pinoys will take on to live another day.
It's finding a steady job that pays a decent living wage that has always been the problem.
This is not the time for pronouncements sweetened only by your saccharine but empty rhetoric. The lives of thousands of Filipino workers and their families are at stake.
Sit down with our seasoned diplomats who have worked and lived in Kuwait to better understand the delicate and culturally nuanced courtship that is foreign relations, have a dialogue with labor groups, explore other back channels to carry out negotiations. Only a failure of imagination should prevent us from finding a diplomatic sustainable solution.
Our penchant for telenovelas predisposes us to fall for the theatrical bravado of an ardent lover. But baby, sweetheart, darling, what we really need now is for you to be our president. – Rappler.com
Ana P. Santos writes about sex and gender issues. Her Rappler column, DASH of SAS, is a spin-off of her blog, Sex and Sensibilities (SAS).