This is AI generated summarization, which may have errors. For context, always refer to the full article.
A look at the arguments for and against the controversial Cybercrime Law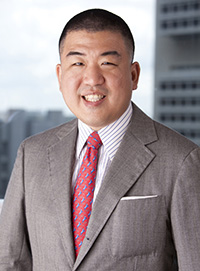 The maiden installment of Supreme Court Idol: the Cyberlibel Edition recapped the opening skirmish of the Cybercrime Prevent Act of 2012 oral arguments last January 15.
Both Justices and petitioners showed early slips in the highly technical terrain. Because cyberlibel is already punished under the circa-1930 Revised Penal Code, the attacks on the Cybercrime Law are more technical than people perceive.
Justice Marvic Leonen cited the need to protect Chris "I Was Not Informed" Lao, but contradicted himself by citing the "public figure" doctrine, which protects people commenting on Lao and not Lao himself. He then benchslapped Prof Harry Roque by pointing out that his pet international law authority was not binding on the Philippines. Roque also fumbled on jurisprudence when, responding to Chief Justice Maria Lourdes Sereno's questions on suicides due to cyberbullying, he cited a famous case regarding government officials – obviously not on point for accidental celebrities such as Chris Lao.
Resident techie Senior Associate Justice Antonio Carpio did not disappoint with a simple but elegant argument that the Revised Penal Code – enacted well before the Constitution – is already unconstitutional because it conflicts with later Supreme Court decisions interpreting free speech. Justice Roberto Abad also delivered the low key but solid textbook objections to Roque's points.
And of course, Sen TG Guingona will forever be remembered for melodramatically introducing "cyber-Dracula" into Supreme Court records as he sought a "swifter solution" against a certain former movie actor in the Senate. (Read Supreme Court Idol: Cybercrime law edition Part 1 here)
Supreme Court Idol, Part II begins with Rep. Neri Colmenares stepping up to the podium.
Moment #9: Sereno terrifies Colmenares even before his speech
Rep. Neri Colmenares reaches the podium and almost folds before he begins.
Chief Justice Maria Lourdes Sereno: "May I ask counsel to just briefly state what issues you're going to talk on?"
Colmenares: "Pardon?"
Later, his first response to Senior Associate Antonio Carpio was, "I'm not very good at the Internet;" and his first response to Justice Marvic Leonen was, "I am not familiar with the technology." Responding to Justice Roberto Abad's first question, he even appeared to cite "a discussion of our legal team" as his basis.
Colmenares had the easiest job among the 5 petitioners. He attacked the Cybercrime Law (1) for violating double jeopardy by punishing the same offense twice, because it merely refers to the Revised Penal Code and other criminal laws; and (2) for increasing the criminal penalties for existing crimes solely because of the technology involved.
Colmenares appeared uncomfortable with the technical terrain, noticeably using none of the legal magic words of his chosen doctrines: equal protection and substantive due process.
WINNER: Sereno
Moment #2: "You were there (in Congress)," Abad benchslaps Colmenares
"You were there (in Congress)."
Justice Roberto Abad delivered the benchslap of the day on Rep. Neri Colmenares.
You have to admire Abad for taking control.
Previously, Chief Justice Sereno and Justice Leonen, former law professors, went off on tangent on whether cyberlibel should be punished as a matter of policy, citing suicide, Chris Lao and Derek Ramsay. Justice Abad and Justice Carpio stuck to the script.
Abad opened by reminding Colmenares that the wisdom of Congress determines criminal penalties, not the Supreme Court's opinion.
Colmenares gave the textbook response: The Court determines whether laws are unconstitutional.
Abad sprang his trap, arguing that the Constitution only prohibits "cruel and unusual punishment," and there is no precedent for the Court modifying a criminal law because it thinks the penalty is not commensurate to the crime.
Penalties are "a political question, a problem of the legislature," Abad correctly stated.
Colmenares fell right in.
Colmenares's attack invoked "substantive due process," one of the fuzziest Constitutional Law concepts. Somewhere there, "due process" as a matter of proper procedure such as a fair trial mutated into concepts of inherent rights. "Substantive due process" has justified everything from the invalidation of contracts to, in the United States, abortion and homosexual sex.
Colmenares did everything but answer Abad's doctrinal question using decades of books on "substantive due process."
Instead, he returned to policy.
He argued that technology is neutral, is neither good nor evil, so there is no substantial distinction between a crime committed with and without technology. He cited a speech by Department of Justice Asst. Secretary Geronimo Sy that there was a mix-up between the concepts of cybercrime and cybersecurity. He attacked a perception that crimes committed with Internet anonymity deserve greater punishment.
In short, he discussed what Abad already said was irrelevant.
Justice Leonen later echoed Abad's point: "You do not want the Court to be the guarantor of all these [political mistakes] done in the political departments." By "political mistakes," he meant an incorrectly prescribed punishment.
(He said this after asking another policy question, whether the Internet's broader reach justifies the magnitude of the cybercrime penalty.)
WINNER: Abad (whap, whap, whap!)
Moment #3: Carpio notes computers need not be connected to Internet
In a second display of genius in simplifying issues, Justice Carpio pointed out that the Cybercrime Law is not limited to the Internet. It applies to anything involving "information and communication technologies," even to a libelous letter typed using a computer but sent by mail.
After nearly drowning before Justice Roberto Abad, Carpio threw the beleaguered Rep. Neri Colmenares a lifeline.
"Counsel, is it required for cyberlibel to exist that the computer system used be connected to the Internet?"
Colmenares astonishingly refused the lifeline!
He mumbled: "Actually your Honor, I'm not very good at the Internet…."
Abad must have thoroughly spooked Colmenares because he actually touched on Carpio's point in his speech, that the Solicitor General conceded that the Cybercrime Law is not limited to computers and applies to telephones and faxes.
Carpio patiently referred him to Section 6 of the Cybercrime Law, which increases penalties for "all crimes … through and with the use of information and communications technologies."
Nothing says a computer has to actually be connected to the Internet!
(I add that only the term "computer" is defined, and the definition reads "including devices connected to the internet." However, the definition does not exclude devices NOT connected to the Internet.)
Carpio then points out that a journalist typing a newspaper article using a computer may be guilty of cyberlibel. A letter typed using a computer then mailed may also constitute cyberlibel.
Carpio asked if anything printed from a computer might now be cyberlibel because the printer itself has computer chips.
Colmenares, slow to catch up with Carpio, does not even give a straight "yes."
"Practically, all crimes now will be cybercrimes; there will be no ordinary libel, correct?" Carpio prods.
Colmenares did not immediately say, "yes!"
"Nobody uses typewriters now, correct?" Carpio presses on.
"Yes!"
Finally, Colmenares, finally!
Carpio then suggested that Colmenares tell his fellow lawmakers to amend the law because the increased penalty for a libel conviction would carry a perpetual disqualification from public office. Colmenares added that the increased penalty also takes libel beyond the minor crimes legislators cannot be charged with while Congress is in session. He advertised that he filed a bill decriminalizing libel.
However, he added that this loss of immunity creates a "chilling effect" on legislators, misusing the basic free speech term (as even some Justices did during the oral arguments).
After Carpio ended, Colmenares tried to recover by adding that faxes would also constitute cybercrimes – after previously stating the Solicitor General already conceded this.
Later, Justice Teresita Leonardo-De Castro pointed out that "information and communications technologies" is not defined in the Cybercrime Law, just the term computer.
WINNER: Carpio
Moment #4: Penalties outside Revised Penal Code cannot be increased
Justice Diosdado Peralta, formerly Presiding Justice of the Sandiganbayan and therefore intimately familiar with the technicalities of criminal cases, gently took Rep Neri Colmenares through a number of technical points with a surgeon's precision.
The Revised Penal Code imposes prison terms by "degree," or by ranges of years. Increasing a penalty by one degree takes it to the next higher range. Other factors lead to the penalty imposed at the high or low end of the range. Colmenares argued, however, that the Cybercrime Law's increasing a penalty by a degree cannot be imposed for criminal laws outside the Revised Penal Code, unless these other laws adopt its degree system. For example, a crime punished by a fixed penalty of "three years" cannot seem to be increased by a degree, a Revised Penal Code term.
"That's correct," Peralta agreed when Colmenares reiterated his point.
WINNER: Colmenares
Moment #5: Peralta raises that Congress can punish new crimes
Justice Diosdado Peralta posited that because the Cybercrime Law raises the penalty for libel by one degree, it necessarily punishes a different kind of libel, a "qualified" libel. It has the same elements as libel, but for the added technology element. The Solicitor General already conceded this qualification.
Peralta asked Colmenares what is unconstitutional about punishing a new crime.
"I mentioned equal protection and substantive due process," Colmenares responded.
No explanation followed.
This lack of elaboration characterized Colmenares's entire presentation, which invoked two of the most complex doctrines in Constitutional Law.
Regarding equal protection, he said there is no substantial distinction today between an act assisted and not assisted by technology, and that technology is inherently neither good nor evil.
Regarding substantive due process, he stated only that the wholesale increase in penalties for all crimes because of a technology element is unreasonable and oppressive.
Legislators, take it from Speaker Sonny Belmonte, Chief Prosecutor of the Estrada impeachment. You gain points by being the coach, without needing to step onto the court.
Of course, if you are a recognized legal heavyweight on the level of an Enrile, a Drilon or an Angara and can hold your own against a Justice Serafin Cuevas, then step up to the mike.
WINNER: Peralta
Moment #5: Peralta outlines why one libel should not be two crimes
Justice Peralta opened a crucial technical discussion by asking: Is intent an element of the crime cyberlibel?
"Deliberate intent" is a required component of most crimes under the Revised Penal Code. An act committed without intent is not punished under the Code, except in relation to crimes where the essential element is negligence. Crimes punished by laws outside the Revised Penal Code (called special laws) generally do not have an intent component, although some do.
Justice Teresita Leonardo-De Castro (also previously the Presiding Justice of the Sandiganbayan) outlined the textbook example: Committing estafa (swindling), a Revised Penal Code crime, by issuing a bouncing check. The Revised Penal Code punishes the act of deceit. The Bouncing Checks Law punishes the mere issuance of the faulty check. Thus, as stated in Criminal Law final exams everywhere, this one act may give rise to two crimes, for which the elements are different.
Peralta pointed out that in the normal case, an accused may be charged under the Revised Penal Code for a crime requiring intent, but may be charged with a special law crime for which intent is not an element.
The problem with cyberlibel, he argued, is that it is a special law crime for which intent is already required, because it refers to the Revised Penal Code's libel provision. To then have a prosecution for ordinary libel under the Revised Penal Code, for which intent is also required, would be unusual.
Learning from his hardheadedness with Carpio, Colmenares wisely just kept saying yes to Peralta and Leonardo-De Castro.
WINNER: Peralta
Moment #6: Colmenares emphasizes he is not familiar with the Internet
In another abstract policy question, Chief Justice Sereno and Justice Leonen argued that a higher penalty for cyberlibel might be justified by the Internet's broader reach. Justice Roberto Abad previously stated that the penalty is a "political question" left to Congress.
Colmenares fended off these questions with novel tactics.
Sereno asked whether he would prefer to be libeled through the broadcast media or through the Internet, and Colmenares chose the latter. He said he was not conceding that the Internet had broader reach or that about 30 million Filipinos now have Internet access. He counterargued, for example, that Filipinos have universal access to radio.
Leonen proposed that the Internet now feeds television, as several reporters in the audience were using Twitter. Colmenares was less familiar with the Internet but counterargued that there was television before the Internet existed.
Colmenares then pulled out numbers: About three million can be reached by a television broadcast, but one million by the Internet.
He does not identify his source.
You have to give Colmenares credit: His refusal to argue the Internet's technical features did stop the abstract policy sideshow.
WINNER: Colmenares
Moment #7: Leonen pokes a hole in the "facial challenge"
Justice Leonen reiterated that Colmenares was bringing a "facial challenge." No one is presently being prosecuted, so Colmenares must establish that the Cybercrime Law is unconstitutional in every possible application.
Justice Peralta previously noted that double jeopardy (generally, a second prosecution for the same crime) is prohibited by the Constitution, but should only be raised after one is convicted of a crime and is being prosecuted for a second. When Colmenares did not reply satisfactorily, he helped him and said his argument is there is no need to wait for someone's conviction before raising the question, given how the law is worded.
Leonen picked up the point and added that there will be cases where prosecution for a second crime will be initiated but will not constitute double jeopardy. For example, the second prosecution may be discontinued. Thus, Leonen argued, the "facial challenge" should fail because he already outlined one theoretical case where the law would be constitutional in relation to double jeopardy.
Although it was a small hole, Colmenares failed to respond to Leonen's technical question.
(The facial challenge was fortunately covered by Harry Roque and Rodel Cruz.)
Previously, Colmenares also responded to Peralta that he was also invoking Article III, Section 1 of the Constitution, and should not wait for someone's conviction because this is a separate argument from double jeopardy. However, the section refers to due process, and Colmenares failed to elaborate which portion of the complex doctrines he referred to.
WINNER: Leonen
Moment #8: Leonen argues that the Court cannot strike down bad drafting
Justice Leonen asked Colmenares whether the deletion of Sections 6 and 7 of the Cybercrime Law (regarding the increased penalty for cybercrimes and explicit allowance for Revised Penal Code prosecutions in addition to cybercrime prosecutions) would suffice to make the law unconstitutional.
Colmenares, eschewing legal language, argued that the law is badly crafted and tampers with various technical rules regarding criminal penalties. The only solution, he argues, is for Congress to draft a new law.
Leonen responds: "We cannot declare a law unconstitutional because it is badly drafted."
Colmenares merely answers that he is not prepared to concede that the law is less than unconstitutional and defective in its entirety.
WINNER: Leonen
BONUS: Peralta highlights the special one year expiry of libel charges
Justice Peralta highlighted the minor technical point that libel under the Revised Penal Code prescribes in one year, under Article 90. Prescription is a crime's expiry date, after which a person may no longer be prosecuted.
With the Cybercrime Law's penalty increase, Peralta argued that the prescriptive period of the penalty would be 15 years, and quite out of proportion to what the Revised Penal Code envisions. (I think this is a minor point, however, given that the prescriptive period of the original penalty is ten years.). – Rappler.com

Oscar Franklin Tan (facebook.com/OscarFranklinTan, Twitter @oscarfbtan) teaches Constitutional Law in the University of the East. His article "The Complete Philippine Right to Privacy (82(4) Phil. L.J. 78, 131 (2008))" outlines the breadth of Philippine "public figure" doctrine. He spoke at his Harvard Law School graduation, chaired the Philippine Law Journal, and holds the University of the Philippines record for legal writing awards won (including one for Internet libel and another for Internet jurisdiction.)