This is becoming an unwieldy court as far as you're concerned. Cut it some slack, Mr President.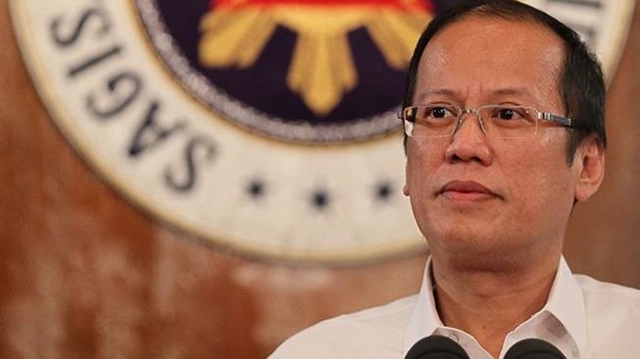 Dear Mr President, 
Do you remember when a petty and, some say, dishonest chief justice stood in the way of your big dreams for the nation? You targeted him for removal and counted on the support of many people who stood by you as you marshaled government resources and spent political capital to make it happen. In the name of cleansing the judiciary, the anti-Corona campaign enjoyed the backing of various sectors with the exception of circles that benefitted from his actions and decisions.
Do you remember when one night in Malacañang, as you gathered your inner circle – politicians, bureaucrats, activists, technocrats – to consult them on whether to proceed with the Corona impeachment, you were bombarded with doubts and "proceed with caution" advice? I recall one of your close advisers saying then, "The President is resolute. He knows this is the right thing to do." 
What convinced you that you were on the right path despite the concerns raised by the likes of Mar Roxas and Franklin Drilon in that meeting? Simple: The Supreme Court  at the time was a damaged, tainted institution led by a chief justice who could not explain his wealth, who loved visiting TV stations to trumpet his achievements, and who was being openly contradicted – in separate opinions at that – by his peers on the bench. A president bent on embarking on fundamental reforms in a litigious society knows better than to live with someone like Renato Corona.
And so you got rid of him in a historic impeachment trial that brought 20 – three of them now in jail – solidly behind a "guilty" verdict. This pleased you no end it made you attend the launching of a book by one senator that revised the history of the dark martial law years that prosecuted your own family.
The next challenge was to look for a replacement, and on this one you again took great risk and threw caution to the wind. It was a choice between your imagined fears – in the form of Antonio Carpio – and your imagined hopes, as symbolized by Maria Lourdes Sereno.  
An appointee of former president Gloria Macapagal-Arroyo, Carpio founded the often-notorious law firm, Carpio, Villaraza, Cruz, Marcelo, Angangco that has since split into two bickering factions which now only share one thing in common: a pricey building. In contrast, Sereno  was a breath of fresh air: she's young, she's without The Firm baggage, she's a feisty woman. What's more, she believes in God, and is liked by your sisters. 
Ignoring concerns she's too inexperienced to be leading a wounded and divided Court, dismissing worries she would stay too long (18 years) in her post, and gripped by paranoia over Carpio's political history, you chose Sereno to lead the Court – the most junior and the first female to be given that position. 
She's had a tough time exercising leadership. But what did you expect, Mr President? Eleven of her senior colleagues are all appointees of Arroyo, whom you have blamed for the country's woes. Upon joining the gods of Padre Faura in August 2012, Sereno faced a hostile environment. And it didn't help that she isn't exactly the type who stayed meek in the face of adversaries.
Malacañang and Padre Faura
But this is now the Sereno Court, Mr President, whether you like it or not. 
This is the court you tried to reform by putting in fresh and competent blood – not only through Sereno but through the 3 appointees you've made since you became president. This is a court that still has Arroyo loyalists, yes, but nonetheless a court that's not impervious to presidential power, especially one which emanates from a popular leader. 
Whatever is said about imperial presidencies or executive power, the fact is your campaign against Corona gained traction because of the message it carried about the necessary wall between Malacañang and Padre Faura. You weeded out Corona principally not because he's reportedly corrupt or incompetent. You weeded him out because he could not say no to the president who appointed him there. It's a message that was relevant then, it's a message that becomes more relevant now that you're at the helm.
You cannot possibly shake this institution by your single-mindedness against its former chief and then not cut it some slack after. With the Philippine judiciary still in a difficult transition from the Corona period, is it safe to believe that you've had some basic assumptions after your triumph over him? Foremost of which is the fact that you don't have total control of the Supreme Court. But you're not Gloria Arroyo, and so it seemed this would not bother you. The High Tribunal has about least 6 or 7 independent, sharp minds. By the time you step down in 2016, you would have 5 or at most 6 appointees (should Justice Martin Villarama Jr choose to retire ahead of the election appointment ban in 2016) in the 15-member bench. The number isn't so good, but it isn't so bad either.
Pundits and well-meaning people saw nothing wrong in your July 14 speech attacking the justices, arguing that you were exercising presidential prerogative to explain the much-maligned Disbursement Acceleration Program (DAP) to your bosses, the people who voted  for you. 
They say you merely wanted to explain your side first before going through the motions of filing an appeal, which your bosses would not be able to read much less comprehend with all its legal jargon. It is an exercise of presidential power that no one should deprive you of.
But to a journalist like myself who keenly watched the long days and nights before, during and after the Corona trial, it was the message you carried during that difficult period that suffered the biggest blow in that speech.
For what happened before the DAP decision?
When petitioners questioned DAP before the High Court last year, some justices kept an open mind about it. If you have doubts, just review the oral arguments that took place in October 2013. Sensing the case could go either way, you sent your lieutenants to lobby the Court. Some of the justices empathized with your concern about a judicial attack on a budget program that was meant to do good. SC justices, after all, don't make up their minds in a vacuum; they don't just bury their heads in their journals and talk to their walls in their chambers. Of course they pick up the phone when your conduit calls. Of course they meet up with him or her to listen to the nuanced message you'd like to send them. They can even send indirect advice on how your lawyers should proceed to avoid an embarrassing defeat. Were these done before the DAP verdict came out? Insiders tell us yes. 
It took awhile for the justices to finally arrive at a decision, but when they did it was unanimous. Thirteen resounding votes (with one abstention; there's one vacant seat at the Court).
Surely, this could not have been a conspiracy against you involving your own appointees to the Court? But I suspect you think it is. 
Part of the reason was the information peddled to you that the ponente of the SC decision, Lucas Bersamin, inserted paragraphs that questioned your administration's good faith and which the other justices who concurred with the ponencia were reportedly unable to see or correct. Ateneo School of Government Dean lawyer Antonio La Viña said as much in his Facebook post days after your speech: "…the liability paragraph in the decision, which seems to flip the presumption of regularity and good faith, is obiter, not binding and not controlling. It seems that the paragraph in a question is a last-minute insertion because textually it does not jibe with the discussion of the doctrine of operative facts. But even if the whole Court agreed to that (and the truth is that unlike the Corona years when there were very public dissents on such insertions, eg. then Justice Sereno on the GMA TRO, the present court did agree to this), it does not mean anything. Liability will be decided by a very different Supreme Court years from now. If the anger of the president was because of this paragraph, then again he was wrongly advised."
It certainly could be used by critics to later file cases against you, and they have in fact used it. It certainly raises questions about Sereno's leadership, because why did she and the other decent justices allow this insertion to happen? Some of your legal advisers told you: If this is the case, what makes them so different from the Corona court, which issued a questionable temporary restraining order on the justice department's hold departure order against Mrs Arroyo in November 2012 ? You dropped hints about it in your speech when you told the justices, "You had done something similar in the past, and you tried to do it again."
Well, for one, Mr President, the Arroyo TRO under Corona was one messy issue. (READ: Arroyo TRO: What happened behind the scenes) Two justices at the time – Sereno and Carpio – issued separate dissents. The interpretation of the mangled TRO by the confused spokesman then, Midas Marquez, was roundly disputed by these two justices. In my layman's mind, that mess of a TRO had immediate impact on the ground, on the arrest – or non-arrest – of Corona's patron, Mrs Arroyo. This DAP insertion, on the other hand, is feeble and as La Viña put it, an obiter.  
Agitated lawyers, of course, would see it differently and tell you otherwise. In your speech, you issued a veiled threat: "My message to the Supreme Court: We do not want two equal branches of government to go head to head, needing a third branch to step in to intervene."
A president equipped with the big picture and blessed with good memory would rise above it and use a more sophisticated approach to the standoff. That was a basic expectation for someone who enjoyed tremendous public support when he whipped the judiciary and used executive and legislative power to cut off its head. The basic assumption is that such tools are to be seldom used – if at all.
Two incidents
This presidency-under-siege state was apparently exacerbated by two events prior to the DAP verdict which provide a fitting backdrop to your speech.
Because of incompetence or forgetfulness, Malacañang lawyers completely forgot that the deadline for you to appoint a new Sandiganbayan justice was about to lapse in June 2014. Reminded about it, they had to review the short list that was long ago submitted by the Sereno-led Judicial and Bar Council (JBC). The executive secretary returned the list to the JBC – a no-no in this case. Sereno told him so in a straightforward letter that probably made him cringe and which she made public.  
Thus you had no choice but to choose from the list originally given to you.
Weeks later, it was the turn of one of your favored nominees to a vacant SC post, Solicitor General Francis Jardeleza, to be shamed at the JBC. This was Jardeleza's third attempt to join the highest court of the land. But it was Sereno herself who apparently opposed his nomination.
To make matters worse, the justice you bypassed, Carpio, testified against Jardeleza before the JBC. The senior justice reportedly questioned the solicitor general's insistence to remove certain portions in the Philippine government's pleading against China that was sent to the arbitral tribunal, that apparently cast doubts on Jardeleza's patriotism. Told about this by the JBC on June 30, Jardeleza went ballistic and told reporters he wanted a fair trial to explain himself. The council would hear none of it. And so the Sereno-led JBC gave you a shortlist that did not contain one of your favored would-be justices. (Undaunted and emboldened by your support, Jardeleza is now asking the Court to put him back on the list.)
It is safe to assume these played out as you decided to give that speech. 
This is becoming an unwieldy court as far as you're concerned. You have the right to think you deserved better because of the great risks you took to reform it. But this Supreme Court probably has the right, too, to think they deserved better precisely for the same reasons. 
Mr President, cut it some slack. – Rappler.com
RELATED LINKS:
President Aquino's realtiy check