This is AI generated summarization, which may have errors. For context, always refer to the full article.
Here is a country-by-country compilation of available provisional information on the hostages at a gas facility in Algeria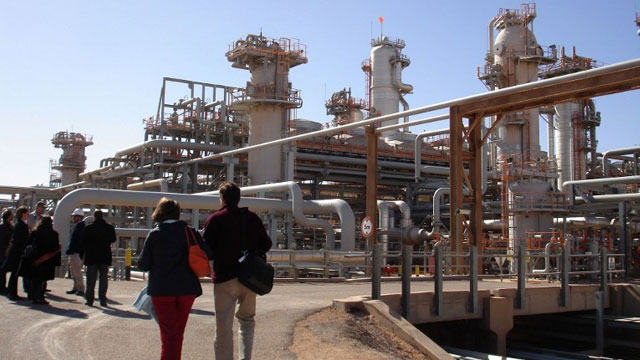 ALGIERS, Algeria – Twenty-one hostages died during the crisis that began when Al-Qaeda-linked gunmen attacked a gas plant at dawn on Wednesday, January 16, and ended with a bloody final Algerian military assault on Saturday, January 19, according to preliminary figures provided by the interior ministry in Algiers.
Two other employees of the facility, a Briton and an Algerian, were killed on a bus just before the kidnapping attack.
Thirty-two kidnappers were also killed, and special forces were able to free 685 Algerian workers and 107 foreigners, the ministry said.
It did not specify the nationalities of the dead hostages. Below is a country-by-country compilation of available provisional information:
– ALGERIA: One Algerian died Wednesday during the attack by the Islamists just before the hostage-taking. The assault by the Algerian army freed 685 Algerian employees, according to Algiers.
– BELGIUM: A spokesman of the hostage-takers said Thursday that three Belgians were at the site following the Algerian raid.
– BRITAIN: Six Britons and one British resident are either dead or unaccounted for, Britain's Foreign Minister William Hague said Saturday.
– FRANCE: The foreign ministry announced Friday that a Frenchman, Yann Desjeux — a restaurateur from southeastern France and a former special forces soldier — were among the dead. Three other French nationals have been rescued.
The defence ministry said Saturday that no more French hostages remained in Algeria.
– JAPAN: The fate of at least 10 Japanese nationals remains unknown. Seventeen were at the plant at the time of the attack.
– MALAYSIA: Authorities in Kuala Lumpur said Saturday they had no news about two of their nationals. Three others are safe.
– NORWAY: Five Norwegian nationals remain unaccounted for, according to the oil group Statoil which runs the In Amenas site along with BP and Algerian group Sonatrach. Statoil had 17 employees at the site when the hostage-taking occurred.
– PHILIPPINES: Thirty-four Filipinos, including one who was wounded, were evacuated Thursday by their employer. Another managed to escape before the Algerian operation. Manila has refused to confirm press reports of two dead.
– ROMANIA: One Romanian was killed and a second was wounded during the hostage-taking, Bucharest said Saturday. It said earlier that three Romanians had been freed.
– UNITED STATES: The State Department on Friday confirmed that one American, Frederick Buttaccio, died in the hostage crisis. NBC News reported earlier that one American had been killed, two others had escaped unharmed and that the fates of another two Americans were unknown.
Citing sources close to the Islamists, Mauritania's ANI news agency said Thursday that two Americans were still being held by their abductors. – Rappler.com