US President Barack Obama jetted into the Republican bastion of Texas on Tuesday, July 17, to raise funds and burnish his nationwide appeal as opponents called his American identity into question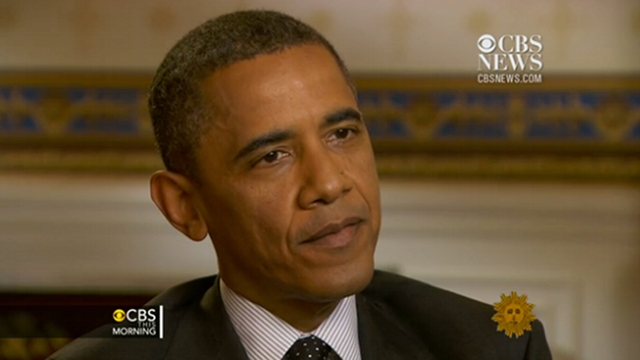 SAN ANTONIO, Texas, United States – US President Barack Obama jetted into the Republican bastion of Texas on Tuesday, July 17, to raise funds and burnish his nationwide appeal as opponents called his American identity into question.
Campaigning ahead of November's presidential vote has become increasingly rancorous, as the Democratic incumbent and his Republican challenger Mitt Romney trade attack ads and bitter accusations of lies and cover-ups.
In the latest swipe, former New Hampshire governor John Sununu sneered that he wished Obama "would learn how to be an American" — a comment that recalled previous attacks on the black president's identity and background.
Obama's camp jumped on the remark, alleging it represented a desperate move by Romney to stir up controversy and distract attention from criticism of the Republican's tax records and business affairs.
"This meltdown and over-the-top rhetoric won't make things better. It only calls attention to how desperate they are to change the conversation," Obama campaign spokeswoman Lis Smith said in a statement.
Interviewed later on CNN, Sununu apologized for his choice of language, saying: "Frankly, I made a mistake. I shouldn't have used those words and I apologize for using those words.
But he insisted: "I don't apologize for the idea that this president has demonstrated that he has no idea how jobs are created in America. He thinks that jobs are created by giving grants to your cronies."
And Romney hardly distanced himself from Sununu's attack.
Indeed, in a speech in Irwin, Pennsylvania he appeared to double down on the attack, branding Obama's approach to the US economy "extraordinarily foreign."
Romney pushed the narrative that Obama was out of his depth and has "failed to get America working again."
"My guess is he wonders why that is," Romney said. "And I have the answer for him; Liberal policies don't make good jobs."
The Obama camp has accused Romney of lying when he said he no longer led his investment firm Bain Capital when it was linked to large-scale industrial job losses between 1999 and 2002.
Democrats also question why the multimillionaire has offshore accounts and refuses to reveal more of his tax returns, saying they would show he pays a relatively low effective rate on his income thanks to canny accountancy.
"The question is what else they'll pull to avoid answering serious questions," Smith said.
Romney and his team have used the same argument against Obama, saying he prefers to engage in personal attacks rather than defend his administration's poor record on job creation.
But Obama was at pains to appear confident and upbeat in Texas, a state pollsters agree is all but certain to back his conservative rival on election day, but which he graced with a campaign visit.
He joked to a 1,200-strong crowd in San Antonio they would not see much of Romney in the next four months "because you're not considered one of the battleground states, although that's going to be changing soon."
After San Antonio — which has a rare Democrat mayor in a traditionally conservative state — Obama was campaigning at an event in the state capital Austin, another rare Democratic enclave.
The second most populous US state after California, Texas is considered a lost cause for Democrats, who have not won a presidential majority there since Jimmy Carter in 1976.
Despite his broad victory nationwide in 2008, Obama lost the Lone Star State by nearly 12 points. He trails his challenger in fundraising and his campaign is stepping up a gear.
A total of four Obama fundraisers are planned in Texas and they should yield a total of over $4 million in tickets, according to an AFP estimate based on numbers from the president's campaign.
Obama picked up the pace of campaigning in recent days. On Friday and Saturday, he traveled to Virginia, and on Monday he was in Ohio. Both are key swing states whose outcomes could decide the election.
Romney campaigns in Ohio on Wednesday.
Another potentially decisive battleground is Florida, where the president is expected on Thursday and Friday.
Polls show a tight contest ahead of the November 6 election.
Romney, who will be crowned the Republican nominee at a party convention at the end of August, has taken a pounding recently about his business career.
But Obama is considered vulnerable due to the flagging US economy and Romney has been leading in the dollar race for the past two months, netting $106.1 million nationwide in June to the president's $71 million. – Saul Loeb, Agence France-Presse