This is AI generated summarization, which may have errors. For context, always refer to the full article.
Protected areas in the Philippines are underfunded and understaffed by 324% and 540%, respectively, says a new study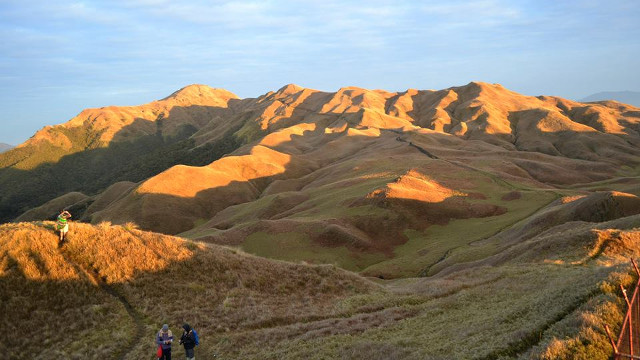 MANILA, Philippines – The Philippines is the most lacking in staff and funds for the conservation of its biodiversity in the Southeast Asian region, according to a study presented at a March 3 ASEAN forum. 
The study, conducted by a team led by scientist Dr Gem Castillo, found that protected areas (PAs) in the Philippines are underfunded by 324% and understaffed by 540%, the highest figures among the 7 ASEAN countries with large protected areas and China.
Underfunding and understaffing are serious concerns for the management of these ecologically-critical areas. They are indicators of what resources and capabilities are available to ensure the areas are conserved. 
See presentation slides of the study here:
Castillo arrived at these figures by pooling together PAs in those countries according to size. For instance, the 64,000-hectare Mt Apo National Park was put together with ASEAN parks of the same size while the much bigger Tañon Strait (521,000 hectares) would be grouped with other larger PAs.
He then looked for the PA with the most number of funding or staff and used that as a baseline for the other PAs in the same group.
He said this is because the size of a PA is a big factor in how well they are managed. Larger PAs are often harder to conserve than smaller ones and would need more funding and staff.
The Philippines was found to have the biggest gap in its operation expenses, which Castillo says is the most indicative of the availability of funding. (READ: PH natural parks management rated 'poor to fair')
Its PAs, on average, are 324% underfunded. This means it often lacks funds to pay park rangers, enforce anti-logging or anti-poaching laws, maintain trails or develop the PA as an ecotourism site.
The ASEAN country that did the best in terms of funds is Malaysia with its PAs being underfunded by only 28%. 
| | |
| --- | --- |
| COUNTRY | % UNDER-FUNDED |
| Philippines | 324% |
| Indonesia | 162% |
| China | 139% |
| Thailand | 134% |
| Vietnam | 132% |
| Lao PDR | 98% |
| Cambodia | 93% |
| Malaysia | 28% |
| Average | 139% |
|   |   |
Few rangers for vast PAs
The Philippines also appears to be the country that hires the least number of people to protect its environmental wealth. 
Its PAs are 540% understaffed, compared to the PAs of Cambodia which are 195% understaffed.
| | |
| --- | --- |
| COUNTRY | % UNDER-STAFFED |
| Philippines | 540% |
| Lao PDR | 387% |
| Thailand | 312% |
| Malaysia | 302% |
| Indonesia | 260% |
| China | 257% |
| Vietnam | 248% |
| Cambodia | 195% |
| Regional Total | 279% |
Park superintendents and park rangers are critical to the management and protection of PAs. They are the personnel who have direct access to the PAs and who protect them from on the ground by reporting illegal poaching, illegal mining and illegal logging. 
They are also the ones who manage the number of tourists in the area and maintain trails for mountaineers, bird watchers and other visitors.
Castillo found that the Philippines is among those that spend the least on conservation per hectare of a PA. (READ: 5 ways to improve how we manage our parks)
The country spends $0.93 per hectare. The lowest spender is Cambodia with conservation expenses at $0.37. The ASEAN country that spends the most on conservation per hectare is Vietnam, shelling out $13.44 per hectare.
The average spending per hectare among ASEAN – $5.29 – is much lower than how much developed countries like the US spend, $28.1 per hectare, according to an earlier study.
Castillo's team also looked at how much fees generated by the PAs – entrance fees, mountaineering fees, payment for clean water – are collected and used to enhance the management of the PAs.
The results are telling. The countries with a high percentage of collection and usage of these fees are also the countries with the smallest fund and staffing problems.
Cambodia and Vietnam, which use 76% of their PA fees for conservation, are the countries that also have the most staff and most amount of money devoted to conservation per hectare, respectively.
But in general, ASEAN protected area managers are not responsive to pressures which threaten their PAs, found the study.
"If the roads, visitors and trails increase, they should also increase their number of enforcement staff, facilities to conduct protection services. Apparently it's not going on," Castillo told Rappler. 
The biggest reason for this inconsistency, he said, is budget constraints. Most governments, especially in the developing ASEAN nations, would rather spend on other programs.
More investments in ecotourism
Conservation officials did not dispute the results but said the study was not able to capture recent progress made in improving conservation in the Philippines.
For instance, conservation agency Biodiversity Management Bureau (BMB) now has more funds than it ever had. 
For 2015, it was given a budget of P1.2 billion, the first time it hit the 1 billion mark. Three years ago, its budget was only around P600 million, BMB Director Theresa Mundita Lim told Rappler.
Her agency knows all too well the deficiencies in funding and staff. In fact, only 13 of the country's 240 PAs have permanent park superintendents. The rest have only detailed staff, or in some cases, do not have any at all.
Because of these gaps, many PAs deteriorate from illegal logging, illegal mining, illegal poaching and illegal conversion of forest lands into agricultural lands or subdivisions.
It's hard to justify a bigger conservation budget when talking to budget officials.
Most consider conservation as a "black hole" for money since it does not appear to make returns, said Lim.
"But they should see it as investments because the PAs can soon make a profit themselves. National government just needs to make the initial investment of capacity building and start-up facilities. We can see the potential of a PA for income-generation."
That's why a large chunk of the BMB this year will go to ecotourism development in the PAs as a way to spur economic growth in those areas.
Funds will go to the construction of visitor centers, view decks, comfort rooms and better trails.
The Northern Negros National Park is one of those who benefited from this new funding direction.
Its park superintendent Andres Untal said it got P8 million from the BMB for the construction of a visitor's center. This budget is much larger than what it got last year, less than a million pesos.
But the park is still understaffed, with only 6 rangers in charge of protecting all of its 80,000 hectares. 
The same problem is confronting Mt Kanlaon Natural Park superintendent Cecil Cañada. The national government also paid for the construction of a visitor's center.
"We have the building but we don't have personnel to maintain the building, to guard the station, to collect fees. We tried to request again for a supplemental budget for staff," he told Rappler. 
The biodiversity summit was held on March 3 to coincide with World Wildlife Day. – Rappler.com