Southeast Asian leaders are set to confront glaring threats and issues during a summit at the tropical getaway resort of Labuan Bajo
LABUAN BAJO, Indonesia – Southeast Asian leaders are convening in an Indonesian fishing town which serves as a gateway for exciting tropical tourist destinations, including a glistening pink beach and an island of beastly Komodo dragons.
The tropical town of Labuan Bajo is the backdrop for the 32nd Association of Southeast Asian Nations (ASEAN) Summit, where 10 member-states face layered threats: entangled interests in the South China Sea, navigating escalating tension between China and the United States, a civil war in Myanmar, an elaborate cryptocurrency human trafficking network, and economic growth potentials stunted by all these challenges.
The complex gridlocks both test and highlight Indonesia's role in this $3-trillion regional bloc: a key power broker ready to make bigger moves.
The summit is the second leaders' gathering of its kind that Indonesia has hosted in less than a year. In November 2022, Bali was host to the Group of Twenty (G20) Summit, the first in-person gathering of the world's largest economies.
International policy expert Dinna Prapto Raharja, former Indonesian representative to the ASEAN Intergovernmental Commission on Human Rights, in a piece for Heinrich Böll Foundation, said the summit's theme "suggests that Indonesia is confident in leading dialogues and actions on economic growth as much as it is on political and security issues."
The G20 meet in Bali, for instance, was host to key discussions both during the summit proper and its sidelines. In its Leaders' Declaration, the group condemned Russia's war on Ukraine while also still making commitments to global health, sustainable energy, and digital transformation – topics which Indonesia had prioritized in the agenda.
At that Bali summit, too, US President Joe Biden met with Chinese President Xi Jinping. Bali is also where North Atlantic Treaty Organization and G7 members met.
Indonesia certainly hopes to play that unifying role yet again, as the region pushes itself as an "epicentrum of growth."
Collectively, the 10 member-states of ASEAN are the third largest economy in Asia and seventh largest in the world. With a population of over 630 million – over 65% of whom are below the age of 35 – it is a region with young, dynamic labor that drives economic growth by consumption.
At summits like ASEAN, it's the host who sets the agenda. It can skip topics altogether, or impose on members a discussion on key issues. Yet it cannot impose on its fellow ASEAN members, with consensus being a main tenet of the regional bloc. If one member opposes a statement or move, then it is shot down.
This is both a boon and bane for ASEAN. Consensus is said to be why the bloc remains intact but it is also seen as a reason why the bloc is toothless, even in the most dire of situations.
Discussions on Myanmar during the November 2022 summit in Cambodia, for instance, were "contentious," with senior officials believing there would be an impasse over key points – if junta-ruled Myanmar could stay in bloc or how the bloc would engage Myanmar. In the end, ASEAN decided to continue engaging Myanmar but not the junta, while reminding it to stick to the "Five-Point Consensus."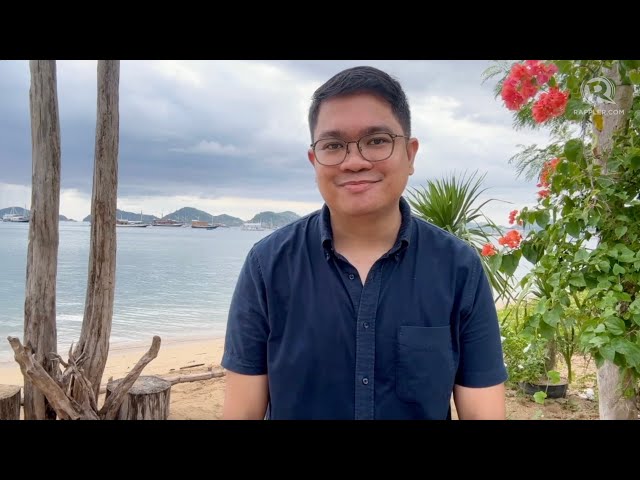 'Most complicated' geopolitics
Indonesia will have its work cut out for it in the 42nd summit, because the region it's pushing as a center for global economic growth is also at the center of geopolitical tensions affecting the world.
Philippine President Ferdinand Marcos Jr., in a recent bilateral meeting with Biden, said the region may have "the most complicated geopolitical situation in the world right now." He was not exaggerating.
On top of the Myanmar crisis, there is Russia's war on Ukraine and China's aggressions against Taiwan and the South China Sea to think about.
"ASEAN countries are currently fractured on big issues, like the South China Sea and Myanmar. Each ASEAN member-state has different position, perspectives and interests on the matter," wrote Muhammad Rifqi Daneswara, research fellow at the Indonesian Institute of Advanced International Studies, in a piece for The Conversation.
The China question
Several ASEAN members – Brunei, Indonesia, Malaysia, the Philippines, Taiwan, and Vietnam – have overlapping claims in the resource-rich body of water, which China has claimed practically in its entirety.
Untangling the maritime dispute is complicated at best, as China is a huge trading partner and source of investments for ASEAN and its members.
China is ASEAN's top trading partner, accounting for 18% of the bloc's total trade. Meanwhile, foreign direct investment (FDI) flows from China to member states accounts for 5.7% of total FDI flows to the region and makes China the fourth largest source of FDI among dialogue partners.
Indonesia has promised to "intensify" discussions between China and the bloc to finalize a code of conduct for the South China Sea. Talks to create the code officially began more than two decades ago, in 2002.
Pressure to finally come up with the code comes as China's aggressive moves in the waters – including in areas part of the Philippines' exclusive economic zone – intensify.
Manila, for instance, has become more vocal about China's provocations. Marcos also agreed to opening Philippine military bases to American troops, although he has insisted that they would not be used for military offensives.
ASEAN neighbor Taiwan is also becoming a flashpoint for regional tensions and the growing competition between Washington and Beijing.
Ukraine, Russia
In February 2022, ASEAN foreign ministers said they are "deeply concerned over the evolving situation and armed hostilities in Ukraine," and they believe that "there is still room for a peaceful dialogue to prevent the situation from getting out of control." The bloc did not condemn Russia, which launched the attack.
"While expressing concern over Russia's war on Ukraine, ASEAN members that rely on Russian weapons have refrained from an outright condemnation of [Russian President Vladimir] Putin," Voice of America said in a November 2022 report.
Months later, during the Phnom Penh-hosted November 2022 summit, Ukraine signed the Instrument of Accession to the Treaty on Amity and Cooperation in Southeast Asia. Essentially, it was the first step in Ukraine officially engaging the bloc on a diplomatic level.
Economic growth and fractures
ASEAN's economy is projected to grow by 4.7% in 2023, well above the global average of 2.7%, as member states integrate economies.
But despite the stellar growth prospects, more and more people fall below the poverty line. At the height of the pandemic or in 2020, extreme poverty or those who live on less than $2 per day rose by 5.4 million. Some 4.7 million more fell below the extreme poverty line despite economic recovery, according to the Asian Development Bank. This means that while the region is growing, it continues to be fragile due to inequality.
Economists and policy makers are also on the lookout of how successful the Regional Comprehensive Economic Partnership or RCEP – the world's largest trade pact – will be implemented or if it will further widen imbalances in trade and production.
ASEAN bloc
Indonesia's push to be the "epicentrum of growth" is also hinged on ASEAN centrality of "a regional architecture based on a framework that supports and strengthens each other, with ASEAN as the main driving force." That means, in so many words, that ASEAN members, while sticking close to the idea of non-interference, should also stick together "to overcome common challenges and engage with external powers."
"Indonesia needs to reaffirm the concept of ASEAN's centrality so that it is not threatened by the interests and competition of major countries in the region," reads an op-ed from Indonesia's communications ministry.
The competition it's referring to, of course, is that between the US and China, foremost.
The Indo-Pacific is a major area of focus for the United States, especially because of its competition with China. – Rappler.com