Protesters come out to demonstrate against the postponement of elections in Hong Kong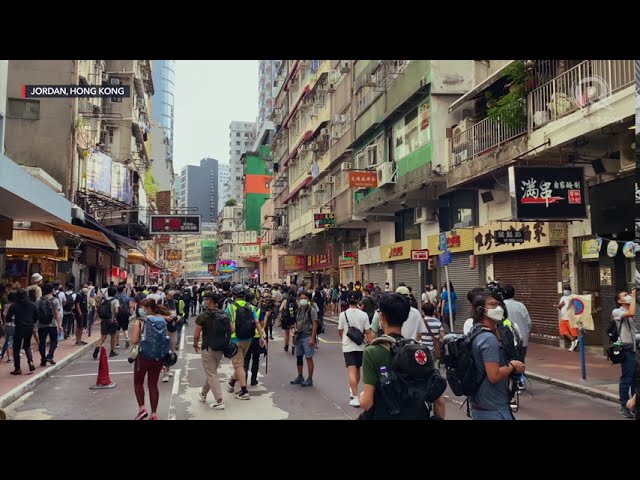 Unauthorized street demonstrations took place on Sunday, September 6, in Hong Kong, as crowds protested against the postponement of the legislative elections.
The Hong Kong government had delayed the elections due to a rise in coronavirus cases, citing large gatherings of people voting risked more infections.
Hong Kong police were already on standby, ready to disperse gatherings for what they say are social distancing law violations, but protesters continued to gather and chant pro-democracy slogans, as police cordoned off streets in the district of Jordan.
Tommy Walker reports. – Rappler.com
Tommy Walker is a freelance travel journalist and correspondent. He has reported on events and stories relating to North Korea, Colombia, Venezuela, France, and Russia. He is based in Hong Kong.