This is AI generated summarization, which may have errors. For context, always refer to the full article.
(UPDATED) After the historic triggering of divorce proceedings, Brussels and London face months of monumentally difficult negotiations over outstanding bills, immigration and future trade ties
LONDON, United Kingdom (5th UPDATE) – Britain launched the historic process of leaving the EU on Wednesday, March 29, saying there was "no turning back", but its European partners were quick to warn of the difficult path ahead.
Nine months after the stunning vote for Brexit, Prime Minister Theresa May gave EU President Donald Tusk formal notification of Britain's intention to withdraw from the 28-nation bloc.
The unprecedented move, just days after the EU celebrated its 60th birthday, leaves Britain deeply divided and has thrown a question mark over the future of the alliance.
"This is an historic moment from which there can be no turning back," May told MPs, to cheers from members of her ruling Conservative party.
British ambassador Tim Barrow delivered the letter to Tusk triggering Article 50 of the EU's Lisbon Treaty, starting the two-year countdown to Brexit.
"We already miss you," Tusk said in Brussels.
But French President Francois Hollande struck a tough tone, warning that Brexit would be "economically painful" for Britain, the first country to leave the alliance.
German Chancellor Angela Merkel also rebuffed May's call for negotiations on Britain's withdrawal to run alongside talks on a future trade agreement.
Britain intends to leave Europe's single market in order to control migration, but is hopeful a new trade deal can be struck before it leaves the EU by the latest at midnight on March 29, 2019.
Merkel said however that the divorce must come first – including tough talks on Britain's financial contributions, as well as immigration.
"Only when this question is dealt with, can we, hopefully soon after, begin talking about our future relationship," she said in Berlin.
The EU, which was forged from the ashes of World War II, is determined the Brexit deal will not encourage other countries to follow Britain out of the door.
May's 6-page letter struck a conciliatory tone and called for a "deep and special partnership" with the bloc, which Britain joined in 1973.
But some commentators saw a threat in her emphasis on the importance of Britain's security ties.
She warned that failure to reach a new trade agreement would mean "cooperation in the fight against crime and terrorism would be weakened".
'Damage control'
Tusk is expected to issue draft guidelines for the negotiations on Friday, March 31, but the leaders of the other 27 EU nations will not meet until April 29 to confirm their joint approach.
The bloc's priority is to maintain unity as it faces the departure of one of its largest members, against a backdrop of crises involving migration, terrorism and the rise of populism.
A spokesman for US President Donald Trump, who has described the Brexit vote as "smart", said: "We want the UK to remain a strong leader in Europe."
But May is battling to keep her divided nation together.
The Brexit vote was only won by a narrow 52-48 margin and Scotland's nationalist government is now calling for a fresh referendum on independence.
May has said "now is not the time", even if Scotland – and Northern Ireland – voted overwhelmingly to stay in the EU, but were outvoted by England and Wales.
In Edinburgh, 44-year-old computer consultant Mark Murphy said he had voted for Scotland to stay a part of Britain in a 2014 referendum but might now change his mind.
Brexit was "probably the daftest thing we've done as a nation for my entire life", he said.
'Implementation periods'
As with many divorces, negotiations with the EU could rapidly turn nasty over money.
The priority for Brussels is settling Britain's outstanding bills, estimated at between 55 and 60 billion euros ($59-65 billion) – an early battle that could set the tone for the rest of the talks.
Both sides are also keen to see a reduction in tensions in Northern Ireland, which will have the UK's only hard border with the EU.
Many business leaders are deeply concerned about May's decision to leave Europe's single market, a free trade area of 500 million people that represents Britain's largest trading partner.
The Brexit vote sent the pound plunging and there are fears of what will happen if negotiations end without a new trade agreement in place.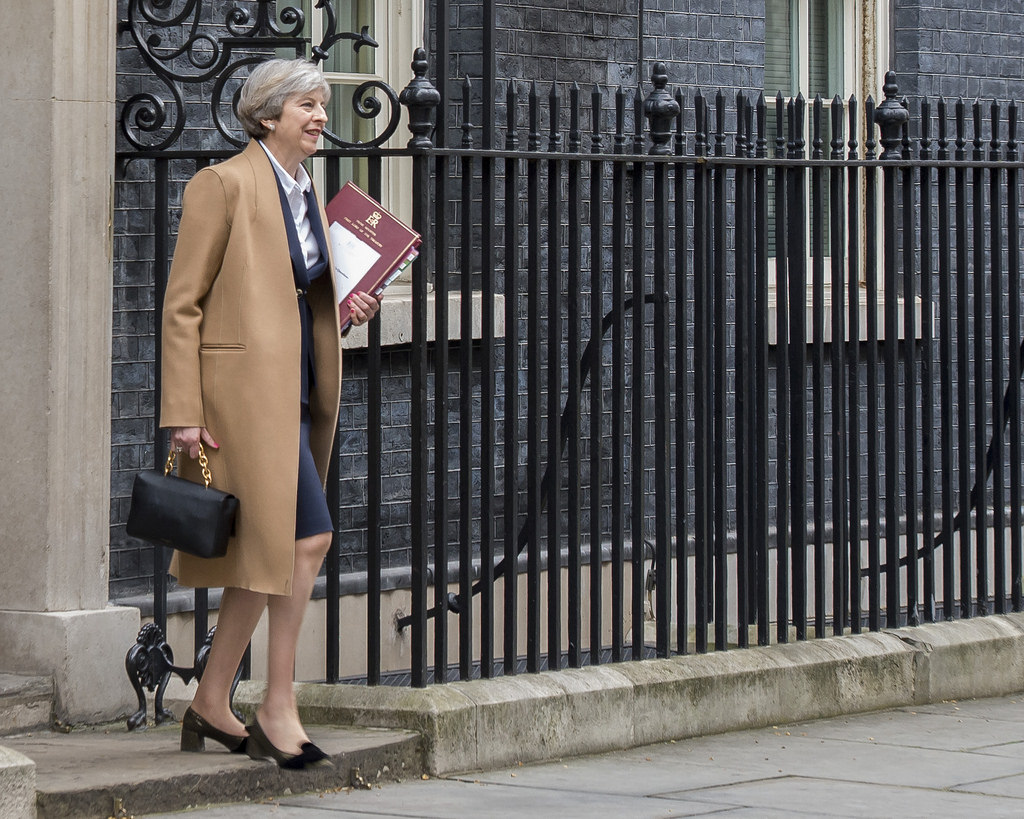 The European Parliament's chief negotiator, Guy Verhofstadt, said any transitional deal to work out the details of a trade agreement should be limited.
"We propose 3 years," he said.
'Dream come true'
Both sides have said they want an early agreement over the post-Brexit status of more than 3 million European nationals living in Britain.
May has said this will be conditional on a deal for the status of one million British expats in the EU.
Nicolas Hatton, a Frenchman with a British wife who leads a grassroots campaign for EU expatriates, said he wanted a deal "so that we can get on with our lives".
Tens of thousands marched through London on Saturday, March 25, demanding Britain stay in the EU, with one banner urging politicians to "stop this madness".
But others were elated that Brexit was finally under way. 
In Sunderland, a bastion of Brexit support in northeast England, former miner Tom Curras said: "I don't believe that we should be dominated by other countries."
Nigel Farage, the founder of the anti-immigration UK Independence Party (UKIP) and a key player in the Brexit campaign, celebrated in a pub near parliament.
"Today's the day for me after 25 years of campaigning that the impossible dream came true," he said – before a passerby heckled him as "a disgrace". – Rappler.com