This is AI generated summarization, which may have errors. For context, always refer to the full article.
In an aim to boost growth, jobs and innovation, the German Chancellor introduces new social justice policies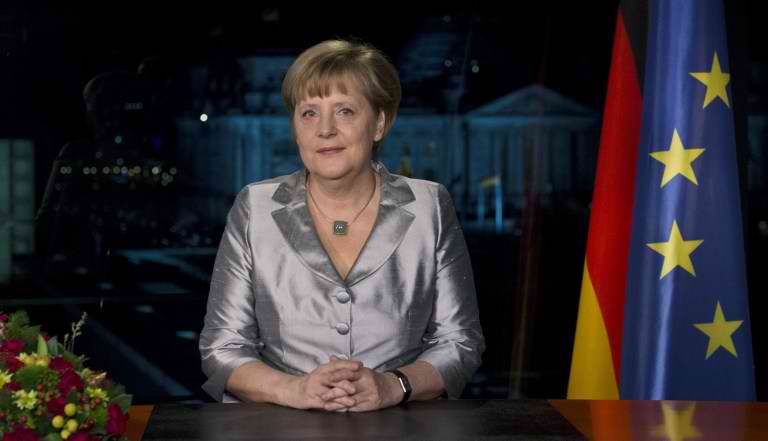 BERLIN, Germany – German's conservative Chancellor Angela Merkel defended Wednesday, January 29, the social justice policies of her new left-right coalition government, including higher pension outlays and a national minimum wage.
Both measures, core policies of her month-old coalition with the Social Democrats, have been criticized by the business community as costly and detrimental to Europe's biggest economy.
Merkel laid out her vision of Germany's "social market economy" that aims to boost growth, jobs and innovation while assuring social welfare and greater equality, in an hour-long speech to parliament.
"The humanity of a society is reflected in how it deals with the weak … when they are old and when they are sick," she said.
Pledging to put "the people at the centre", she also vowed to push on with the energy transition from coal and nuclear toward renewable power, a "Herculean task" that would become an "export hit".
It was the first Bundestag speech that Merkel, in power for eight years, gave seated, having suffered a fractured pelvis during a Christmas skiing holiday which still forces her to use crutches.
Her cabinet earlier approved welfare reforms, including lowering the retirement age to 63 for workers who have paid into the pension system for 45 years, despite long-term plans to raise the age to 67.
The move has been criticized by the business community. The president of employers' federation BDA, Ingo Kramer, said it "creates an imbalance to the detriment of younger generations".
The Frankfurter Allgemeine Zeitung daily said the "grand coalition" government in the rapidly-ageing country "caters mainly to the elderly because voters are getting older".
The pension reforms were also attacked by Merkel's predecessor, former Social Democratic chancellor Gerhard Schroeder, who drove through tough labor and welfare reforms credited with reviving the economy.
In a new book quoted by Bild newspaper, Schroeder charges that the generous reforms sent "an absolutely wrong message" to other European states of whom Germany has demanded tough structural reforms. – Rappler.com