'The Reckoning Project: Ukraine Testifies' interviews survivors of the airstrike on Chernihiv to piece together the events of their lives before and after the March 3, 2022 attack. Their interviews tell the story behind the tragic day. 
Edited by
Nataliya Gumenyuk and Sabra Ayres, The Reckoning Project
On March 3, 2022, a series of Russian aerial attacks on Chernihiv, a northeastern Ukrainian city near the Russia and Belarus borders, marked one of the first massive airstrikes since the start of the Kremlin's full-scale war on February 24, 2022. The airstrike hit a residential neighborhood in the city, killing at least 47 civilians and leaving more than 100 homeless.
One bomb hit a 14-story high-rise, another hit a cardiology center, and yet another landed between two nine-story buildings. For dozens of those who lost their homes, it was the second time in their lives they had been displaced by a disaster. The high-rise apartment blocks on Chornovola housed many former residents of Prypiat, the Soviet-built city for thousands of Chornobyl Nuclear Power Plant workers before a fateful nuclear accident forced them to relocate in 1986.
Human Rights Watch investigated the aftermath of the attack and found no legitimate military objects were near the site at the time of the strike, making the Russian attack a possible war crime, according to their experts. Amnesty International's investigators determined that at least eight unguided aerial bombs rained down on the area on March 3.
After the attack, Chernihiv became an early focal point of the war. The massive strike on the residential area of a regional capital opened the world's eyes to the fact that Russian troops were willing and capable of conducting indiscriminate bombings of civilian infrastructure in Ukraine. Since October 2022, Russia has used massive missile and Iranian-made "kamikaze" drone attacks to target Ukraine's civilian infrastructure, such as power stations.
Since then, the list of massive attacks by aerial bombing or multiple missile strikes in major Ukrainian cities has grown: Dnipro, Kramatorsk, Kremenchuk, Vinnytsya, Serhiivka, and many others.
In many of these attacks, Russia seemingly targeted civilian areas with missiles both guided and in the case of Chernihiv, unguided. In some cases, such as the strikes on a shopping mall in Kremenchuk and a residential complex in Dnipro, the Kremlin used Kh-22 missiles designed to destroy aircraft carriers.
"The Reckoning Project: Ukraine Testifies" interviewed survivors of the airstrike on Chernihiv to piece together the events of their lives before and after the March 3 attack. Their interviews tell the story behind the tragic day.
The Reckoning Project, a project of Ukrainian and international journalists, researchers, analysts, and lawyers collecting evidence of war crimes in Ukraine.
The team which consists of 15 reporters, records in-depth testimonies of direct witnesses, which are later analyzed, verified, and may be used for the media content and litigation.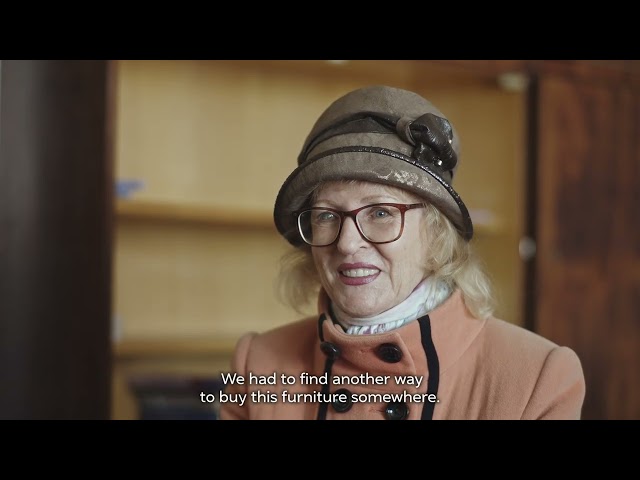 NOON, MARCH 3
Within a week of Russia's full-scale invasion of Ukraine, Chernihiv residents had adapted to a unique set of wartime survival skills. Air raid sirens had become a daily occurrence, and many took shelter in basements overnight. Frequent shelling on the outskirts of the city was audible in the center, keeping everyone slightly on edge.
Still, Chernihiv went about its daily life, shopping, picking up fresh loaves of bread each and going to the pharmacy when needed.
Since the Ukrainian military had kept the Russian troops out of the city, many Chernihiv residents believed that distant fighting would be the extent of the war for them, and they felt strong in their endurance and adaptability to wartime hardships.
Their sense of distance from the war changed on March 3.
Chernihiv is a city of 300,000 people in the north of Ukraine, close to the borders of Russia and Belarus. A direct highway from Chernihiv will get you to Kyiv, Ukraine's capital, in less than two hours.
The city's proximity to Kyiv put it directly in the path of Russian forces, whose initial aim was to sack the capital and overthrow the Ukrainian government. By the evening of the first day of the war, Russian troops were just 10 kilometers from Chernihiv.
On the morning of March 3, Russia intensified its fight for Chernihiv by launching a massive aerial attack on the city.
At the time of the air raid that day, just after noon, Chernihiv residents were out and about the center, searching for water, food, and medicine where they could find it.
The city's residents heard explosions as the Russian military jets bombed an oil depot outside the city center.
The second Russian plane appeared in the sky over Chernihiv and made one circle over the city, and then another. As it neared a residential area in the city center, it dropped its bombs. A dashboard camera of a car that was driving nearby at the time recorded the missiles' white streaks in the sky as they made their descent into the residential neighborhood.
The next bomb hit a school that was being used as a humanitarian center.
Chernihiv's architecture is a mix of both old and new buildings. In the center, centuries-old churches and buildings reveal the city's historical significance. On the outskirts, high-rise apartment blocks dominated, build in the 1970s and 1980s after many of the city's single-story homes were gradually demolished.
The air-to-surface strikes on March 3 hit one of the newer buildings on Chornovola Street which had been hastily built after the 1986 Chornobyl nuclear disaster. At the time, the Soviet government needed to quickly house thousands of people evacuated from the region near the power plant. Chernihiv became a haven for the victims.
The families who lived in the building didn't buy their apartments. They received them through Soviet-era housing queues. The apartments consequently became property left to children and grandchildren. Many people lost something when the Soviet Union fell apart, but the one thing they held onto was apartments like these, with their small kitchens and cramped bathrooms. Soviet housing is a commonality shared among most Ukrainians. It may be small and uncomfortable, but it is housing, nonetheless. A home to call their own.
Next to the Chornovola Street housing block was a pharmacy, hospital, several half-empty shops, and an improvised roadblock at the intersection made of tires and sandbags. The local self-defense had erected it at the start of the war to control the flow of people and looters. There were hundreds of such posts around the city. But there were no military facilities or military equipment.
The noon airstrike hit a 14-story high-rise, a cardiology center, and the space between two nine-story buildings. Six bombs killed 57 civilians and destroyed the homes of hundreds.
IMPACT
Psychologist Maryna
In the first week of the war, Maryna Yeshchenko, a psychologist with 10 years of experience, didn't hide in the basement of the building where she lived with her daughter and her seven-year-old grandson. Instead, when there was an air raid alert, Maryna and her family would tuck themselves behind two walls and a sofa in her apartment. She felt safe there but recognized that her daughter and grandson had significantly more fear.
She had trained to work with people's fears, and she worked hard with her grandson to help him understand his fears and cope with them.
At 10 am on March 3, before the bombing started, Maryna went to the store. She stood in line for 40 minutes and bought coffee, tea, lots of chocolates, a small amount of whatever grains were left, the last two packets of sour cream, and a large package of detergent. There might not be any detergent tomorrow, she recalled thinking. The shop was already out of many things; there was no meat, no dairy. The only thing it was full of was people. They weren't scared away by the explosions or the sirens, and their numbers outside the shops grew.
Later, as Maryna stood in line at the pharmacy, the air raid sirens went off. People tensed up, but they didn't disperse.
"Well, if we're standing here then the emergency isn't that great, the shelling not that bad," she said out loud, making light of the situation. During the first week of the full-scale war, social norms changed. Strangers shared the utterly new experience of living in basements and how to secure apartment windows from blowing out completely in case of shelling.
After shopping, Maryna went home for lunch. There was still an active air raid alert on, but she wasn't that afraid. Her building would be protected by the surrounding buildings, she thought. Besides, why would the Russians shoot at the city center?
Suddenly her daughter became nervous. She heard a roar.
"Mom, come here! Quickly!" her daughter shouted.
Most of the time when there was an air raid alert, Maryna would go into the corridor, while her daughter and grandson sat behind the two walls and the sofa. But this time, conscious of frightening her worried grandson, Maryna joined them behind the sofa.
Seconds later, a bomb fell right outside one of their rooms, just 10 meters from them.
Nadia and Sashko, and the parents
Sashko Hrytsyk had a nervous feeling that morning on March 3.
Sashko and his wife, Nadia, didn't have a bomb shelter in their building, so they and their teenage son moved to Nadia's parent's house, where there was a basement where they could shelter during air raid alerts.
But Sashko was worried about his own parents, whom he couldn't persuade to leave the city center to stay with them with Nadia's family. His father, Vasyl, categorically did not want to leave, and his mother, Kateryna, wasn't going to leave her husband on his own.
Kateryna and Vasyl were simple people. They had worked in construction. They had been part of a crew that built the high-rise apartments on Chornovola Street constructed to house the Chornoble evacuees back in the late 1980s.
Kateryna was a kind and gentle woman, and Nadia loved her as if she were her own mother. Kateryna couldn't imagine life without her family, a small plot of land, and visits to the theater. The whole family often went to performances together, and they knew the lines of the local repertoire by heart.
Vasyl, Nadia's father-in-law, was an emotionally stingy man. He was born during WWII and having lost his father, was left alone to raise his sisters. They had one pair of boots for the whole family. That was what his childhood was like. He remained thrifty for the rest of his life.
At the beginning of the war the couple agreed that in case of an attack, Kateryna would hide in the bathtub. As soon as the air raid alert came on the TV, she would go to the bathroom and there, she would sleep.
Still, Sashko worried and constantly called his parents to make sure they were alright.
Sashko and Nadia started volunteering and delivering bread in those first days of the war. The day before the airstrike, they had brought his parents a loaf and hugged them tightly.
On March 3, the younger couple had just gotten home when the plane flew overhead. Nadia had seen the plane slowly fly away from the city as if it was no threat. Neither of them heard the explosion.
Then Sashko's phone rang. It was his parents' neighbor, informing him that something had happened to his parents' building.
The couple drove to his parents' building using the shortcut through the forest, where people had been burying people because the local cemetery was being shelled. The black smoke from their neighborhood could be seen a kilometer away. Nadia prayed that it wasn't "their building."
She tried to call them as they sped toward the building. Her in-laws' phone was out of service.
The Chornobyl liquidator's widow Halyna
Halyna, 62, fell asleep on the sofa reading a book at noon on March 3. The pensioner had woken up before dawn, fixed her hair and makeup, and gotten dressed. War or no war, Halyna always has to look good.
It's a habit she picked up in the orphanage. The few clothes the children were given were meant to last for years, so they took care of them, mending them when needed to keep them looking decent. With the first money she earned, Halyna more than anything wanted to buy a nice skirt, dress, or sandals. But instead, she had to buy herself a warm comforter.
Even in retirement, Halyna wouldn't open the door unless she was put together. "I can't go out looking like this," she would say. The neighbors would hear her scolding her late husband. "Why did you go out for a smoke looking like some young punk?" she'd say. She hated it when he went out wearing track pants or a wrinkled shirt.
The morning of the bombing, Halyna didn't hear a single sound. Not the sirens nor the explosion less than a meter from her, right outside her window.
Handyman Denys and homemaker Olya
Before the war, Denys did odd construction jobs. In March, his days looked like this: He spent half the day searching for bread, and the other half searching for water. Nobody was building new homes, so Denys wasn't in much demand.
Denys drank, and sometimes he drank too much, so some neighbors didn't look at him too kindly. They didn't consider him a very reliable man. He lived with his father, a former Soviet military man, in a building that was built in 1986 for the military who were evacuated from Prypiat.
His mother was Ukrainian, while his father was Russian. Denys was born in Russia, but his father did his military service in Chernihiv and that's how he ended up here.
Denys was a professional butcher and for several years, worked at the Chernihiv meat processing plant. The plant closed during the 2008 economic crisis, and Denys had to learn a new trade.
He became a welder and worked at several dachas and estates of politicians. He once worked in the village of Leonid Kuchma, the second president of Ukraine, and a building belonging to pro-Russian politician Viktor Medvedchuk, considered to be Russian President Vladimir Putin's closest ally in Ukraine.
Ultimately, Denys settled in Chernihiv and did odd jobs. For several years he erected monuments at the cemetery, the kind of work that often gets brings alcohol in lieu of gratuity.
At noon, Denys went out to get bread. Outside the store, he saw his neighbor Olya.
Earlier that morning, Olya had gone upstairs to her apartment after spending the night in her building's basement. She asked her husband to put the kettle on while she ran to get food for their cat. A neighbor told her in the basement that he was on a bench nearby. "I'll be quick," Olya said, as she closed the door.
When Olya saw Denys on the way to the store, she called out to him. They went around the corner from the pharmacy to chat. Olya got a phone call. Just then Denys heard a roar.
"Olya, come here!" he shouted
Olya waved her hand to show that she was talking on the phone. But she also looked up. It was a plane. Denys barely managed to jump up and push her onto the grass.
15 MINUTES LATER
Psychologist Maryna
Maryna touched the children to check that they were okay. She looked around and saw that the apartment was destroyed. Debris from one room had been blown across the corridor into another room.
The room on the other side of the wall from where they were hiding was gone. The outer wall was blown out, and the window frame bent. The furniture was blown apart and pieces of it had flown into the corridor along with bricks and glass.
Maryna heard people running down the stairs, screaming and crying. A child's voice was calling for its mother. Someone was yelling "Get out! Run!"
Maryna's daughter tried to push the door open, but it wouldn't budge. They could hear moaning under the door. Someone was stuck under their door. Her daughter, quiet by nature, shouted at the top of her lungs, "Help! There's a woman under here!"
On the other side of the door, someone started to dig through piles of rock.
When the door opened, Maryna saw their neighbor, Halya. A stranger was sitting next to her repeating "It's okay. The ambulance will be here soon." The woman just nodded. She was covered in cuts, blood and dust.
Maryna is the same age as Prypiat, the city built for the Chornobyl Nuclear Power Plant workers. She was 15 years old when the reactor exploded and the town was evacuated.
Her mother worked in the construction department, and her father was in the military unit. Maryna grew up on the construction sites of a new, ideal, model Soviet city. As a child, she remembers the Prypiat being bright, almost white.
Everyone worked either at the power station or to support it, and everyone knew everyone else. People on the street said hello, nodded, and waved. After school, Maryna would open the apartment with the keys left under the doormat.
Her parents' apartment was located on the edge of the city, with a view of the way to the horizon. After school, Maryna would lie in her parents' bed and stare at the clouds.
Maryna learned to swim in the now-abandoned, rusty swimming pool that tour groups to Chornobyl today love to visit. Every spring she would escape to the Prypiat River and in the autumn, she and her father would pick mushrooms in the forest.
The reactor exploded while 15-year-old Maryna was sleeping. That evening, her parents had gone to her grandmother's house in the village. The next morning, on April 26, 1986, Maryna went to school as usual. The teacher carefully said that they were closing the windows because there was an accident at the station. It was a hot day, and she could see younger children playing in the sand with their mothers through the window. She remembers today being angry that she had to sit in the stuffy room indoors.
After school, the children didn't go home to shut the windows tightly and stay inside. Instead, they climbed out onto the shared balcony of the new 16-story building to gaze at the burning reactor. Maryna enjoyed watching the smoke illuminated by the fire at night. Vehicles drove around the city pouring foam on the roads. Children watching the process joked to each other that they were shampooing the streets.
Maryna remembers only fragments of the orders that came that day. Take documents and clothes. A three-day evacuation to a tent city. Maryna's parents didn't wait for the buses that were coming via the Kyiv highway. Her father had a car and knew all the trails well from mushroom picking. They left, taking almost nothing with them.
With no possessions, they later found themselves in a three-room apartment on the first floor of a nine-story high-rise in Chernihiv. The building was slowly being built by the military, but in 1986 its construction was sped up to house those who had been evacuated. The nine-story high rise became a building of memories of a former life.
The walls were bare, and it was unbearably cold. Her father was able to go home to Prypiat to take some things under the watchful eye of a man with a dosimeter, who would place it over items and shake his head in denial. Thirty-five years ago the family brought nothing to their new home but bedding and some clothes that had been protected from the radiation by the closet doors, and her grandmother's white sewing machine.
Nadia
Twenty-five minutes after impact, Nadia and her husband were already standing at the crater by the building. The fires on the top floors were being extinguished.
Half of the second entrance, where the in-laws lived, had collapsed from the ninth story down to the basement. Nadia saw severed limbs among the debris. Rescuers were bringing out people that Nadia knew well. She and her husband had moved into this building 14 years ago before their son was born.
They waited as rescue workers helped more people out of the building. Someone said a short, old woman had been taken out. Her mother-in-law, Kateryna, was also short. Nadia and her husband grasped for this straw of hope. From the street, they could see that only one room of the apartment had collapsed. The kitchen was still intact, and behind it should have been the bathroom where her mother-in-law would hide.
But that woman brought out wasn't her mother-in-law. Her husband's parents were nowhere to be found, neither among the living nor among the dead.
The part of the building on the inner side of the yard hadn't collapsed, and Nadia and her husband tried to climb up to the kitchen of the apartment. His parents' shoes and warm jackets hung in the corridor. In the bathroom, there was a bowl and bucket, as if her mother-in-law was preparing to wash something. The sleeping place that she had arranged earlier wasn't there.
Halyna
Halyna can't remember anything about the moment of the airstrike, so she relied on what her neighbors said.
The blast blew out the window frames, glass, remnants of the walls and bricks, and threw Halyna against the door. Debris fell on top of her, and the impact from the blast pushed her out into the hallway outside her neighbor Maryna's apartment.
She moaned while men and the rescue crew dug her out from under her apartment.
This had been her first real home. When Halyna was two years old, her mother got tuberculosis. Her father returned from military service not to them, but to another woman. Halyna remembers her mother a little. It was the 1960s when she came to the orphanage to say goodbye to her daughter. Her emaciated mother stood on the other side of the fence, her gray face covered in a wet gauze bandage up to her nose.
But Halyna liked living in the orphanage on the Desna River. She had her own bed and friends. The only thing that upset her was that on the holidays, the other girls got sandals and all she got were lousy lace-up shoes.
She was 14, and she hid under the bed because she didn't want to see the man. The teacher climbed under with her and promised that now she'll have a home, a desk and sandals. Halyna agreed to go with the fat, red-haired man, who squeezed her hand tightly.
The man took Halyna to a town in the Chernihiv region with a century-old sugar plant. When her adoptive father led her into the house, it turned out there was no desk and no sandals. There was a stove, a dirty jacket instead of a pillow, and long work at the factory, all the money from which her new father and his wife took for themselves. They didn't even offer her dinner, and most of the time she went to bed hungry.
Halyna ran away twice. The third time she was of legal age and had documents, so she never had to go back.
She married a serviceman, Petro, and followed him to Kamchatka, a Russian peninsula in the east near the Bering Sea that was then part of the Soviet Union. She took with her the comforter she had bought with the first money she earned and 45-ruble shoes that her friend helped her buy when they went to see her future off to the army.
In Kamchatka, she and her husband lived in a wooden shed. Halyna decorated it as best she could to make it cozy. She did the same 15 years later when they came to Chernihiv with two children and couldn't find a place for themselves other than in the basement of a high-rise.
In 1985, they finally got their own apartment, which had been built for the military. But they were just settling in when Chornobyl exploded and her husband went as a liquidator. Halyna believes this is what caused his death 20 years later at the age of 50. For the state, his death meant Halyna was not only a woman who had lost her husband, but she was also a Category 1 widow because her husband had been a part of the Chornobyl cleanup. The status that came with some Soviet-era privileges. Before he died, the couple managed to fix up every corner of their apartment and make it their home. They spent a dozen happy years together with their two daughters and grandsons. Their two grandsons adored their grandfather, and they made toys together and went fishing and hiking. Halyna appreciated her grandchildren more than anything.
Denys and Olya
When Denys stood up after the blast, he didn't immediately realize that he couldn't hear out of one ear. He was shouting. His neighbor, Olya, was lying next to him. Part of her arm was hanging off. The first car that drove by grabbed Olya. Stunned, she didn't immediately understand that she had to go somewhere. She just wanted someone to find her husband.
Olya's husband was from Prypiat. It's not that Olya ever felt like an outsider in the building of evacuees but in the beginning, she acutely felt people's conversations about a life that no longer existed and how they had left behind only the shadows of newly built high rises and the forest surrounding the station in the residents' memories.
Olya was born in Moscow, and because it was listed in her passport as such, she often faced problems at checkpoints and Ukrainian banks. But she wasn't Russian. Her grandmother was an excellent gynecologist in Moscow, so she invited her mother to give birth there. Afterward, in 1980, Olya immediately returned to Chernihiv and got the family nickname "Olympic bag Olya" in honor of the Olympic Games that were held that year in the Soviet Union.
Olya's family came from villages in the Chernihiv region. Her grandfather was injured in the Battle of Stalingrad, but he never talked about it. He built a house in Chernihiv for his family. During the USSR, he worked in the city executive committee as a representative of the nomenklatura. His driver would drive him home for lunch. Olya had a nanny, which was rare in Soviet times. Her mother was a teacher at the history institute.
Her future husband proposed that they move in together a week after they met. That's how Olya ended up living in a building for Prypiat evacuees. They lived together for 13 years, through the death of his mother, his father, who had been a liquidator, his sister, who had died young (they assume because of Chornobyl), and the death of Olya's mother. Together, they had already shared the experience of grief several times over.
After the airstrike, Olya didn't feel any pain and didn't immediately see what happened to her arm. The driver that took Olya to the hospital asked her to talk. She barely could. She wanted to drink, but there was only an empty bottle in the car. In the hospital, someone asked her name through the haze. Then they told her it would hurt.
Once he was confident that Olya had been taken away safely, Denys ran to the building on Chornovola Street. A second later, he saw the crater and collapsed building. If he hadn't met Olya a minute earlier, he would have been standing by that crater. There was a black four-story hole in the building above the store where Denys was going. If Denys and Olya hadn't stood off to the side by the pharmacy, they would have been standing right where the bomb landed.
A woman was sitting amidst the debris of a destroyed apartment on the first floor. Denys tried to reach her, but she refused to climb down. He grabbed the blown-out door and lay it on the debris so that she could slide down it. He ran from floor to floor of the building on Chornovola, breaking down the doors of those who were stuck inside.
Denys didn't know that a bomb also fell by his building. The walls collapsed, so now his apartment had five rooms instead of three. But the kitchen remained intact. Only the windows and gas pipe blew out. His father, who is hard of hearing and didn't hear the explosion, was still trying to heat some potatoes.
RECOVERY
Halyna
Ten days later, the former orphan and now pensioner Halyna opened her eyes and saw a man in a dirty white coat. He asked her how she was feeling.
Great, she replied.
"Then tomorrow we'll remove the stitches. But we don't have any painkillers. Can you handle it?" the doctor asked
"If I have to," she said.
In the hospital, Halyna was very concerned about her hair. To remove the fragments in her head, they had to shave the top, leaving only the hair on the bottom. Today, Halyna always wears a hat to hide the bald spots.
When she came to, Halyna didn't immediately realize who was sitting next to her and holding her hand. He was some man with red hair, like hers. It was one of her grandsons. He came to the hospital after his grandmother, having been seriously injured defending Chernihiv. His body was cut up and he couldn't see out of one eye. Nobody knew where the second grandson was.
He was in a village outside Chernihiv when the war broke out. After learning about the airstrike, he probably jumped on his bike to go to Chernihiv and find his grandmother. They found his body on the highway many weeks later.
Halyna is a polite woman and to her, that meant keeping her emotions to herself.
The first person to see Halyna after the hospital was the building caretaker. She was stunned. "Halyna, you made it! We're so happy!" she rushed to hug her. Halyna felt uncomfortable. The other neighbors greeted her the same way. Denys removed the door to her apartment that was hanging on nails.
Halyna stepped inside. There was nothing there. Pieces of broken cabinets, walls, the bathroom, furniture, bed, books and a huge hole out into the street. Her apartment was the only one you couldn't enter until it was reinforced six months later.
Now Halyna, nicely dressed as always, is throwing her things out the window to clean up her first real home. A piece of a mirror rests on a slab of the brick wall, and whenever someone comes to see her, she immediately fixes her hair. She gets lots of guests.
Several months later, she saw some girls take photos of her ruins. It is not how she wants people to see her flat. This was painful for Halyna, but she's an intelligent woman – it's not worth showing your pain to people like that.
She has moved into a building near her home and every day comes back here, hoping that her house can be rebuilt.
Maryna
Maryna has been living in Slavutych, about an hour's drive from Chernihiv, since the attack.
When she moved to Slavutych, Maryna often said, "I still have an unpacked suitcase from Prypiat over there." "I was able to bring a refrigerator from Prypiat over there." By "there" Maryna means Chernihiv.
She already had to leave her home once, and she doesn't want to do it again. She clears out the debris and tidies up the apartment as best she can. There's no heat and it's as cold as when she and her parents ended up here after Prypiat.
Digging through the wreckage of her apartment, of which there's almost nothing left, Maryna pulls a sewing machine out from under the rubble. Before the war, her family wanted it to become a family heirloom. Now, nobody expected it to be. But, in the room where nothing was left intact, it survived.
Denys and Olya
Olya's neighbor found her husband, and he found Olya in the hospital. His eyes were red and frightened when they let him go inside. Olya cried. She was happy that he was alive.
He visited her every day for the 48 days that she was in the hospital afterward. The city was surrounded by the Russians from March 10 to 31. There was no water, no electricity, and no communication. Her husband prepared food for her at the neighbor's place and walked to her under shelling. Olya crossed herself every time he went back. She wouldn't know if he made it home until the next morning.
They filed down Olya's bone and transplanted skin. Olya is afraid her arm will never move again. She's already learned to cook at home, but she's a cook by vocation, and she'll never be able to return to a professional kitchen.
Nowadays she laughs a lot and ensures that everyone at her entrance gets a hot lunch at 2:30 p.m. She hopes the building will eventually be rebuilt.
When people started leaving the building, Denys stayed behind with his father, without heat, gas, electricity or water. Nobody asked him to, but he found nails and a hammer and repaid folks' doors. Those that could be repaired, he repaired. He watched apartments so that nobody got in, cleaned up the entrance, and brought water and bread to several families who didn't leave. He watched for pipe breaks and kept all the residents informed about the situation in the building. Some people still don't trust him. Some are genuinely touched. But in any case, Denys became the building watchman for the month of the blockade and the months after it.
Some people trusted him with the keys to their apartments, including psychologist Maryna. He didn't take any medicine from her refrigerator without asking, even though she repeatedly told him to take whatever he wanted.
In a building where before people maybe said hello, everyone nowadays knows everyone else and helps out. They spend the night at each other's apartments, cook for those who don't have gas, collect things, pool their money to buy medicine, and at lunchtime laugh by the ruins by the entrance.
Nadia
A retired librarian lived in the apartment above her in-laws. When she lived there, Nadia would always say hello. The woman was around 70 years old and lived with her 50-year-old son. They came home together at noon. Her son hung his jacket on the hanger and went into the living room. The woman stayed to close the door. In that instant, the bomb fell and took her son.
Nadia's in-laws were also in their living room and ended up under rubble that couldn't be cleared because of constant shelling.
They found Kateryna – her husband's mother first, in March. They found his father Vasyl in April after the Russian military had left the Chernihiv region. His body lay under the rubble for 50 days. Their children identified them only by their clothes.
They were buried in the city forest park, together with everyone else who died in February and March, because the city cemetery was constantly being shelled. The authorities reopened an old graveyard that had been closed for half a century, cleared away bushes and trees, and dug long trenches, where people were buried with small wooden crosses and a sign with their name, surname, and date. Or only a surname. Or only a date. That March, the city needed trees and carpenters that could make coffins nonstop. Today, as you walk through the cemetery, you can see which dates were the most deadly. March 3, 57 dead.
Nadia's in-laws were given a spot near the road. There is a small space between their graves, so Nadia feels they weren't buried next to each other, not as a couple.
The war cemetery is a stone's throw from Nadia and her husband's home. A year ago, they bought a home here by the forest and now they can see that war cemetery from their house.
Kateryna was happy when the children bought their home. She said that she would spend the whole summer in their garden and would plant pumpkins in the yard. Now she is always nearby. And Nadia knows one thing for sure – she has to plant those pumpkins. – Rappler.com