After a turbulent struggle for justice, the trial against a former priest charged with sexual abuse of children in his shelter finally starts on February 22 in Timor-Leste. It is the biggest case in the history of the SVD congregation.
Ana was just 8 years old, when she went to live in Topu Honis Shelter Home. Life was perfect and she never imagined the betrayal and harm that would be inflicted upon her.
"It was a dream come true," Ana recalled about how she felt that first day when she arrived at the modest shelter, perched on the slopes of one of the spectacular mountains of Timor-Leste's exclave Oecusse. Her family was poor and worked hard in the fields to have enough food. At Topu Honis she didn't have to worry about her next meal. She had friends, her own space for clothes, time to play and the school was nearby. "But I did not know there also was this awful part," Ana (not her real name as her identity needs to be protected) said in an interview published on the website of the Timorese women's rights organization Fokupers. Soon after her arrival the shelter's staff told her: "You are new, and you get to sleep with the priest."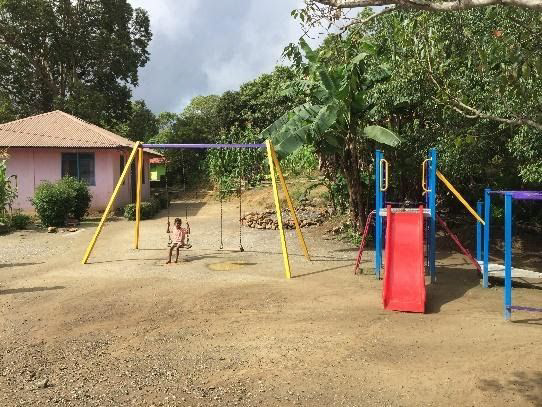 This priest was Richard Daschbach, an American missionary born in 1937 in Pittsburg, USA, and then a member of the congregation Societas Verbi Divini (SVD – Society of the Divine Word). After his ordination in 1964, he left for Indonesia and settled in 1966 in West-Timor.
In 1975, when Indonesia invaded Timor-Leste, the priest crossed the border to live in occupied Oecusse. He established in 1992 the Topu Honis Shelter Home, which means "guide to life, leading by the hand." It was presented as "a safe haven" for orphans, children from extremely poor families, disabled persons, and abused women. Over 600 children and adults were served in its two locations: the young ones in the isolated mountainous hamlet of Kutet, and teenagers in Mahata on the coast.
Daschbach was admired for his charity work. He was an expert on the local culture and language, and a great dancer. Daschbach won esteem in 1999 during the referendum, organized by the United Nations, when Indonesia launched a brutal campaign to scare the Timorese off to vote for independence. When people in Oecusse were chased by blood thirsty pro-Indonesian militia, hundreds of refugees ran to the shelter and were saved. Another rescue operation was, however, wrongly attributed to Daschbach.
After the independence vote, Timor-Leste opened up to the world. Academics, writers, journalists, UN officials, ambassadors, and other visitors came to meet Daschbach. Some foreigners adopted children from the shelter. Timorese politicians, such as current prime minister Taur Matan Ruak and his wife, came to pay their respects. Several foreign donors supported the shelter, among them Australian businessman Tony Hamilton, who donated tens of thousands of dollars over the years. He recalled Topu Honis receiving USD$ 104,000 in donations from different sources in February 2018. "He was a great humanitarian and a great communicator," Hamilton said. "I respected and liked him a lot." Adding with a choked voice, "But I never suspected that he was a pedophile."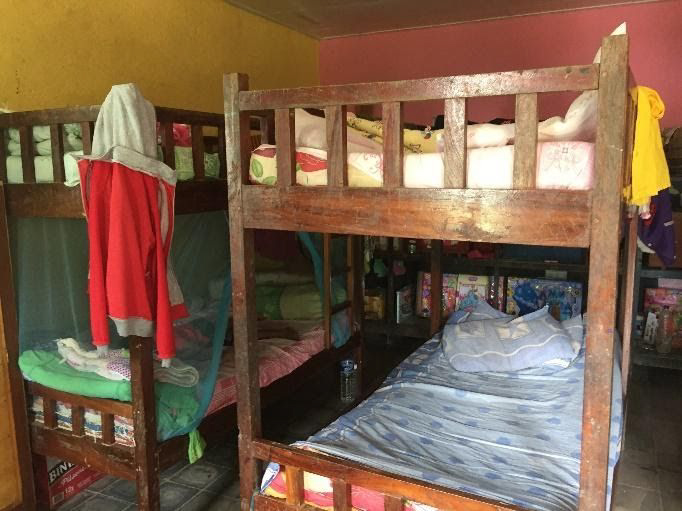 It was the shelter's dark secret that Daschbach sexually abused young girls. "A list with the names of the girls was on his door, so we knew when it was our turn. All the girls had to go. I don't think there were exceptions. It happened every day, during his afternoon naps and the night," Ana said. "He touched us and performed oral sex on us. And we had to do the same back to him. He would place our hands on his body where he wanted, including his private parts. As a small girl, I thought: his thing should not be in my mouth," she said about the oral rape she suffered.
"It was our fear for him, that made us do what he wanted," Ana said. "The most shocking thing was," she said, was that all girls "remained completely silent about it."
I was afraid that he would take my life away, that he had the power to kill me and take me away from this world.
Ana, alleged victim of Richard Daschbach
Daschbach was revered as a "God" by the community. "I felt it was like our duty to do what he wanted," Ana said. She felt powerless, unable to refuse. "I was afraid that if I would say something about it, I would be kicked out from the orphanage." She feared she could not return to her parents. "I was more and more confused and did not know what to do."
Fear
While in many countries scandals about sexual abuse by the Catholic clergy have been revealed during the last decade, Timor-Leste is among the numerous places where complete silence reigned – until the Daschbach case. The Catholic Church is highly respected as it supported the people during the violent occupation by Indonesia (1975-1999), when between 102,800 and 183,300 persons died of hunger, disease, and killings. Some 98% of the population here is Catholic. The church is a powerful institution, receiving state funding. Respect for priests often goes hand in hand with fear.
"Because he is so powerful, our community is also terrified of him," Ana said about Daschbach. "I was afraid that he would take my life away, that he had the power to kill me and take me away from this world."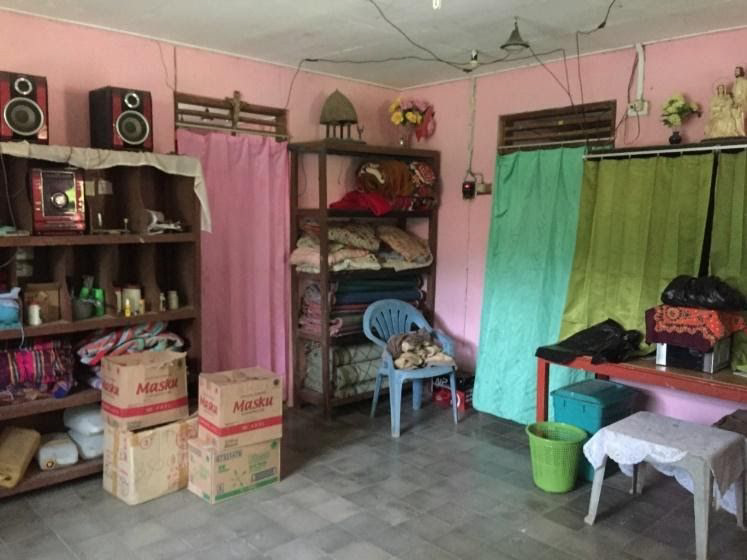 So far there have been public allegations against Daschbach only in Timor-Leste, though it is an open secret that there are other cases. Talking about sexual violence by the clergy is a taboo. Victims are afraid to speak out, fearing not only the clergy, but especially believers who might want to take revenge against those disclosing criminal acts by persons who are considered sacred. Ana said Daschbach should not be regarded as a hero. "He is a very bad person, like a monster who has brainwashed an entire community into worshiping him as if he were God."
Complaint
But in February 2018 the shield started to crack, when a complaint against Daschbach was sent to his congregation. The SVD and the Vatican's Congregation for the Doctrine of the Faith (CDF) launched an investigation. Daschbach was summoned to the SVD's provincial office in Timor-Leste's capital city Dili. There, visitors come to pay their respects. Among them Taur Matan Ruak and his wife who requested the SVD to let Daschbach return. Regional superior Yohanes Gapun recalled their words: "Please let him go back to Oecusse because also he is so old, and let him die in peace there."
Confession
When interrogated by his superiors during a phone conference on March 5, 2018, Daschbach confessed to his crimes, saying: "This is 100% true." Peter Dikos, the SVD's procurator general in Rome who investigates allegations against congregation members, said later in an interview: "It was systematic abuse of girls on a daily basis. It had been going on for years and years." He said: "We never had a case of this scale in our history."
Daschbach also admitted his crimes to the Australian businessman who had been a loyal donor. On April 15, 2018, Hamilton and a co-donor flew to Dili and confronted the missionary the next day. To Hamilton's surprise Daschbach said: "Yes. Everything I am accused of is true. This is who I am. I have always been this way." It shocked Hamilton. "It is the most confrontational situation of my life. It has deeply affected me emotionally," the Australian donor said.
Cries in the SVD
The case caused a crisis within the SVD.
The superiors in Rome warned Father Gapun that he could be removed if he did not show "the required diligence" in dealing with the case. Then, in August 2018 Daschbach quit the SVD and, violating the conditions put on him, returned to Oecusse. Despite the serious allegations, the local SVD clergy voted against dismissing Daschbach from the clerical state. Only after interventions from their superiors in Rome did they change their mind.
On November 6, 2018, the Vatican found Daschbach guilty and defrocked him. He was also dismissed as an SVD member. But instead of informing the people in Timor-Leste, the Catholic Church here decided to stay silent about Daschbach's sexual abuse and covered up. The Timorese authorities did not act. And Daschbach continued to live among the community and its children in a simple house nearby the shelter in Kutet. (To be concluded) – Rappler.com
Tjitske Lingsma is a senior freelance journalist and award-winning author based in The Netherlands. In her work she focuses on justice and human rights. From 1998 on, she visited Timor-Leste to cover the struggle for independence, the referendum, and the birth of a nation. Her book "All Rise" about the International Criminal Court was shortlisted for the Brusseprijs, for best journalistic book in The Netherlands. She won the Scherpenzeelprijs for her book "The Sorrow of Ambon" (only in Dutch) about the sectarian war in the Indonesian Maluku islands. She has been reporting for Dutch and international media, such as De Groene Amsterdammer, JusticeInfo.net, Wordt Vervolgd, and Tempo Timor.