Perpetrators include 'misogynistic mobs' that try to silence women and state-linked disinformation networks, among others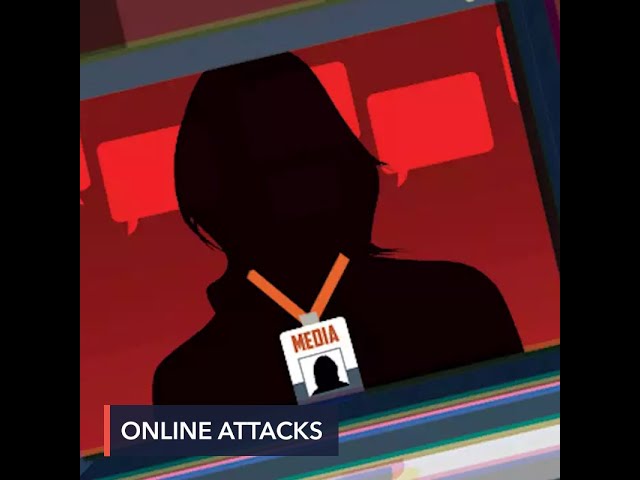 About 7 in 10 or 73% of women journalist respondents had experienced online violence, according to a 2020 survey by the United Nations Educational, Scientific and Cultural Organization (UNESCO) and the International Center for Journalists.
The survey found that online attacks on women journalists are "increasing exponentially" especially during the coronavirus pandemic, with some attacks having "potentially deadly consequences."
It defined online violence as a combination of the following:
often brutal, prolific online harassment and abuse, including targeted attacks that frequently involve physical threats and/or sexual violence
digital privacy and security breaches that can expose women's information, which then exacerbate offline threats
coordinated disinformation campaigns leveraging misogyny and other forms of hate speech
According to the report, perpetrators include "misogynistic mobs" that try to silence women and state-linked disinformation networks, among others.
The report also said most women journalists do not report or publicize the attacks they experience, with many employers still reluctant to take online violence seriously.
The report – authored by Julie Posetti, Nermine Aboulez, Kalina Bontcheva, Jackie Harrison, and Silvio Waisbord – surveyed over 900 validated participants from 125 countries, including the Philippines.
A big majority of the respondents were women (80%), followed by men (19%), and transgender or binary (1%).
Almost half (46%) of the respondents are reporters, while 12% represent top management or editorial leadership.
Other findings include:
Women respondents report receiving physical threats (25%) and sexual violence (18%).
41% of all respondents said they were targeted in online attacks that seem to be linked to orchestrated disinformation campaigns.
Political actors (37%) are the second most frequently noted sources of attacks after anonymous attackers (57%).
20% of women journalists say they had been attacked offline in connection with the online violence they experienced.
Around 12% of total respondents said they had sought medical or psychological help due to online violence.
Facebook was rated the least safe of the top 5 platforms/apps used by women participants
The UNESCO-commissioned survey was fielded in 5 languages – Arabic, English, French, Spanish, and Portuguese – via "purposive sampling" with "snowballing" techniques, where respondents' help was sought to identify other potential participants.
"The results, therefore, are not generalizable, although it is legitimate to extrapolate many patterns that may well have wider applicability," the report said. – Rappler.com