This is AI generated summarization, which may have errors. For context, always refer to the full article.
Dari cita-cita di masa depan hingga tipe cowok idaman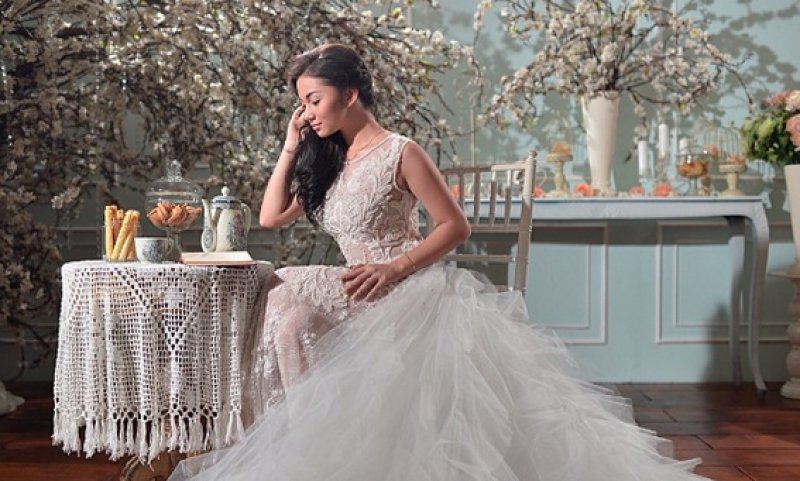 JAKARTA, Indonesia — Di usia belia, Ariel Tatum telah tumbuh menjadi artis yang layak diperhitungkan di jagat hiburan tanah air. Karirnya yang tengah naik daun ini membawanya pada popularitas dan membuatnya memiliki banyak penggemar.
Kamu salah satunya? Kalau begitu kamu harus mengetahui hal-hal menarik terkait Ariel berikut ini: 
1. Sejak TK, ingin jadi ibu rumah tangga yang baik
Meski sedang menikmati karir yang cemelang di dunia hiburan, ternyata Ariel tak melupakan cita-cita yang dimilikinya sejak masih kanak-kanak. Apa itu? Menjadi ibu rumah tangga yang baik.
"Kamu tahu enggak cita-citaku dari TK? Yaitu jadi ibu rumah tangga yang baik. Aku tuh pengen jadi ibu rumah tangga yang di rumah gitu. Teman-teman bilang enggak bisalah karena sudah biasa kerja, tetapi ya bagaimana dong, itu cita-cita aku soalnya," katanya dalam sebuah wawancara.
2. Suka pria humoris
Jangan harap bisa menjadi pacar Ariel jika hanya bermodal ketampanan. Ia rupanya lebih mementingkan selera humor. 
"Aku pribadi lebih suka cowok humoris, karena kalau ganteng lama-lama pudar yah," ujar Ariel saat tampil dalam sebuah acara televisi. 
3. Berencana seriusi dunia musik
Dunia tarik suara bukanlah dunia yang samasekali baru bagi Ariel. Ia misalnya pernah tampil menjadi pasangan duet Ari Lasso dalam lagu Karena Aku Tlah Denganmu. Tapi tahukah kamu Ariel memiliki rencana untuk merilis album musiknya sendiri di masa depan? 
"Plan tuh sebenarnya ada banget, cuma belum bisa terealisasikan karena aku kuliah juga. Kalau merilis album kan harus ada promo, itu akan menghabiskan waktu," kata Ariel belum lama ini. 
4. Punya hobi main game
Diam-diam, Ariel ternyata juga gemar bermain game, paling tidak dulu ketika masih duduk di bangku Sekolah Dasar (SD).
scrolling="no">
5. Teman masa kecil Joshua
Kamu yang menjadi anak-anak di era awal 90-an tentu ingat dengan sosok Joshua, penyanyi cilik yang populer dengan lagu Diobok-obok. Ternyata, Ariel adalah salah satu teman masa kecil Joshua. Lihat saja foto berikut ini:
scrolling="no">
— Rappler.com
BACA JUGA: