This is AI generated summarization, which may have errors. For context, always refer to the full article.
Leicester City berhasil mendapatkan gelar juara Liga Primer Inggris untuk pertama kalinya
This compilation was migrated from our archives
Visit the archived version to read the full article.
JAKARTA, Indonesia—Klub kuda hitam yang sama sekali tidak diperhitungkan di Liga Primer Inggris, Leicester City, akhirnya berhasil memegang gelar juara Liga Primer Inggris untuk pertama kalinya. Berikut perjalanan The Foxes —julukan Leicester City— dari awal musim 2015/2016 hingga resmi menjadi juara. — Rappler.com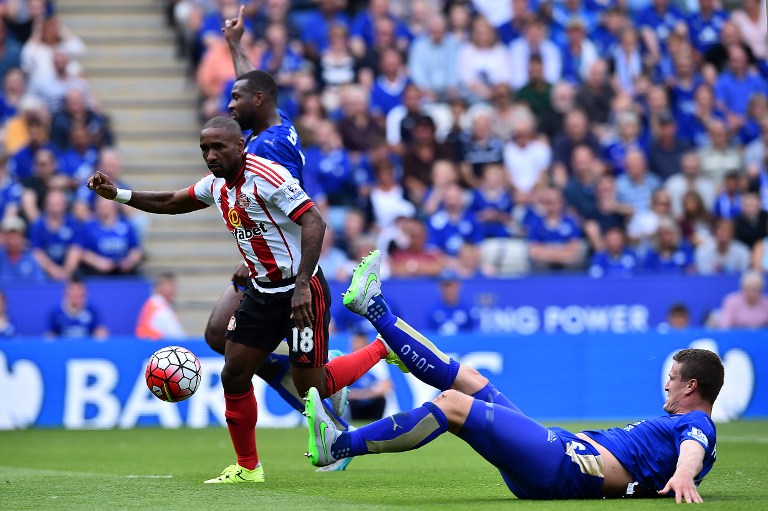 Agustus
Duet Jamie Vardy dan Riyad Mahrez berhasil mengalahkan Sunderland 4-2 dalam pertandingan debut manajer Claudio Ranieri. Dilanjutkan dengan kemenangan 2-1 atas West Ham United dan hasil imbang melawan Tottenham Hotspur. Leicester pun bertengger di empat besar klasemen sementara Liga Inggris.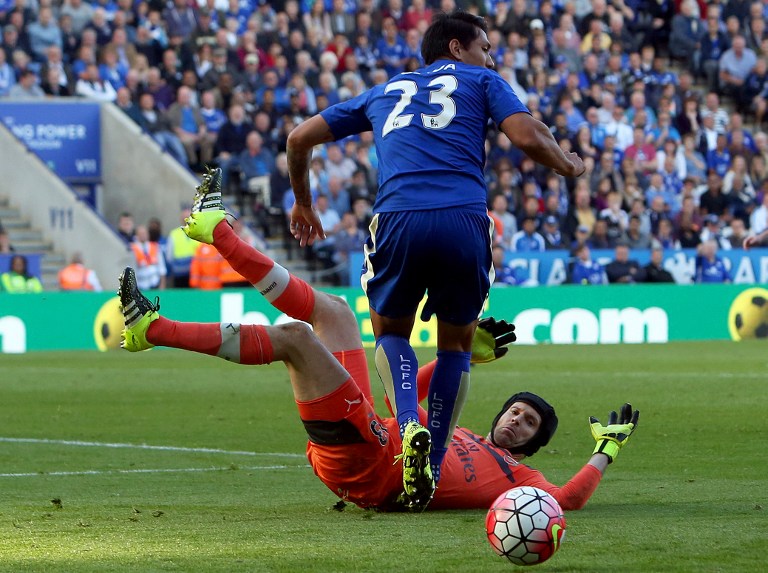 September
The Foxes berhasil mencetak tiga gol dalam 18 menit dan membalikkan skor menjadi 3-2 dalam pertandingan melawan Aston Villa dan menahan imbang Stoke City 2-2. Rekor tak terkalahkan Leicester City akhirnya pecah saat dikalahkan Arsenal 5-2.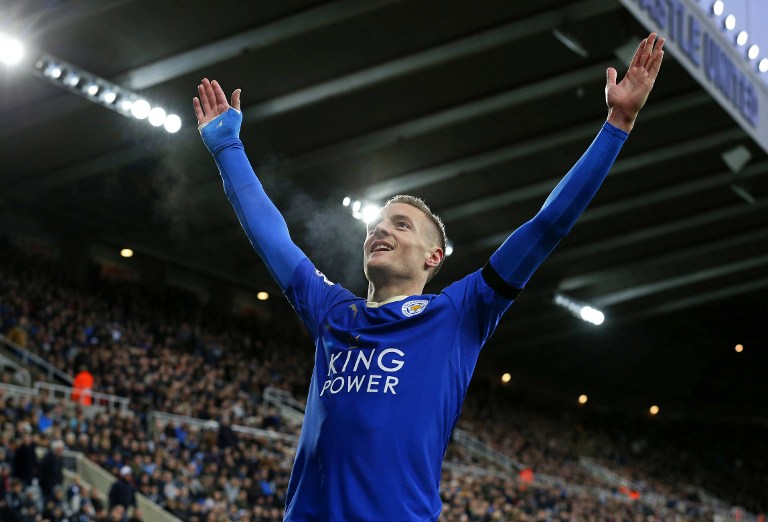 Oktober
Leicester City naik ke posisi tiga klasemen setelah mengalahkan Norwich City, Crystal Palace, dan West Bromwich Albion. Ketiga laga tersebut mendapatkan sumbangan gol dari Vardy.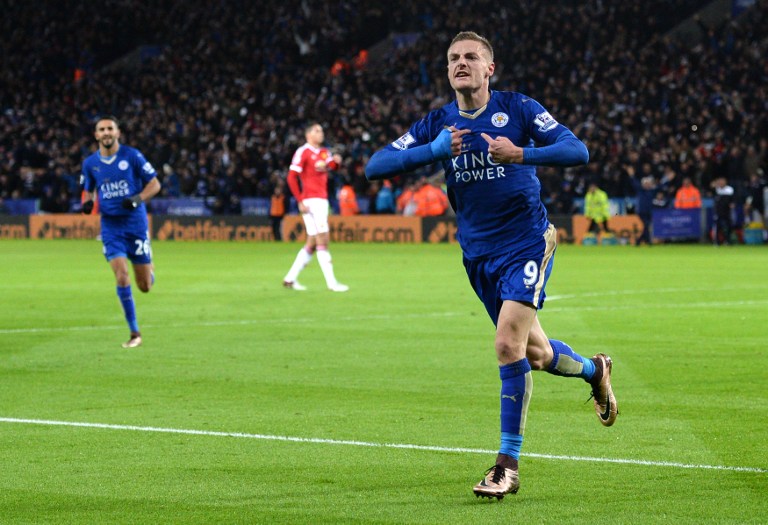 November
Vardy menorehkan namanya dalam sejarah Liga Primer Inggris setelah mencetak gol di 11 pertandingan berturut-turut dalam laga imbang melawan Manchester United.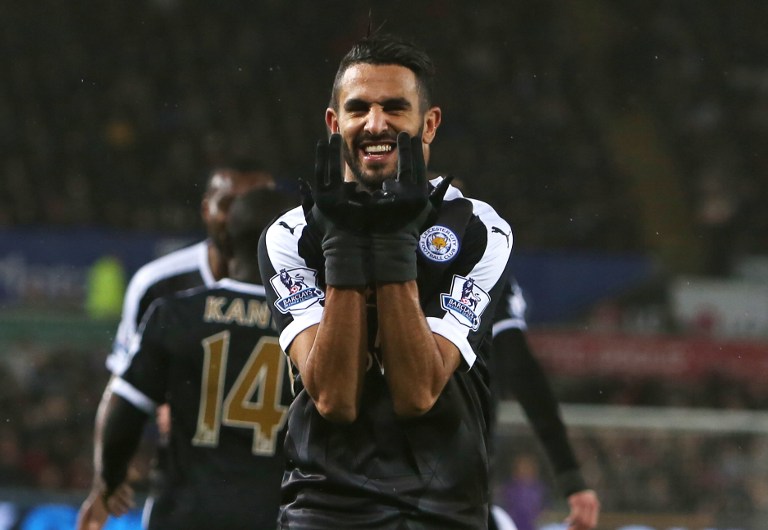 Desember
Rekor gol berturut-turut Vardy terhenti dalam pertandingan melawan Swansea, kini giliran Riyad Mahrez menunjukan kemampuannya dan berhasil mencetak hat-trick, yang diikuti oleh kemenangan 2-1 atas Chelsea dalam pertandingan selanjutnya. Leicester City berada di posisi dua saat pertengahan musim, setelah kalah 1-0 dari Liverpool dan seri 0-0 dari Manchester City.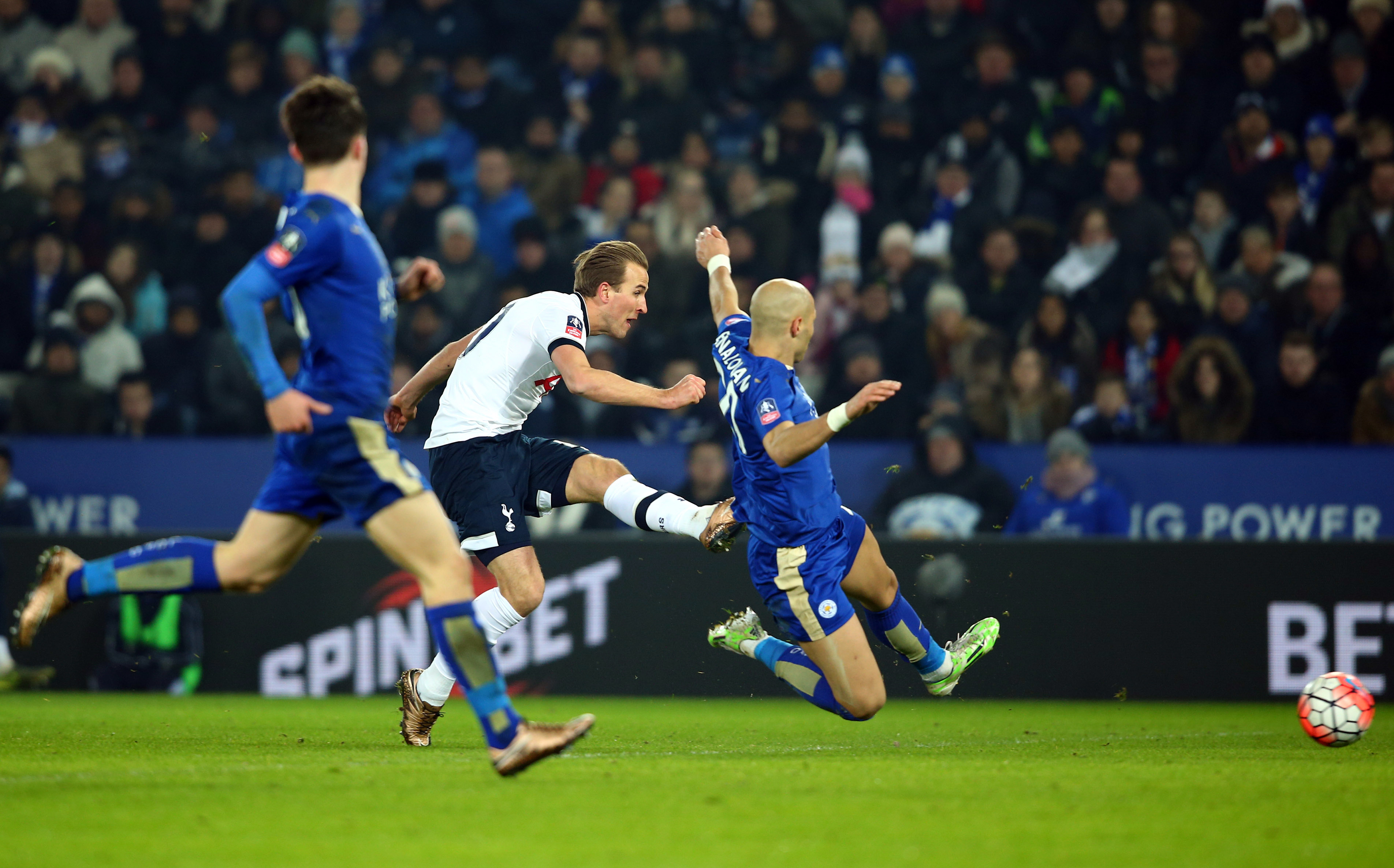 Januari
Setelah hasil imbang tanpa gol melawan Bournemouth, The Foxes kembali bangkit dan berhasil mengalahkan Tottenham 1-0. Mereka berhasil merebut posisi puncak klasemen setelah kemenangan 3-0 atas Stoke City.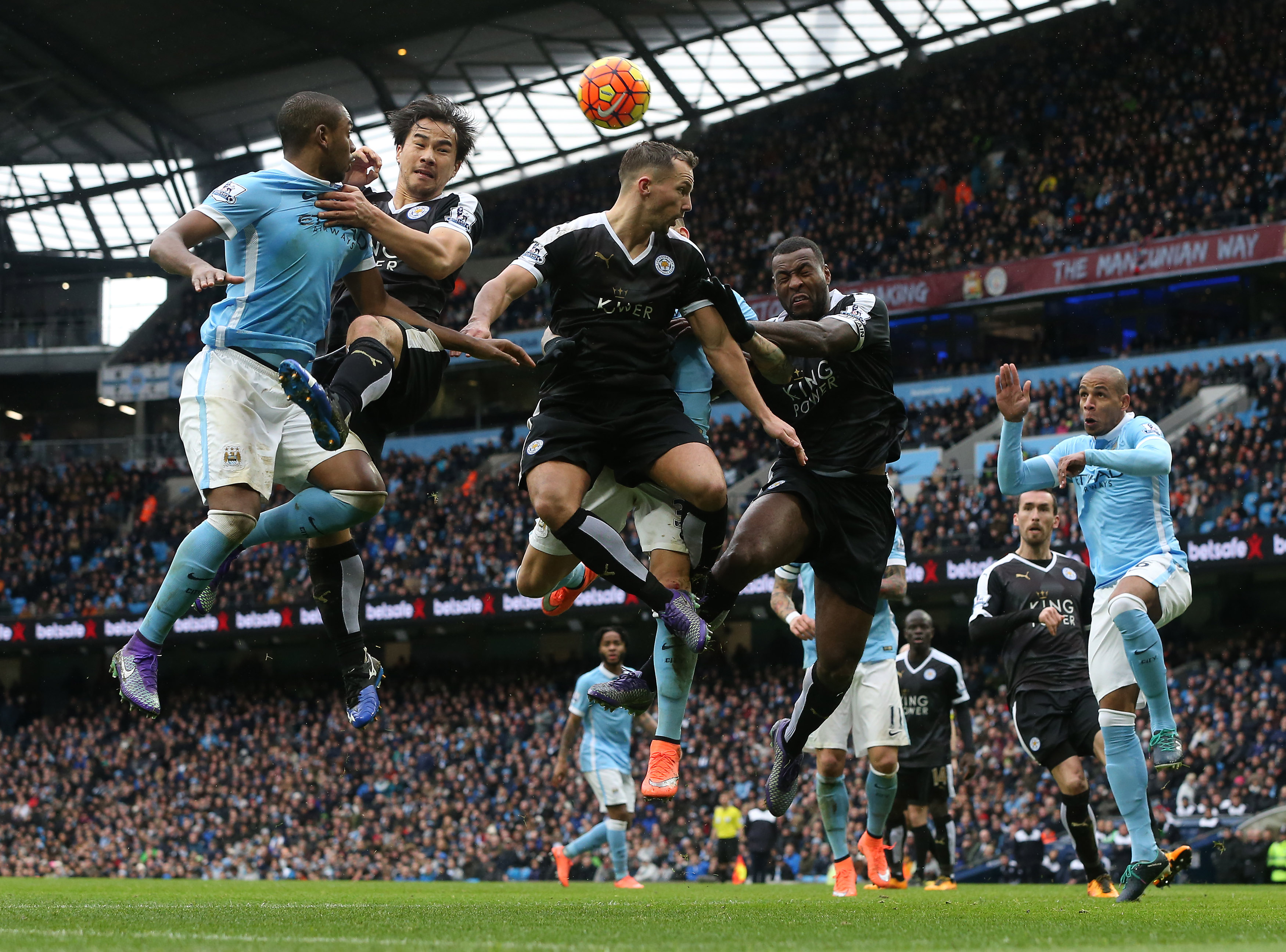 Februari
Vardy berhasil merobek gawang Liverpool dan mengalahkan mereka dengan skor 2-0, diikuti dengan kemenangan 3-1 atas Manchester City. Meskipun kalah 2-1 dari Arsenal, kemenangan atas Norwich City dalam pertandingan berikutnya membuat Leicester City tetap bertahan di puncak klasemen.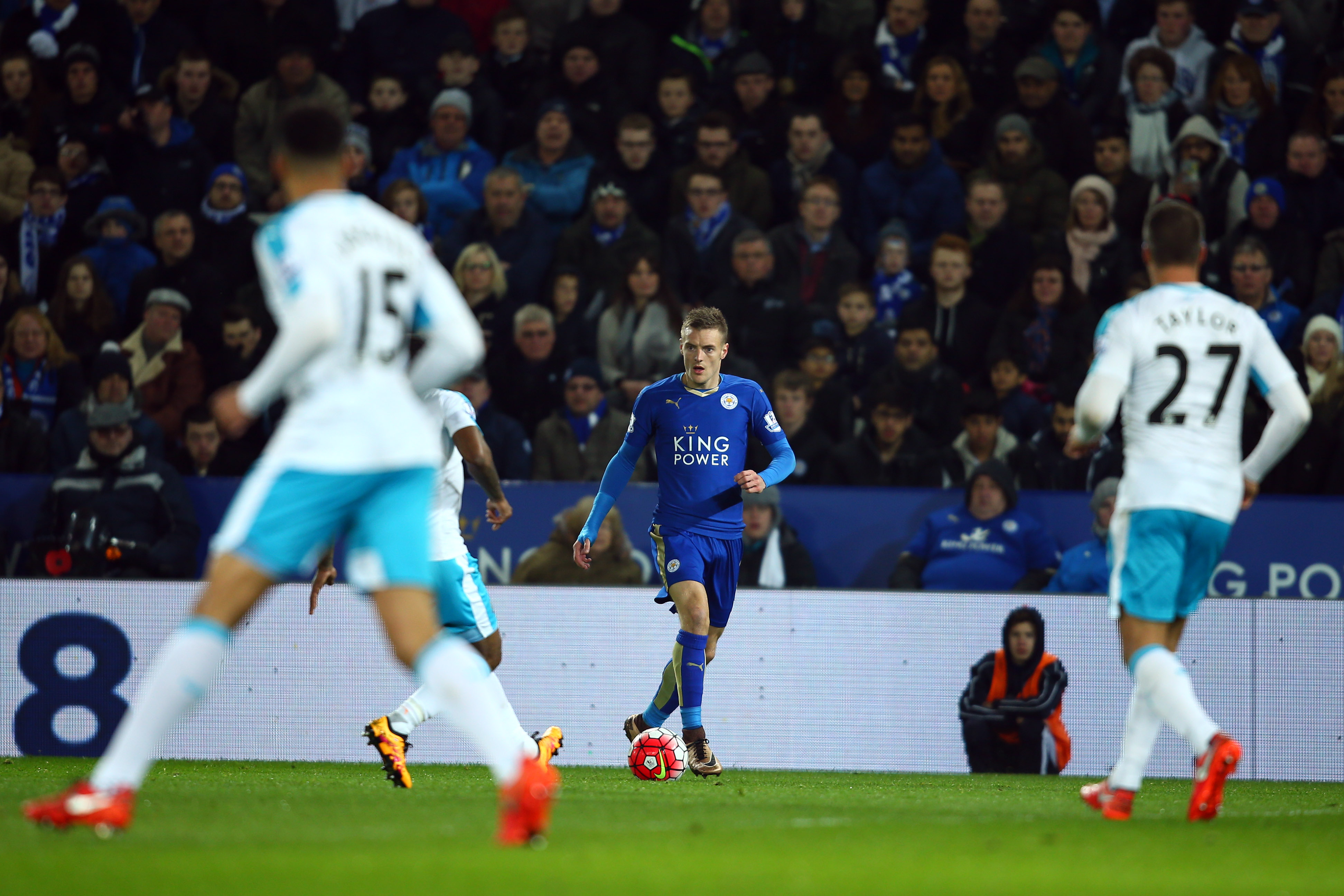 Maret
Leicester City memperbesar gap dengan Tottenham di posisi dua, lewat tiga kemenangan dengan skor 1-0 melawan Watford, Newcastle United, dan Crystal Palace.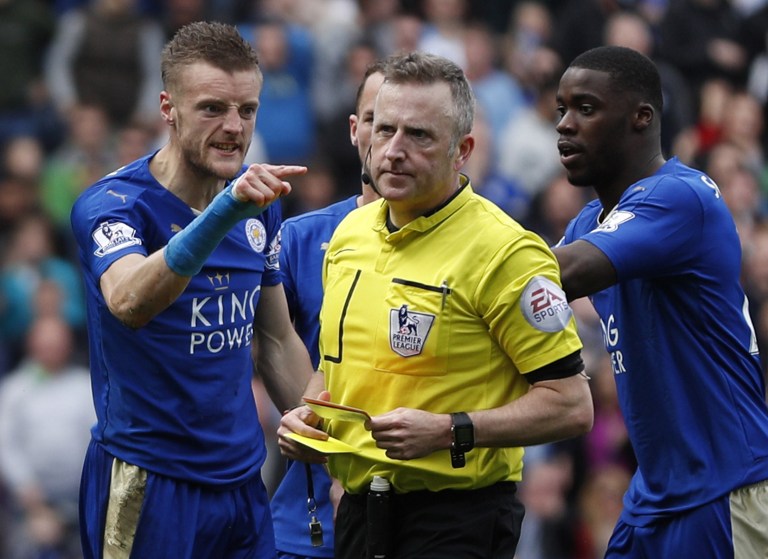 April
Setelah mengalahkan Southampton dan Sunderland, Leicester City ditahan imbang West Ham 2-2. Hasil tersebut diperoleh akibat kartu kuning kedua Jamie Vardy yang dianggap diving oleh wasit. Namun Leonardo Ulloa berhasil mengisi kekosongan peran Vardy dan The Foxes berhasil menang 4-0 atas Swansea.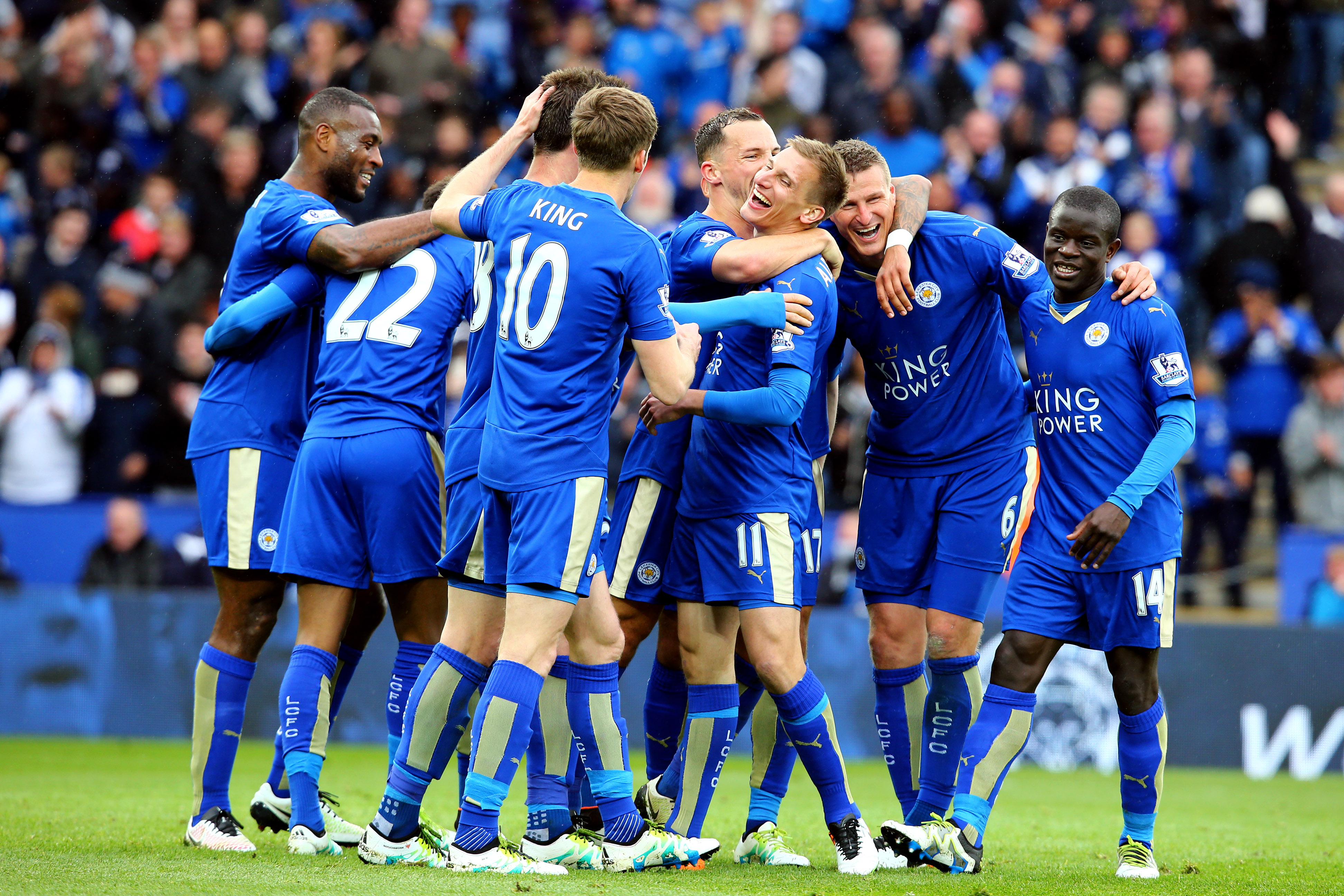 Mei
Hasil seri 1-1 saat melawan Manchester United pada Minggu, 1 Mei, membuat Leicester harus menunda pesta kemenangannya. Gelar juara dipastikan dibawa pulang Leicester setelah Chelsea menahan imbang Tottenham 2-2 dalam pertandingan sehari kemudian.
Sumber foto: EPA, AFP