This is AI generated summarization, which may have errors. For context, always refer to the full article.
Sesi FP1 GP Monaco diwarnai insiden kecelakaan Felipe Massa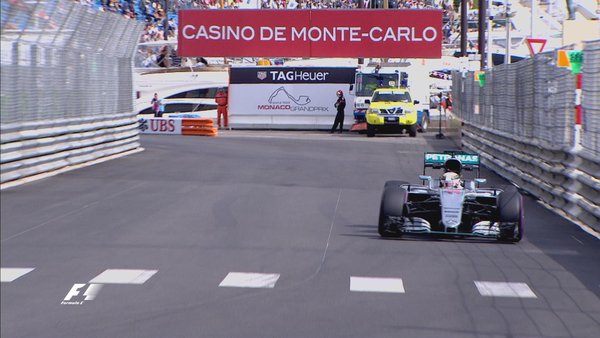 JAKARTA, Indonesia — Sesi latihan pertama (Free Practice, atau FP1) di sirkuit jalanan historis Monaco Grand Prix 2016 dipuncaki oleh dua mobil tim Silver Arrows, pada Kamis, 26 Mei.
Pembalap Mercedes, Lewis Hamilton, menjadi yang terdepan dengan catatan waktu 1:15.537 detik.
Rekan satu timnya, Nico Rosberg, berada di belakangnya dengan catatan waktu tertinggal 0.101 detik saja.
PROVISIONAL CLASSIFICATION: END OF #FP1 #MonacoGP #F1 pic.twitter.com/snYZCg52C6

— Formula 1 (@F1) May 26, 2016
Sebastian Vettel, Daniel Ricciardo, dan Max Verstappen melengkapi posisi lima besar tercepat di belakang kedua pembalap Mercedes.
It's Rio, running for the hills! pic.twitter.com/mBsOtMFyrL

— Manor Racing (@ManorRacing) May 26, 2016
Pembalap Manor Racing asal Indonesia, Rio Haryanto, berada di posisi P21 dengan catatan waktu 1:20.528 detik. Ia berada di depan rekan setimnya, Pascal Werhlein, di P22, yang tertinggal +5.331 detik dari Hamilton di P1.
VIDEO Felipe Massa clobbers the wall at Ste Devote early in #FP1 >> https://t.co/Ev0m7CkvD0 #MonacoGP pic.twitter.com/yXQx99xLVY

— Formula 1 (@F1) May 26, 2016
Felipe Massa sempat menabrak pembatas di tikungan pertama Ste Devote pada sesi FP1. Mobilnya mengalami patah suspensi kiri depan.
Sesi FP1 juga sempat menghadirkan drama dari tutup lubang jalanan yang lepas di Turn 1. Pembalap Jenson Button dengan mobil McLaren-nya menabrak tutup lubang tersebut dan menghamburkan debris di lintasan, menghadirkan sesi Red Flag. —Rappler.com
BACA JUGA: