WHAT YOU NEED TO KNOW
The world pays tribute to Queen Elizabeth II, Britain's longest-reigning monarch, as the United Kingdom holds a state funeral at Westminster Abbey in London on Monday, September 19.
The queen, who reigned for 70 years, died peacefully at her home in Scotland on September 8 at the age of 96.
Bookmark and refresh this page for live updates, including dispatches from our senior reporter Lian Buan, on Queen Elizabeth II's state funeral in London at 6 pm (Manila time) on Monday.
Watch the live feed in the video below: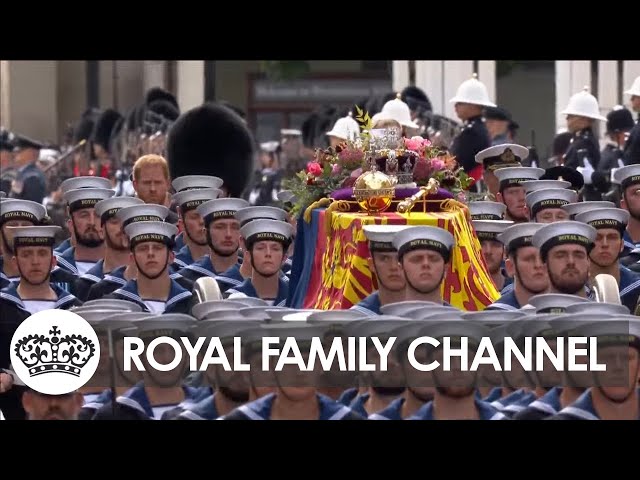 LATEST UPDATES
In Westminster Abbey, the deafening sound of silence to honor Queen Elizabeth
WESTMINSTER ABBEY, London – As the last notes of the poignant Last Post trumpet fanfare echoed around the vaulted ceilings of London's historic Westminster Abbey, a deep silence pervaded the majestic gothic cathedral.
In the building where for a thousand years the monarchs of England and later Britain have been crowned, buried and married, presidents, prime ministers, kings, queens, sultans and an emperor stood still, heads bowed.
World leaders and dignitaries from about 200 countries and territories, some openly hostile to each other, united briefly for two minutes of silence in a show of tribute at the state funeral of Britain's Queen Elizabeth.
There was no shuffling of feet, barely a cough.
"Few leaders receive the outpouring of love we have seen," Justin Welby, the Archbishop of Canterbury and head of the Anglican Communion, said in his sermon. The grief of the day was shared not only by those in Britain but across the world, he said.
Read the full story here.