This is AI generated summarization, which may have errors. For context, always refer to the full article.
The founders envisioned it to be a place where you don't have to worry about what you or your children pick up
Even before the pandemic made grocery shopping something to look forward to, I already loved doing it. While others find it a chore, I've always found stocking up on pantry supplies and toiletries, buying ingredients to cook new dishes with, and discovering novel products exciting ways to spend my time.
But because I enjoy seeing and touching products on the shelves too much – especially those that remind you of good times – I tend to grab things I shouldn't and put them in my cart. These are usually my childhood sweets and snacks. Every bite just floods you with memories of after-school TV time and summer vacations.
Unfortunately, I don't have the robust health of a grade schooler anymore. I know that I need to be more careful of my body. That's why grocery shopping has become more challenging for me. I need to muster the courage to resist my comfort foods. When I found out about Real Food though, I knew that it was a game changer.
I was introduced to Real Food when I started looking for vegan options. Most vegan products weren't easily accessible at the time. They were only available in specialty grocery stores that were located far from where I lived and worked so I could only have them delivered via a courier. When I looked up some of my favorite vegan brands, I learned that they were available in this health grocer called Real Food which had branches in Bonifacio Global City (BGC) and Molito Lifestyle Center in Muntinlupa. They're also opening a third branch soon at Rockwell.
So whenever I found myself in BGC or Molito, I would go to Real Food to buy my supplies like nut butters, superfoods like chia seeds, veggie meat, and vegan snacks and sweets. It really is a health buff's heaven here on earth. Everywhere you look, you would only find organic and natural products made with pure and healthy ingredients. You don't have to worry about what you – or if you're a parent, your kid – would pick up.
That's exactly how Real Food's founders, mothers Bea Lhuillier, Honey Almendral, Nicole Fandino, Katrina Mañosa envisioned their grocery to be – a haven for the health conscious.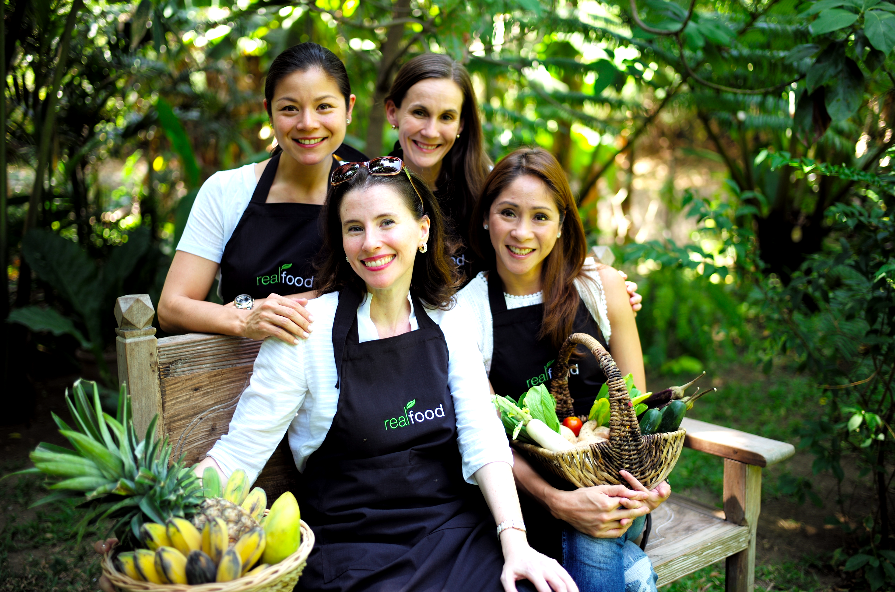 A worry-free grocery
"Real Food is definitely a passion project. We wanted to shop at a place where we didn't have to play detective, examining products for hidden, harmful ingredients, a place where we could bring our kids and allow them to get anything they wanted," said Fandino.
What makes Real Food different from existing health grocers is that they strive to carry local products by small businesses that are usually known only to a few and gather them all in one place. This is not just to make it easier for customers to shop for healthy items but to help local entrepreneurs and farmers, too.
And indeed, this small grocery is packed with everything you could think of: organic fruits and vegetables, grass-fed beef, natural pork, organic-pastured chickens and eggs, wild-caught seafood, a large selection of frozen vegan food, frozen berries and smoothie packs, healthy ice cream, green juices, kombucha, clean sparkling drinks, milk, yogurt, nut milks, coconut yogurt, baked breads and desserts made without refined sugar, gluten-free and keto-friendly choices, pantry staples, grains, cereals, baking needs, superfood powders, nuts, seeds, chocolate, pasta, healthy snacks, books on healthy eating and growing your own food, potted herbs and grow your own micro herb kits.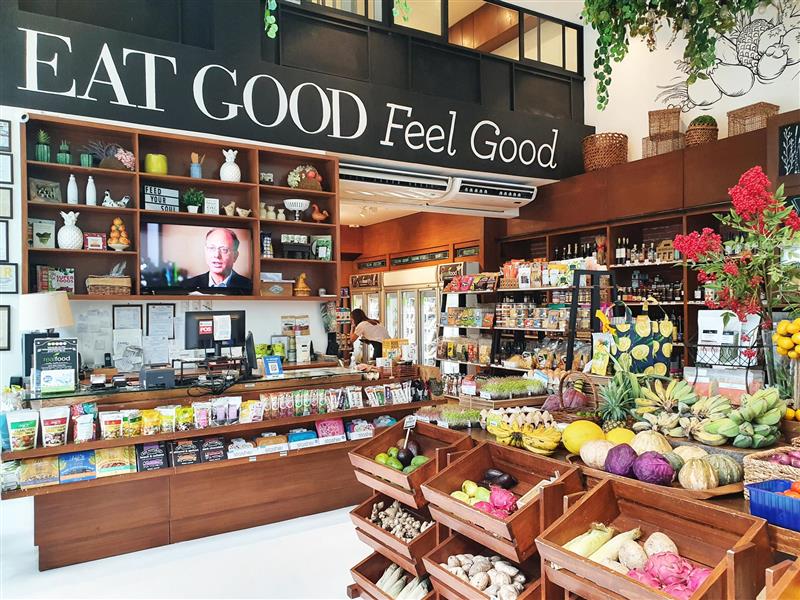 Real Food is serious about conscious living on all fronts – and that includes the environment. They have bulk bins so customers can purchase items without single-use packaging. Customers can also return glass bottles in exchange for deposits, and they're rewarded for bringing their own reusable bags. Even with home cleaning materials, they only carry environment-friendly, toxic-free ones.
Surviving a pandemic as a small grocery
Just like any other business, Real Food was also affected by the pandemic. But it didn't take long for them to evolve their business. They set up a website so people could still shop for healthy grocery items from the safety of their homes. Real Food's market even grew bigger. They've acquired and kept customers that only got to know them during the pandemic. Now they're delivering nationwide, too.
"It was a true test to stay open during the pandemic. We really wanted to keep our team employed and keep serving the community," said Almendral. "We were able to overcome the many obstacles (How to keep our staff safe? How to get them to work when there was no public transportation? How to help our suppliers get our products to the stores, etc.) because our entire team really came together with a can-do attitude."
Real Food owners are aware that the pandemic is not the only a challenge that local businesses face, that's why they value all the support that they get – pandemic or not.
"Small, local businesses are the backbone of a healthy community. We keep people employed, we serve our neighborhood's needs, and on a larger scale we support many, many micro enterprises," said Fandino.
"I love that saying that when you buy something from a local business, someone does a happy dance. That's me! When you support companies like Real Food, you indirectly support the farmers, social enterprises, and local suppliers as well, so in essence, a much bigger network of people stay afloat because of the purchases you've made."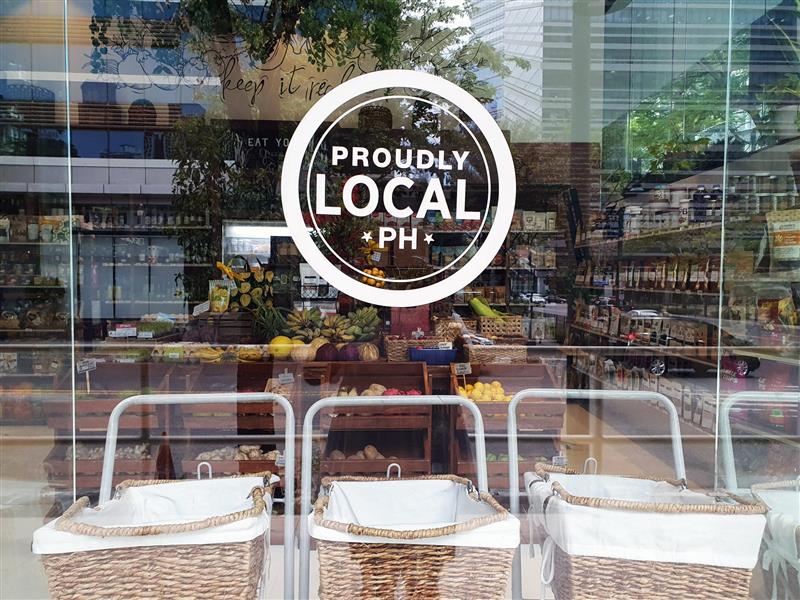 So, if you've been trying to live a healthier lifestyle but are finding it hard to let go of your snacks and sweets, check out what Real Food has to offer. With their range of products, you would definitely find your new favorites without worrying about what you're putting in your body. You'll be able to help keep people's livelihoods intact, too.
Now, with your BDO-issued American Express Cards, you can help local, homegrown businesses such  as Real Food bounce back. Shop at participating American Express Shop Small merchants and earn  5X Rewards until August 31, 2021. 
With over 1,000 merchant locations, ranging from retail shops, restaurants, and specialty stores. Reward points earned can be used to redeem a reward of choice from a selection of gift certificates, gadgets, appliance, air miles and more.
When you shop small, you help not only businesses, but entire communities. Help sustain livelihoods and support local.
For more details, visit americanexpress.com.ph/shopsmall. – Rappler.com
Editor's note: An earlier version of this article stated that the promo is until June 31, 2021. It has been edited to reflect the promo extension.