This is AI generated summarization, which may have errors. For context, always refer to the full article.
The 'tough and brave' Red character was the top choice, garnering 10,243 posts or 47% of the total votes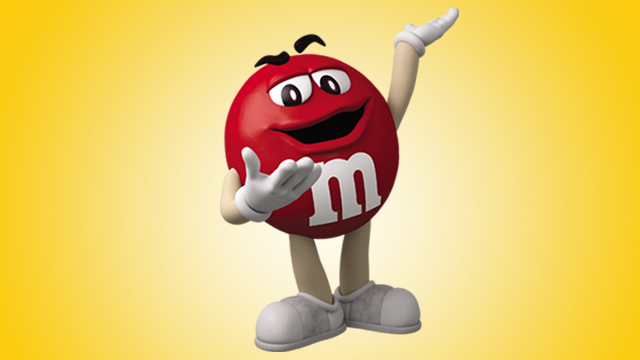 MANILA, PHILIPPINES –  Earlier this month, we shared about 6 types of leaders and their respective styles. As part of the Vote M&M'S® 2016 campaign to introduce their character ambassadors, we then invited netizens to vote for the type of leader they prefer the most. 
Based on M&M'S® Philippines' official tally as of May 20, the Red character was the top choice of M&M'S® fans, garnering 10,243 posts or 47% of the total votes. This "candydate" is personified by a tough and brave chief who believes in the importance of rules and being on time. This leader is also quick on his feet and can easily adapt to stressful situations.
On second place is the Green character which received 6,972 or 32% of the votes. Leaders that go under this category are those who are charismatic, inspirational, and set a good example for their team.
With 4,547 social media posts, the Yellow character came in third with 21% of the votes. Yellow represents friendly individuals who prefer a casual, down-to-earth, and service-oriented style of leadership.
The campaign generated 21,762 valid entries among more than 30,000 responses across Facebook, Twitter, and Instagram. Those who joined got a chance to win P5,000 in cash or M&M'S® merchandise during the weekly raffles.
'A fearless leader who will see you through'
Why did the Red character get the most number of votes? "Red is known to be matapang, magaling and Filipinos love characters who are brave and strong-willed like a born leader," said a representative from M&M'S® Philippines.
Various netizens had different reasons for choosing their preferred candydate. Most of those who voted for Red liked his tough, go-getter attitude.
Facebook user Joan Medina believes a leader like Red can be counted on through difficult moments. 
Maribeth Ang also gave Red her vote because she considers herself brave and strong like her chosen leader.
For Twitter user Soapysoft, voting for Red is not just about choosing a color, but also the beliefs and values it represents.
RED IS NOT JUST A COLOR. ITS A STATE OF MIND. I VOTE RED. #mmsred pic.twitter.com/SF1MOIgHpl

— Soapysoft (@saticer) May 10, 2016
'Confidently beautiful like me'
Those who voted for Green chose the character for her smarts and overall appeal.
For Twitter user @ELEZABETHD, confidence, brains, and appearance make for a great leader.  
Confident. Smart. Beautiful. Vote Green, ang ating pambansang bae-yani!

I VOTE GREEN #mmsgreen pic.twitter.com/k3FJGkeGNv

— Khen-khen (@ELEZABETHD) May 4, 2016
Other users like Mary Grace Ceniza Mulato voted for this character as they considered her most relatable and similar to their selves.
There are those who simply voted for the candidate that brightened up their day, too.
'The friendliest candydate'
Those who voted for Yellow are just as passionate about showing off their support for the cheerful, approachable character.
User Cindy Dominguez even posted a poem on Facebook:
For Anne Lovenia Ambrosio, Yellow will make a great leader because he's effective without being too serious.
For being nutty yet reliable, a good mix of sense of humor and seriousness, I vote #mmsyellow
For @yellowwanderer, Yellow makes for a great leader because he's friendly.
So who did you end up voting for yourself?
Tough and brave, confident and charming, friendly and approachable – there are as many leadership styles as there are leaders in our society. Every person, no matter what type of personality they have, has the ability to become a leader in his or her own way. – Rappler.com
For more information on the campaign, visit the M&M's Philippines Facebook Page.