'We deeply regret these system and process failures... We offer our profound apologies to anyone affected by these errors,' says the telecoms giant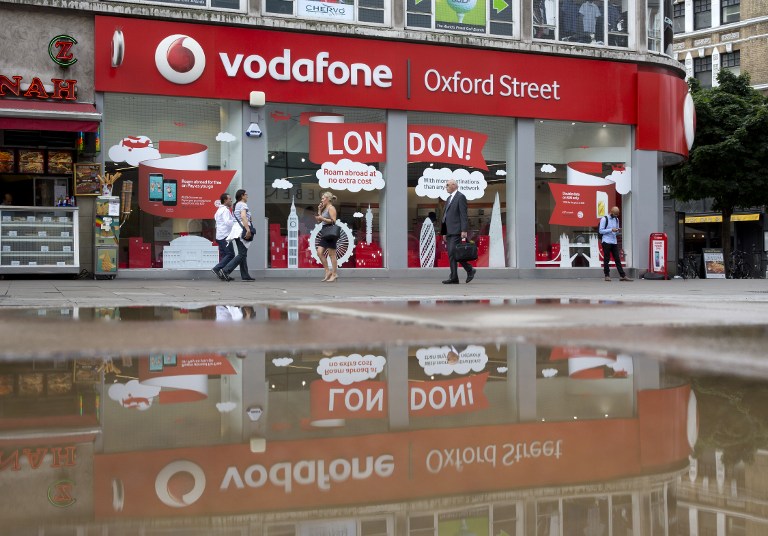 LONDON, United Kingdom – Britain's media regulator on Wednesday, October 26, said it had fined telecoms giant Vodafone £4.6 million ($5.6 million, 5.2 million euros) for breaching rules designed to protect customers.
Ofcom revealed in a statement that it had uncovered evidence of "mis-selling, inaccurate billing and poor complaints handling processes" for British customers of Vodafone, the world's second-largest mobile operator.
Ofcom said it had conducted two investigations which found Vodafone had failed to credit the accounts of 10,452 pay-as-you-go mobile customers in Britain – and then mishandled their complaints.
The breaches took place over a 17-month period up to April 2015. During that time, the affected customers lost a combined £150,000.
"Vodafone's failings were serious and unacceptable, and these fines send a clear warning to all telecoms companies," said Ofcom consumer group director Lindsey Fussell.
The London-listed mobile phone company expressed "profound apologies" over the matter.
"We deeply regret these system and process failures. We are completely focused on serving our customers: everyone who works for us is expected to do their utmost to meet our customers' needs, day after day, and act quickly and efficiently if something goes wrong," it said.
"It is clear from Ofcom's findings that we did not do that often enough or well enough on a number of occasions. We offer our profound apologies to anyone affected by these errors."
Britain's Vodafone is second only to China Mobile in terms of subscriber numbers. – Rappler.com