The 3-day summit will press for the tearing down of non-tariff barriers – which include quotas and levies – as a way to push the region's further integration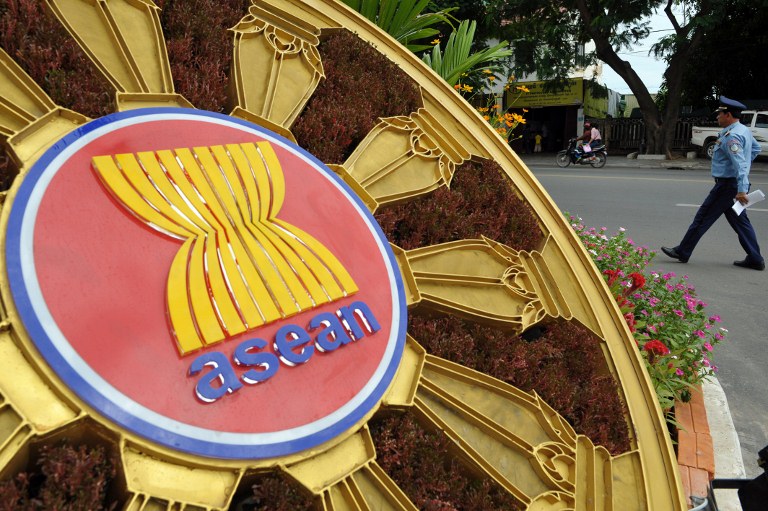 MANILA, Philippines – Businesses will push for the reduction or removal of non-tariff barriers at the upcoming Association of Southeast Asian Nations (ASEAN) Summit in a bid to fully realize the gains of liberalization.
Joey Concepcion, chairman of the ASEAN Business Advisory Council (BAC), said this issue is one of the remaining deliverables at the ASEAN Business and Investment Summit (ABIS) set from November 12 to November 14.
"[Reducing] non-tariff barriers and lowering tariffs are a commitment by economic ministers. We need a larger base for the markets to grow…we have to put pressure on the leaders," Concepcion said in a press conference at the Manila Polo Club last Friday, November 3.
Non-tariff barriers refer to restrictions such as quotas, embargoes, sanctions, and levies.
The 3-day ABIS here in Manila will press for the tearing down of non-tariff barriers as a way to push the region's further integration.
Mentorship, logistics
Other than the reduction of non-tariff barriers, Concepcion said the ASEAN BAC will also seek greater connectivity to improve logistics and movement of people in Southeast Asia.
This serves as a follow-through of the roll-on, roll-off (RORO) launched earlier this year between Davao, Philippines and Bitung, Indonesia.
Another expected highlight of the ABIS is the launch of the ASEAN Mentorship for Entrepreneurs Network (AMEN) – the legacy project of the Philippines as this year's ASEAN chairman.
Pooling mentors across the 10 ASEAN member-states, AMEN aims to help micro, small, and medium enterprises (MSMEs) to scale up their businesses.
Concepcion said the ASEAN BAC's vision is to eventually expand AMEN to include mentors from dialogue partners. (READ: BDO guards turf from giant ASEAN lenders)
He added that 100 to 150 mentors from the region will pioneer AMEN. 
It is an offshoot of the Philippines' own mentoring program, which has 450 members and 53 pioneer mentors.
The ABIS will serve as a venue for leaders to share their roadmap toward "prosperity for all," the theme of the Philippine chairmanship of the ASEAN BAC.
The speakers on the summit's first day include Philippine President Rodrigo Duterte, Indonesian President Joko Widodo, Myanmar State Counselor Aung San Suu Kyi, and Singaporean Prime Minister Lee Hsien Loong.
The second day will have Chinese Premier Li Keqiang, Russian Prime Minister Dmitry Medvedev, South Korean President Moon Jae-in, Canadian Prime Minister Justin Trudeau, Indian Prime Minister Narendra Modi, and Australian Prime Minister Malcolm Turnbull.
Attendees on the last day include former Philippine president Gloria Macapagal-Arroyo, United Nations Secretary-General Antonio Guterres, European Council President Donald Tusk, ASEAN Secretary-General Le Luong Minh, US Secretary of State Rex Tillerson, and Japanese Prime Minister Shinzo Abe. – Rappler.com