Earlier, the soft drinks group donated $2.5M for relief operations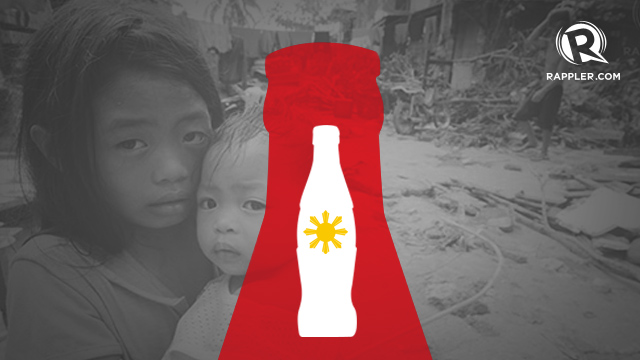 MANILA,Philippines – Coca-Cola Philippines and bottling partner Coca-Cola FEMSA Philippines announced they are suspending advertisements for all Coca-Cola products in the country so they can donate their advertising budget for relief and rehabilitation efforts in typhoon-ravaged Visayas.
In a statement Tuesday, November 19, the companies said they placed on hold all advertisements starting November 18 until further notice.
"Any committed advertising space will be redirected to the relief and rebuilding efforts for the people in Visayas," the statement read.
The Coca-Cola system earlier donated more than US$2.5 million in cash and kind for relief operations in Visayas.
The move was among many efforts by top companies to help communities affected by Typhoon Yolanda (Haiyan). 
Donations and emergency aid from all over the world have been pouring in after Yolanda, one of the world's strongest typhoons on record, struck the Philippines on November 8, leaving thousands dead and hundreds of thousands homeless. – Rappler.com