Bernardo Villegas says revenge shopping during the Christmas season 'is going to contribute to a large increase in consumption' by year-end
Splurge shopping could likely push consumption up in the last two months of 2021, and keep the gross domestic product (GDP) from dropping below 4% this year, economist Bernardo Villegas said on Wednesday, October 27.
But a new wave of COVID-19 infections in the months after yuletide could further delay the country's economic recovery, Villegas told business leaders in Cagayan de Oro.
"I think the last quarter will see a reasonable growth of 6%, quarter to quarter," he told the Oro Best Expo 2.0, an online gathering of business leaders organized by the Cagayan de Oro Chamber of Commerce and Industry (Oro Chamber).
He forecast a 4% average GDP for the whole of 2021 despite a downgrade by the International Monetary Fund (IMF), pointing out that revenge shopping during the Christmas season "is going to contribute to a large increase in consumption" by year-end.
Consumption, he pointed out, accounts for 70% of the country's GDP.
Villegas, a professor at the University of Asia and the Pacific, said: "We're already seeing that (splurge shopping) in Manila. The malls are already full. And even if the government should issue another Alert No. 4, there will be civil disobedience. People will celebrate Christmas the way they have celebrated it in the past."
The anticipated increase in consumption in November and December, however, won't mean the beginning of the recovery of the economy that has been taking a beating since the start of the pandemic last year.
"It is already a foregone conclusion that the Philippines – because it mismanaged the pandemic most among the countries in the Pacific – is going to be the slowest to recover in the next six to 12 months," Villegas said.
He said he was anticipating more pandemic challenges and threats of more virulent COVID-19 variants after the holidays, beginning in the first quarter next year, and this could mean the country won't be seeing the start of real recovery until the second half of 2022.
With the new administration in place by mid-2022, he said, the country could begin seeing a 6% to 7% growth rate, and as much as 8% over the next five years if investment-friendly reforms are introduced under the next leadership.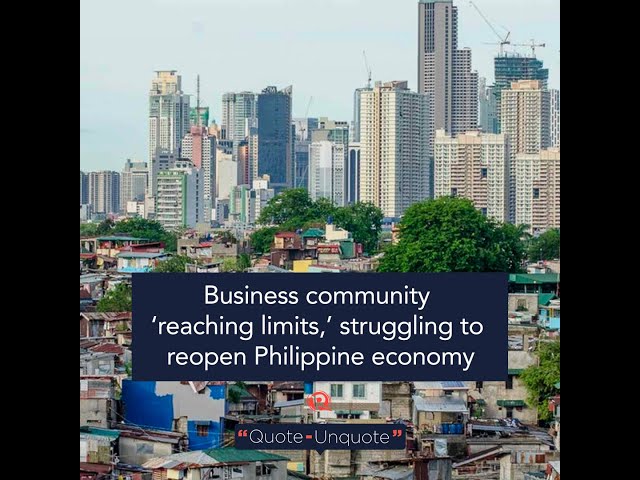 But the GDP, said Villegas, would not likely return to its 2019 level until 2023.
"The bad news is that we're not going to immediately recover, but the moment the recovery comes, we will be on the usual track of 6% to 7%," according to Villegas.
He said the Philippines has remained one of the most attractive investment destinations in the Indo-Pacific region that could see unprecedented growth within the next 10 to 20 years.
"The fundamentals were not erased even by the worst pandemic," Villegas said.
The next administration, he said, should institute reforms to boost agricultural productivity, undertake vital infrastructure in the countryside, and introduce laws or even remove constitutional restrictions to make laws that would make the country attract more foreign investments. –Rappler.com