(1st UPDATE) The Philippine Competition Commission says Grab has yet to refund all customers since it was ordered to do so more than three years ago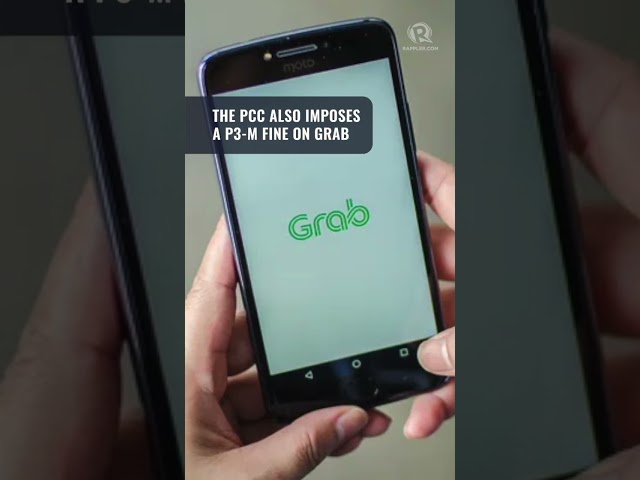 MANILA, Philippines – Ride-hailing firm Grab Philippines faces fresh fines totaling P9 million for failing to refund customers more than three years after it was ordered to reimburse funds.
In a statement on Monday, May 15, the Philippine Competition Commission (PCC) said it imposed a P6-million fine on Grab for violating three separate commission orders for the company to return a combined P25.45 million to its customers.
The refund orders were issued after Grab failed to deliver on its price monitoring commitment.
The PCC also imposed a P3-million fine on Grab for allegedly providing "incorrect and misleading information" in its compliance reports on the refund orders.
Grab claimed that it had completed the refund, yet a PCC review found that only 24% of the total was returned by June 2021. It was only after the PCC issued a show cause order in January 2022 that the compliance with the refund went up to 73.8% as of April 2022.
The PCC said the P9 million is on top of the P63.7 million in penalties that have been imposed since Grab acquired Uber in 2018.
The PCC said Grab needs to put in place an alternative refund mechanism for customers who do not have GrabPay. Grab also needs to exhaust various platforms to inform customers about the pending reimbursement.
'Surprised'
In a statement, Grab said it was "surprised" by the decision and will evaluate its "legal options" regarding the fines.
"We are glad that the PCC has finally come to a decision on the disbursement mechanism for the remaining administrative fees – so we can put this matter to rest. At the same time, we are surprised at the PCC's decision to fine us – given that we've been proactively engaging with them for over a year with proposals for alternative mechanisms to disburse the remaining administrative fees," the company said.
Grab said it has always been committed to refunding customers.
"We proposed alternative disbursement mechanisms and are surprised that the PCC made a decision in February 2023 without informing us – given that we've been regularly following up with them," it added. – Rappler.com