This is AI generated summarization, which may have errors. For context, always refer to the full article.
The agreement between Meralco and the Ultra Safe Nuclear Corporation involves a pre-feasibility study on applying in the Philippines the US company's Micro-Modular Reactors Energy System, which features a 'nuclear battery' that can provide 45 megawatts thermal heat
MANILA, Philippines – Philippine energy company Manila Electric Company (Meralco) and the US-based Ultra Safe Nuclear Corporation (USNC) signed a cooperation agreement for a pre-Feasibility Study on Micro-Modular Reactors (MMRs), Malacañang Palace said in a press release on Thursday, November 16.
The deal was signed on Wednesday, November 15, on the sidelines of the Asia Pacific Economic Cooperation (APEC) Summit in San Francisco, California. President Ferdinand Marcos Jr., who is in San Francisco for the summit and other engagements, witnessed the event.
In the release, Malacañang quoted Marcos as saying the "partnership is a significant step towards exploring clean and sustainable energy options for the Philippines."
USNC is a Seattle-based corporation that counts Micro-Modular Reactor, Fully Ceramic Micro-encapsulated nuclear fuel, and nuclear power and propulsion technologies for space exploration, as its key projects.
Meralco chairman and CEO Manuel V. Pangilinan was represented in the signing ceremony by Meralco executive vice president and chief operating officer Ronnie Aperocho. USNC founder and CEO Dr. Francesco Venneri signed on behalf of the American company. 
In a statement sent on Thursday, November 16, Pangilinan said "USNC is changing the nuclear safety and energy security conversations in the Philippines with these Micro-Modular Reactors."
"This agreement moves us forward with a partner who understands these important issues alongside the essential nature of the cost and reliability of the electricity supply," Pangilinan said.
Under the deal, USNC will conduct a pre-feasibility study that will run for four months to familiarize Meralco with MMR systems and how these can be applied in the Philippines.
"Depending on the results of the pre-feasibility study, Meralco has the option to conduct a more detailed feasibility study with focus on the adoption and deployment of MMR energy systems," Meralco said.
Meralco is the Philippines' largest electricity distributor and largest private sector utility.
"The study will help Meralco in critical decisions and potential future activities on project-specific studies and project development plans at identified sites. The study will assess financial, technical, safety, and siting, among other considerations," it said.
What is MMR Energy?
Meralco said an MMR Energy system features the "high temperature helium-cooled micro reactor, the MMR unit or 'nuclear battery' that can safely and reliably provide up to 45 MWth [Megawatts Thermal] of high-quality heat, delivered into a centralized heat storage unit."
"One or more MMR nuclear batteries combine their heat in the heat storage unit, from where electric power or superheated steam can be extracted through conventional means to meet a wide range of power requirements, from tens to hundreds of MW," it added.
Watch in USNC's video below.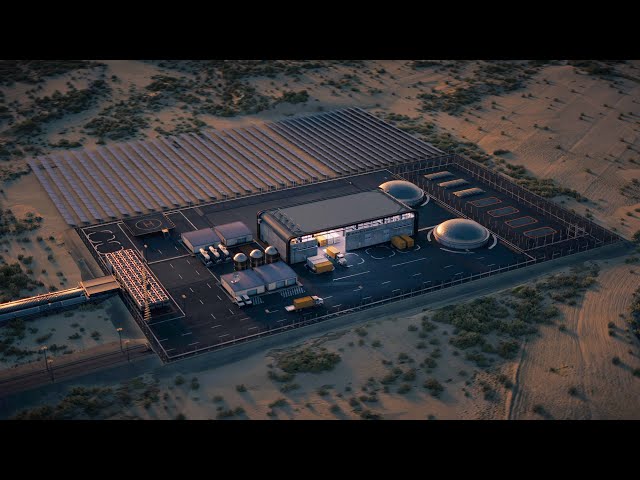 USNC, Meralco said, has patented its Fully Ceramic Micro-encapsulated (FCM) fuel used in the MMR to provide the "safest possible nuclear power system at the most fundamental level." Watch USNC's video below on what FCM fuel is.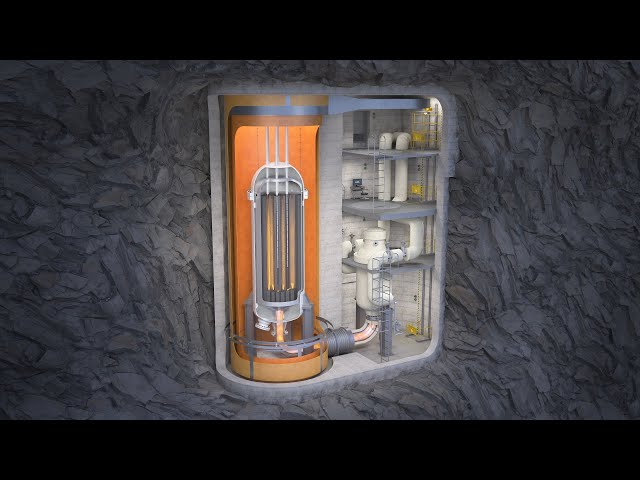 Meralco described USNC as "a leading innovator in advanced nuclear energy technologies," and is working to "develop secure and reliable carbon-free heat and power solutions"
USNC's MMR enables new applications for the benefits of nuclear energy beyond traditional centralized electric power grids, it added.
Pangilinan said the cooperation agreement with USNC "signifies the commitment of Meralco to explore and utilize diverse energy sources for the benefit of Filipinos."
"Nuclear technology should be able to help us meet our country's growing demand for energy, achieve energy independence, and transition towards a sustainable energy future," he added.
USNC's Venneri said the deal demonstrates Meralco's "real leadership in advancing the energy security and sustainability roadmap for the Philippines."
"Our MMR nuclear batteries can play a major role in delivering those benefits. The plans that will quickly follow this study place Meralco well on the way toward creating a reliable, low-carbon, equitable and secure future for Filipinos," Venneri said.
Meralco said the "nuclear initiative is part of Meralco's long-term sustainability strategy through which the power company will play out its just, orderly, and affordable energy transition to clean energy," adding that it plans to "accelerate its shift to green power as it assesses and adopts next-generation clean technologies such as MMR energy systems."
The Marcos administration has long eyed the development of small-scale modular nuclear power plants in the Philippines, as a way to address the country's power needs and its commitments to sustainable energy. In his first two visits to the United States, Marcos met with companies that are experts in small-scale nuclear power.
According to Malacañang, the deal between Meralco and Ultra Safe Nuclear Corporation covers the "potential deployment of Micro Modular Reactors in Meralco sites." The deal would, in particular, focus on "underserved and off-grid areas" to push their economic empowerment, said the Palace.
"The study will enable Meralco to obtain an estimate of the environmental and social impact, capital expenditure, and operational costs, among others, related to the siting, construction, and operation of one or more MMR energy systems in the Philippines," said Malacañang.
Other agreements
Malacañang said that Marcos also witnessed the signing of the following deals:
Memorandum of understanding between the Department of Science and Technology (DOST) and ATMO Incorporated to build a high-resolution weather forecasting system for the Philippines using AI technology.
Cooperation agreement between Ayala Corporation president and CEO Jaime Augusto Zobel de Ayala and Ayala Corporation Health CEO and president Paolo Borromeo, and Varian Philippines president and managing director Heinz-Michael Horst Schmermer and Advanced Oncology Solutions vice president Chuck Lindley. Malacañang said that under the agreement, "the parties will share their expertise in establishing and running the Philippines' first dedicated specialty oncology hospital to ensure an efficient way of delivering services to patients in making cancer care more accessible to Filipinos."
Agreement between Lloyd Laboratories and Difgen Pharmaceuticals LLC for a collaboration on the filing of Abbreviated New Drug Applications (ANDA) and the marketing of jointly developed pharmaceutical products within the United States.Under the deal, Lloyd laboratories will invest up to $20 million to establish and operate the first US Food and Drug Administration-approved manufacturing facility in the Philippines.
Agreement between ORBITS and ASTRANIS for the deployment of the first two internet satellites dedicated to the Philippines, which is seen to generate $400 million-in investment over the next eight years through the MicroGEO satellites.
Marcos will be in the United States until November 20. After the APEC Summit, he will be heading to nearby Los Angeles to meet with Filipinos there.
He will end his third trip to the United States as president with a visit to Hawaii, the state where he and his family spent years in exile after his dictator-father was removed from power. Marcos will also be visiting the Indo-Pacific Command while in Hawaii. – with reports from Isagani de Castro Jr./Rappler.com