Ellen says the 19th season of 'The Ellen DeGeneres Show' will be its last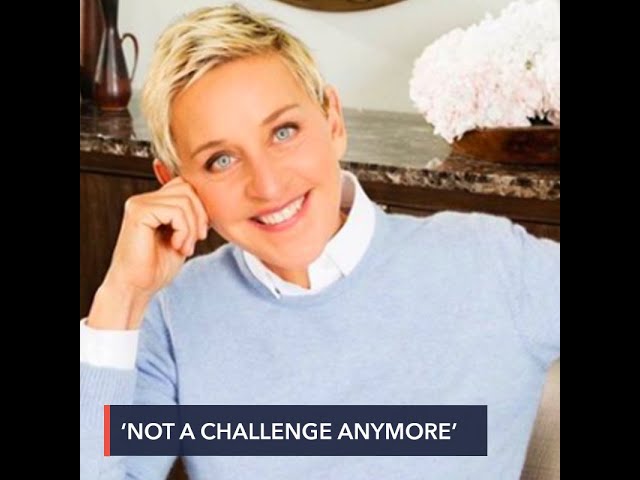 Ellen DeGeneres is signing off.
In an interview with The Hollywood Reporter published on Wednesday, May 12, DeGeneres revealed that she's ending her long-running talk show in 2022, with the 19th season being the last.
"When you're a creative person, you constantly need to be challenged – and as great as this show is, and as fun as it is, it's just not a challenge anymore. I need something new to challenge me," she said.
DeGeneres added that the decision was several years in the making. "I was going to stop after season 16. That was going to be my last season, and they wanted to sign for four more years and I said I'd sign maybe for one… So, we [settled] on three more years, and I knew that would be my last. That's been the plan all along," she shared.
Following the negative reports in 2020, including allegations of a toxic work environment, DeGeneres opened up about how it impacted her and the show. "With the talk show, all I cared about was spreading kindness and compassion, and everything I stand for was being attacked. So, it destroyed me, honestly. I'd be lying if I said it didn't. And it makes me really sad that there's so much joy out there from negativity. It's a culture now where there are just mean people, and it's so foreign to me that people get joy out of that," she said.
She insisted that the controversy surrounding the show wasn't the reason she quit. "It was very hurtful to me. I mean, very. But if I was quitting the show because of that, I wouldn't have come back this season. So, it's not why I'm stopping," DeGeneres said.
DeGeneres also said she's already thinking what to do next in her career, including a possible return to movies. "A sitcom seems like a walk in the park compared to this, 180 shows a year. I don't know if that's really what I want to do next, but movies for sure. If there were a great role, I'd be able to do that, which I'm not able to do now," she said.
Since it began in 2003, The Ellen DeGeneres Show has received over 60 Daytime Emmy Awards, including Outstanding Talk Show and Outstanding Talk Show Entertainment Awards . – Rappler.com