'To have this kind of attention towards the end of my career, to be so popular in this show, has been a nice little kiss for me from the fans,' says the actor
"I try to reach them with messages," Jon Voight said about his six grandchildren with daughter, Angelina Jolie.
In our recent video conversation, Jon, who's been in good terms with Angelina in recent years after a period of estrangement, talked about what he makes for Maddox, Pax, Zahara, Shiloh, Knox, and Vivienne. The kids are Angelina's adopted and biological children with Brad Pitt, from whom she separated in 2016.
"I make little messages and little drawings," Jon continued about his grandchildren, whom he is seeing more regularly since he and Angelina, his daughter with the late actress Marcheline Bertrand, patched up their relationship.
"I didn't give up art all together. When I was six, I kept on a little bit with it but I never really approached it in the same way from that moment when I said, I am not going to pursue this."
"But I do little drawings and little poems. They are poems that are trying to speak to them (the Jolie-Pitt kids), always full of love and a little bit of guidance in them."
"I am in a screening room in New York," said the star of the TV series, Ray Donovan, and beloved films, including Midnight Cowboy, The Champ, Deliverance and Coming Home, for which he won awards and nominations.
"I am filming the finale of Ray Donovan. I asked for this room because you see behind me, it's Forbidden Planet, this horror picture with Walter Pidgeon from years past (1956)."
With a laugh, he quipped about the Forbidden Planet poster behind him, "But I thought it was an appropriate background."
After its surprise cancellation of Ray Donovan in its seventh season, which left fans in uproar, Showtime has ordered a feature film-length finale. Jon and Liev Schreiber will be back, of course, as screwed up dad and son, Mickey and Ray.
"I've had a very good run with this show," said Jon, who won a 2014 best supporting actor Golden Globe as Ray's criminal dad. "And it's been an unusual character for me to play."
"I think most of my successes have been unusual characters for me to play in some way. To have this kind of attention towards the end of my career, to be so popular in this show, has been a nice little kiss for me from the fans."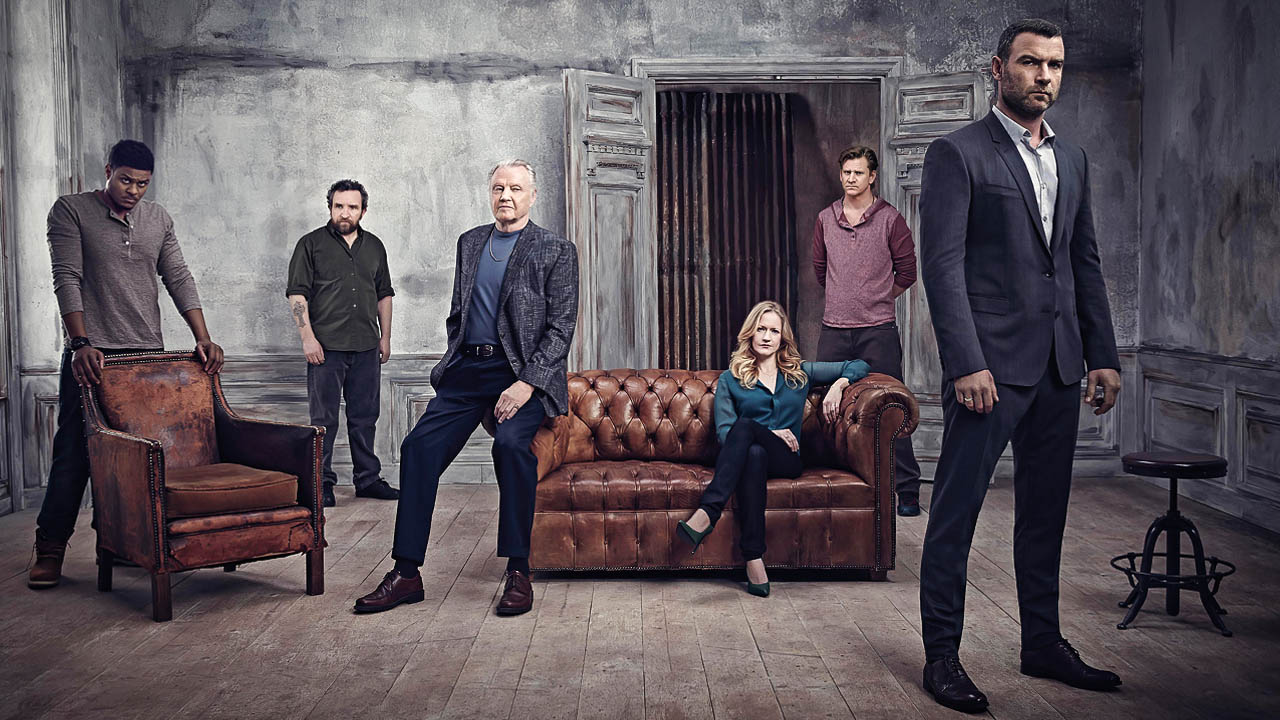 "And it's a lot of fun. I love playing this character. It's been very hard work. We've all worked very hard over the seasons. We've produced very good shows and that means everybody works hard."
"But it's coming to an end and there is a little bit of sadness. We would have liked to keep going. But they are giving us this two-episode finale which is like a movie. It's two hours."
"I have to say it is a very strong script," Jon shared about the finale, set to be shown in late 2022, which Liev co-wrote with showrunner and director David Hollander. Also in the cast are AJ Michalka, Pooch Hall, and Kerris Dorsey.
"I hope we do the script justice. I hope we as actors and the team do it justice because the script is very daring, very ambitious, very poetic and beautiful. I think it's going to be good. So we will see."
Jon looked back at his years with the drama which was initially set in Los Angeles and then New York.
"Every time we do a piece in our business and you know this, too, that every person who is part of it, even just somebody who is fixing a wall, everybody has a participation," said the Oscar best actor winner for Coming Home.
"A great piece is produced because of the efforts of all the people involved. Sometimes it's just a smiling face that makes the whole day better, someone who gives you a little encouragement, a little wave or something like that, can make a difference."
"We have been very blessed on Ray Donovan to have wonderful crews. We started out in Hollywood and then we went to New York. And both crews have been spectacular."
"We have made great friendships with each crew. I have always had somebody come on the set who makes me laugh, that when we look at each other, we laugh and we play with each other."
"And yet, we are all very focused on the work. We really care about that moment when we say, action, until the end."
"But each one of us is participating. So we have had a very positive run. We've done some very good work."
"And so, we are very grateful. We have a mutual gratitude and that's going to end now because we have the finale. We've shared a lot of experiences."
"And when they look at me, I am just one of the actors that they can count on in a certain way. If I have a little bit of trouble with a scene, I feel so bad because they expect so much.  They expect me to be okay all the time and most of the time, I am."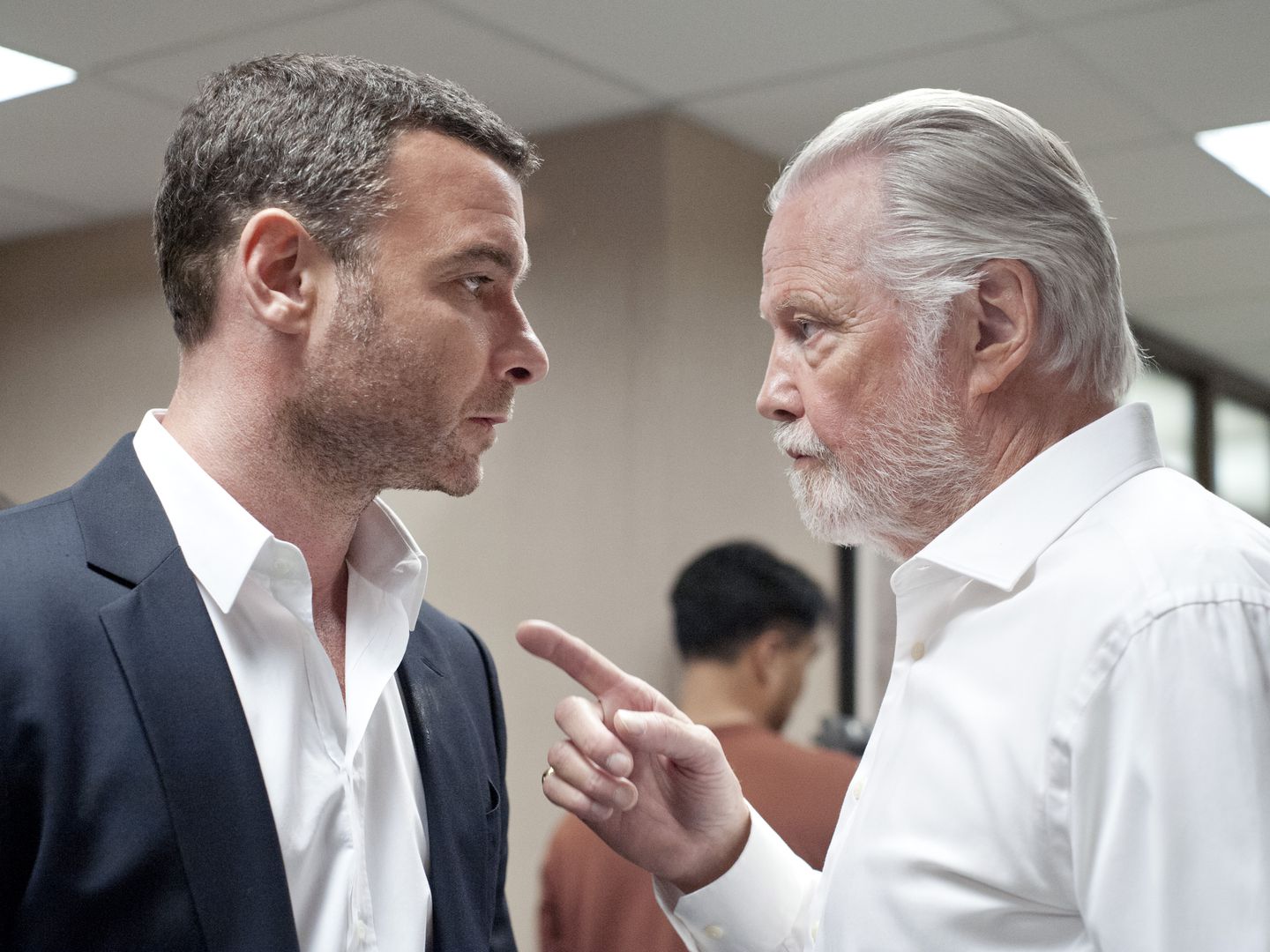 Jon talked about Ned Beatty, who recently died at age 83, and who costarred with him in John Boorman's acclaimed Deliverance. One of Jon's first films since breaking out with Midnight Cowboy in 1969, Deliverance introduced him to Ned, who also went on to have a solid career.
He recalled meeting Ned for Deliverance, which featured the two plus Burt Reynolds and Ronny Cox as pals who go on a canoeing trip which ends disastrously.
"Ned came into my life at that time, during Deliverance.  The director John Boorman came to the States to look for the people that he would populate his film with. The book was great, by the way."
"The first thing John Boorman said to me, I want to do this piece, and I found two actors from regional theater in the United States that I want to use. That was Ned Beatty and Ronny Cox. They were the first people cast by John."
"And because they were younger, they weren't middle-aged as the book described, they were in their 30s, he wanted to cast the other two characters, Ed Gentry and Burt Reynolds' character (Lewis) [in the same ages]."
"John was thinking of me as a match for Ned and Ronny and thinking of Burt as well in that category. So Ned was the foundation."
"As we were doing the picture, Ned – a very interesting fellow – one of the things about him that was remarkable in terms of doing this picture, was that he was the only one who really knew how to paddle a canoe."
"He was also the only one who knew how to live in the wilderness. He knew which mushrooms were poisonous. He was a naturalist in many ways."
"So while he was playing this other fellow, who was completely inept in the wild, he was the only one who was really comfortable there among the four of us."
"And then he did this performance. Of course, the performance had a shocking scene in it."
Jon was referring to the scene in which Ned was raped, sodomized, and forced to "squeal like a pig" by a redneck man. The scene is considered as one of the hardest to watch in cinema.
"I can't think of anybody who could have done that scene with such remarkable truth, freedom, and bravery in a certain sense," Jon paid tribute to Ned.
"Ned did it so artistically that it became the center of the piece and the reason why the picture had any weight. If that sequence didn't work and if Ned's performance wasn't complete in the way that it was, that movie wouldn't have been as good."
"It might have been vulgar, it might have been ugly or something, grotesque. But it wasn't. It was amazing."
"I always thought that Ned should have gotten an Academy Award for best supporting actor in that piece. I still think to this day that he deserves that kind of recognition for that piece."
"But it was a big year for film, a lot of great films that year and we didn't get that but that's what I thought. Anyway, Ned was a brilliant actor."
"I've seen him in many things. I probably saw him in everything he did. He was always superb."
"I think about Ned's son, Johnny, who is a great guy and his daughter, and his wife. I send them my love."
"I know that they are feeling so many things and reviewing so many things now. I know Ned's in a place where he's happiest, he is in his own canoe and going through the rapids up there."
Asked if he watches his films when he sees them on TV, Jon answered, "Some movies I will catch a little of something and stay with it. And with some movies, it's very hard to pull away from and that means not just my movies."
"There are so many really good movies. You are drawn to them. You get something fresh every time you see them."
"So, I'm guilty of watching myself a little bit sometimes. But thank God, I'm busy and I have many things to do."
"I'm always looking for the next thing that I have to do, working on it, working it over in my mind and seeing how I am going to approach it."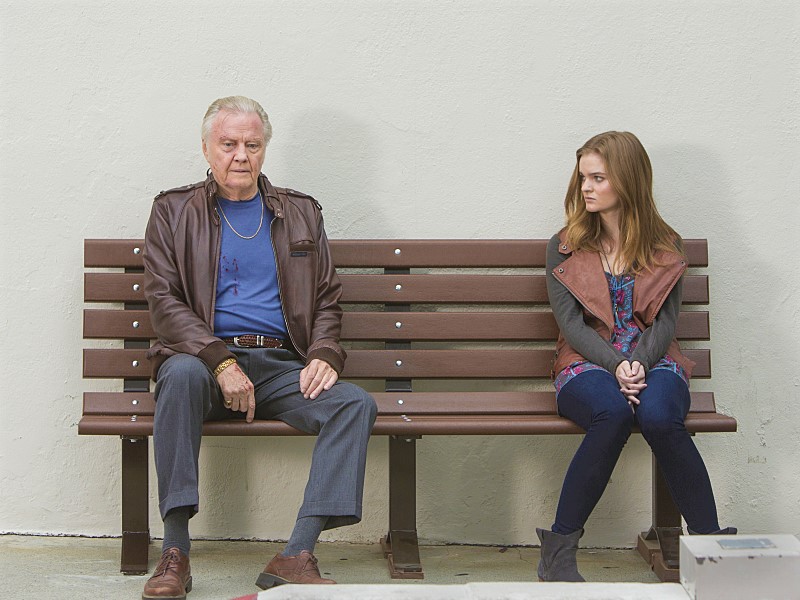 "But I've been very grateful. I'm very lucky. I'm very blessed really to have had so much in a career and in a life, so many things that I say, yeah, I've done well. There's still so much to do."
"There are so many great talents. I think of all these wonderful talents that I've seen over the years and I'm grateful to them."
"Sometimes when I do something well, I know that it has touched people or it has made some difference in their lives."
"It gives them joy or whatever and I am very glad to be a part of that, to be part of this art that has been so meaningful to so many people."
Still looking back, Jon, who started on television then segued to film, is now enjoying a career in both platforms.
"As you know now, the business has changed little by little over the years," he began. "I am in my eighties now, 82. Don't print that (laughs) – just teasing. I've been around for a long time, so they say, and life goes quickly."
"But each decade has many wonderful memories, I have to say. I've been very fortunate. I've seen our business change."
"I saw that television early on was not recommended for someone's career because if you got into television, it meant you lost a little bit of your footing in your film career."
"But slowly, people found very good pieces and they opened up a certain way. It was when they started doing this stuff for the cable channels, HBO and all of that, Showtime."
"They started doing very good work and taking more time with the work. It's not to say that the stuff on the main channels isn't quite wonderful."
"But then the heavy dramas, the design and stuff like that was enhanced with the extra time that the cable channels took. They started making films, really. When I was doing Ray Donovan, there was no difference from the films I was making."
As our talk wound down, Jon remembered a film that he is excited about, Sean McNamara's biopic, Reagan. In this drama chronicling Ronald Reagan's (Dennis Quaid) life from his childhood to the U.S. presidency, Jon plays Viktor Petrovich, reportedly a composite character of KGB agents who trailed the actor-turned-president.
The rest of the cast includes Penelope Ann Miller (Nancy Reagan), Lesley-Anne Down (Margaret Thatcher), Mena Suvari ( Jane Wyman), and Robert Davi (Leonid Brezhnev).
"Let me say one more thing because I left it out," Jon said.
"I did this picture about Ronald Reagan and that's an interesting picture, I think. My friend Dennis Quaid has done it. I heard he's very good in it and I hope that the piece will be good."
"And I worked with a young Russian man who is Alex Sparrow. He calls himself Alexi Sparrow because his last name in Russian (Vorobyov) is Sparrow. He's terrific and I am wishing the best for that."
"All these pieces, they have to come together in some way with proper editing, proper music and that's not been done yet. But anyway, I'm hopeful for that one, too."
It has been a long, eventful journey for the New York native, who was an understudy for the Rolf part in the 1959 original Broadway production of The Sound of Music.
The brother of James Wesley Voight, also known as Chip Taylor, who wrote such rock classics as "Wild Thing" and "Angel of the Morning," has remained single since his divorce from Marcheline, with whom he has another child, James.
But he dated Barbra Streisand, Diana Ross, Nastassja Kinski, and Rebecca De Mornay.
He is hopeful about the future. "I'm an optimist," he admitted.
"I see people stepping up who haven't been involved and that's been wonderful. There are so many good things going on in every local area of our country and across the world, there are many wonderful people so I'm just hoping that they will prevail."
Raised as a Catholic and is a practicing one, Jon – who is known for his conservative views – reflected, "I know that God is the big element here, that our prayers are going to be heard, are being heard and that things are happening."
"I always say, God has a plan, just watch. We have to do everything that we are supposed to do and God will take care of things, I believe that." – Rappler.com