'What started as a fairytale, is now my forever reality,' says Lily Collins
Lily Collins and Charlie McDowell have tied the knot.
The Emily in Paris star announced the news on Wednesday, September 8, in a series of wedding photos on her Instagram, saying she's "never been happier."
The couple exchanged vows in Colorado, USA, on Saturday, September 4. 
"I've never wanted to be someone's someone more than I do yours, and now I get to be your wife," she wrote in the caption.
Lily continued: "On September 4th, 2021, we officially became each other's forever. I love you beyond, @charliemcdowell."
The Love, Rosie and Mirror Mirror actress added that the weekend was "magical."
"What started as a fairytale, is now my forever reality," she said.
Charlie also uploaded the same wedding snaps on his Instagram, saying, "This moment will forever play inside my head."
In a separate post, the writer-director also professed his love to his wife. "I married the most generous, thoughtful, and beautiful person I've ever known. I love you, @lilyjcollins."
Several celebrities like Reese Witherspoon, Courtney Cox, Vanessa Hudgens, and Sarah Hyland have congratulated the couple.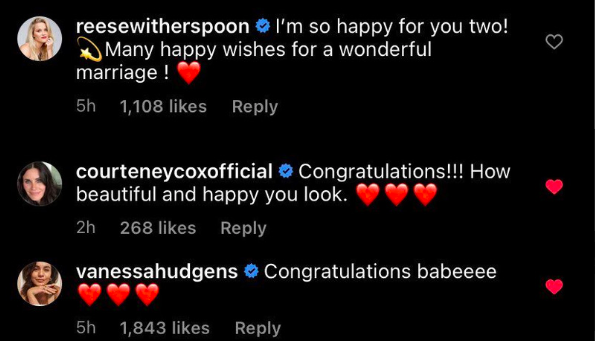 Reese said, "I'm so happy for you two."
"How beautiful and happy you look," Courtney wrote.
Lily, 32, and Charles, 38, got engaged in September 2020. "I can't wait to spend our life together," the actress said then. They were first romantically linked in July 2019. – Rappler.com