Fans will have to wait another two weeks to see the last 3 episodes of 'Gameboys' after MECQ is lifted over Metro Manila and surrounding provinces
Fans of popular Boys' Love (BL) web series Gameboys will have to wait another two weeks for the last three episodes of the series, which will be delayed due to lockdown restrictions on Metro Manila.
This was announced by the show's producer Perci Intalan in a Facebook post on Tuesday, August 4.
"As Metro Manila goes under modified enhanced community quarantine for the next 15 days, we decided to delay the release of GAMEBOYS episodes 11, 12 and 13 by two weeks as well," Intalan said.
"I know this will disappoint many fans around the world and I am heartbroken that we have to do this." (READ: Filipino BL: How 'Gameboys' gets it right)
The first episode of Gameboys premiered on May 22, and has over 1.2 million views so far. It's among the first Filipino BL series to take off from the popularity of the Thai genre. BL series typically feature two male leads as the show's main "love team." (READ: SarawaTine helped keep myself '2gether' during the lockdown)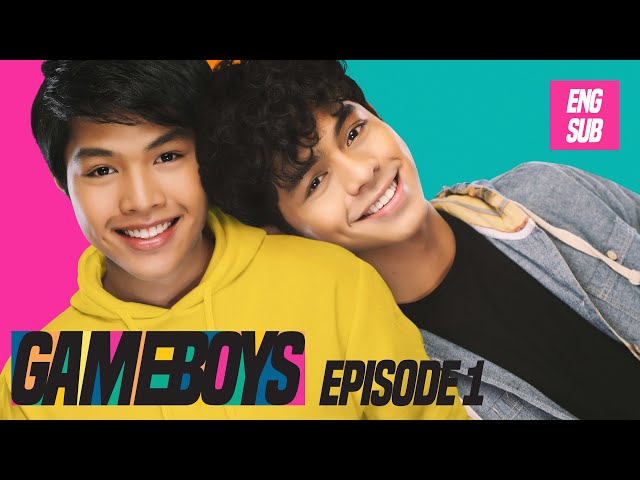 The show revolves around popular streamer Cairo Lazaro (Elijah Canlas) and the flirtatious Gavreel Alarcon (Kokoy de Santos).
The story follows how their online friendship develops into something deeper, with the help of Gavreel's best friend, the energetic and supportive Pearl Gatdula (Adrianna So).
The show is mainly filmed from home with the cast interacting through webcam, with the coronavirus pandemic as the backdrop.

The show is the first web series of the IdeaFirst Company. It's written by Ash Malanum and directed by Ivan Andrew Payawal.
As of this posting, all 10 episodes have gathered over 3 million views with a strong following both inside and outside of the Philippines.
"When we started GAMEBOYS we vowed two things: that we will always be extremely mindful of safety and that we will not allow any limitations resulting from this to compromise the quality of our story and how it will be told," Intalan said.
The show is aired every Friday on YouTube and was supposed to end with its 10th episode last week, but got extended to 13 episodes due to the popularity of the series.
After the series, there's a Gameboys film in the works and plans for a spinoff Pearl Next Door, which would feature Gameboys character Pearl Gatdula (Adrianna So) as the lead.
Metro Manila was placed on modified enhanced community quarantine (MECQ) from August 4 until August 18, after health workers pleaded with the national government to lockdown Mega Manila again due to congestion in the capital's COVID-19 wards. (READ: After frontliners' plea, Duterte reverts Metro Manila to MECQ starting August 4)
The show's production hopes to resume filming after the lockdown is lifted. – Rappler.com