This is AI generated summarization, which may have errors. For context, always refer to the full article.
The 20-year-old singer garnered a total of 92,617 fan votes from Weverse and YouTube, securing her slot in Mission 2 of the audition program
MANILA, Philippines – Filipina candidate Sophia Laforteza will be advancing to Mission 2 of The Debut: Dream Academy after placing second in Mission 1.
On Friday, September 15, the talent reality show unveiled the ranking of the 20 participants, as well as the panelist's comments on their first round of performances.
Mission 1 saw the 20 candidates divided into four teams of five, wherein they showcased their strengths in dancing or singing. Sophia was grouped into Vocal Team B, which performed Paramore's "Still Into You."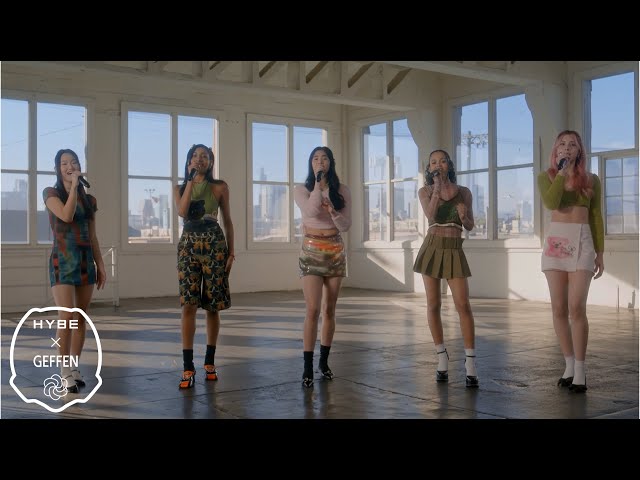 "I think Sophia was an amazing anchor for this song," Interscope VP of A&R and Marketing Charlie Christie said of the Filipino singer's performance. Other members of the judging panel were HYBE America President for HxG Mitra Darab and HYBE America Executive Creator Sungdeuk-son.
Sophia's performance also appeared to be well-received by fans as she garnered a total of 92,617 votes, only second to South Korea's Nayoung who ranked first overall with 109, 289 votes.
Meanwhile, Brazil's Samara (92,544 votes), Switzerland's Manon (79,083 votes), United States' Lara (75,213 votes), and South Korea's Yoon-chae (72,577 votes) are the third to sixth placers, respectively.
The Top 6 from the fan-voted round will be moving on to Mission 2, safe from elimination.
Notably, three of Sophia's groupmates in Team B – Nayoung, Samara, and Lara – also made it to the Top 6.
After the judges' deliberation, Rank 15 Hinari from Japan and Rank 20 Adéla from Slovakia were eliminated from the competition.
The remaining 18 candidates will then compete in a "Teams" mission to"enhance their artistry and teamwork beyond basic individual skills" in a renowned facility for K-pop trainees in South Korea. More details on Mission 2 will be released on Friday, September 22.
A day before the announcement of the Mission 1 results, HYBE LABELS+ also shared a behind-the-scenes look into each candidate's preparations for their first mission.
"Throughout the program, I've learned a lot about being able to hold onto who you really are," Laforteza said in her vlog. "You could easily forget who you are and what you have to bring. That's really what makes us unique."
The 20-year-old also gave insight into her and her group's rehearsals for Mission 1: "I'm so glad I'm in a vocal team. Singing is everything to me. I did enter the program as a vocalist so I'm really excited to showcase that."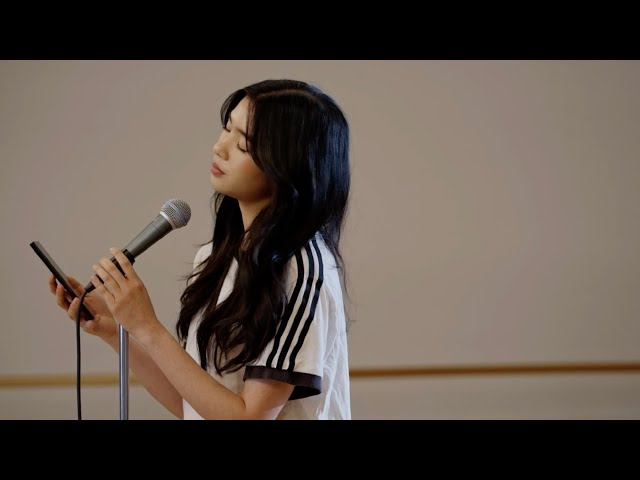 "For my group and I, we've been working a lot on our chemistry so we would be singing the song together but we would be holding hands, or we would just be having fun and dancing around the room and singing and trying to make sure that our energy is together," she said.
Being the sole Filipina in The Debut: Dream Academy, Sophia also talked about what keeps her motivated throughout the program.
"This is exactly what I've been waiting for. I feel like I've been working so hard every single day and my first thought when they announced this whole phase to us was simply my family and my country and the rest of the people that care about me. I was just so excited for them to see me."
Sophia was announced as part of The Debut: Dream Academy's lineup in August, where she was selected from a pool of more than 120,000 hopefuls from around the globe.
The program is produced by South Korean entertainment company HYBE and American label Geffen Records with the aim of creating the ultimate global girl group. – with additional reports from Mika Geronimo/Rappler.com
Mika Geronimo is a Rappler intern.