''Kubot: The Aswang Chronicles 2' is wicked and wily entertainment,' writes movie reviewer Oggs Cruz
Tiktik: The Aswang Chronicles was undone by its insistence to shoot everything in green screen. The novelty wore off rather quickly, especially when a lot of the film's special effects proved to be less than adequate to match director Erik Matti's lofty ambitions.
---
Everything #MMFF2014 
That aside, Tiktik was actually quite a feat in mixing horror, comedy and action into one more-or-less coherent whole. It is undeniable that there is so much promise to the concept of the unlikely hero (played with appropriate swagger by Dingdong Dantes) who is forced to battle hordes of aswang for his and his loved ones' survival.
***Caution: Mild spoilers below.***
Lessons learned 
It is therefore unsurprising that Matti would revisit the aswang-infested Philippines he has crafted out of his passion for innovation, now armed with lessons from the past. He pumps up the humor, and lets go of all seriousness. Kubot: The Aswang Chronicles is wicked and wily entertainment.
Kubot starts off where Tiktik ends, with Dantes' Makoy desperately rushing out of the Pulupandan after being chased by the vengeful wives of the aswang he rabidly exterminated to save his family.
Makoy's fiancé and son are unfortunately unceremoniously finished off by the aswangs' chief maven, played by Elizabeth Oropesa, forcing Makoy to retreat to Manila, missing both his brand new family and a hand. 
As it turns out, Manila is no different from Pulupandan, except that in the city, aswangs thrive alongside humans. When an overly ambitious aswang leader (played by KC Montero) decides to convert the humans of Manila into aswang (via cheap hotdogs made out of various body parts, one of the film's most ingenious conceits), Makoy, now sporting a metal prosthetic hand, and with a deep hatred for aswang, is forced to face his past.
Self-aware silliness 
What basically separates Kubot from Tiktik is that it fully acknowledges that its most reliable currency is its outright silliness. Matti and screenwriter Michiko Yamamoto go right for irreverent absurdity.
When the film is not focusing on the plot, it is poking fun at itself. A lot of the supporting characters, from Ramon Bautista and Bogart the Explorer's sadistic cops to Jun Sabayton's meat inspector-cum-aswang, are there to primarily serve the purpose of emphasizing how the film is meant to be seen, which is as a cheeky lampooning of all the genres it borrows from. 
The film shines when it puts its weird brand of comedy in the spotlight. It stumbles a little when there's too much focus on action or plot. Thankfully, Matti peppers the film's action scenes with essential wit and humor.
A franchise to follow 
Matti has mastered the look and feel of the franchise. Twisting the aswang lore not to churn out the same old scares but to mold an alternate Philippines where fantasy and fun stand alongside more familiar sights, he has discovered what would separate his Aswang Chronicles from the rest. 
Kubot turns Manila into an otherworldly parody of what it really is, with sounds and melodies that feel familiar and strange all at the same time.
Matti's characters are distinct in their charming imperfections. Makoy remains the franchise's unwilling hero, seemingly selfish on the outside but valiant on the inside. Nestor (played by Joey Marquez), Makoy's tormenter in the first film but now a trusty sidekick who understands his suffering, is the comic relief to Makoy's brooding soul. Nieves (played effortlessly by Lotlot de Leon), completes the trio with her unassuming spunk.
All in all, Kubot is loads of guiltless fun. It puts its being a visual spectacle in the backseat and instead streams jokes and punchlines that only heighten its entertainment value. The Aswang Chronicles may just turn out to be that rare worthy franchise to follow. – Rappler.com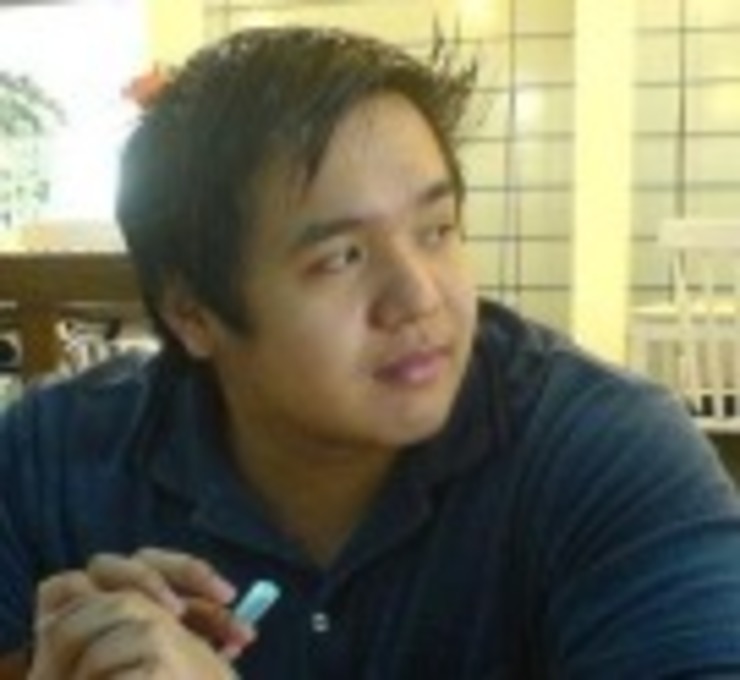 Francis Joseph Cruz litigates for a living and writes about cinema for fun. The first Filipino movie he saw in the theaters was Carlo J. Caparas' 'Tirad Pass.' Since then, he's been on a mission to find better memories with Philippine cinema.