''Shake, Rattle & Roll XV' is obviously uneven. Despite that, it is worth its admission price,' writes movie reviewer Oggs Cruz
If there is one film franchise that represents both the ills and promises of the annual Metro Manila Film Festival, it is Regal Films' indefatigable Shake, Rattle & Roll. 
Ever since it was revived less than a decade ago with Shake, Rattle & Roll 2k5, with episodes directed by Rahyan Carlos, Rico Ilarde and Richard Somes, the franchise has continuously stuck with its tried and tested formula of having 3 episodes of diverse scare tactics. It therefore gets predictable year after year.
---
Everything #MMFF2014 
However, the franchise also presents the proper vehicle for new directing talents to flex their creative muscles within a purely commercial atmosphere.
The past few installments have produced great work from filmmakers like Ilarde (Aquarium), Somes (Lihim ng San Joaquin), Jerrold Tarog (Punerarya and Parola), Topel Lee (Aswang), and Mike Tuviera (LRT).
Scaling Up
The 15th entry to the franchise opens with Ahas, directed by Dondon Santos, whose previous efforts include election propaganda Noy (2010) and middling horror Dalaw (2010).
The episode has Erich Gonzalez excellently essaying two characters: Sandra, the returning heiress of a popular shopping mall, and Sarah, Sandra's secret sister who is half-lady and half-snake. 
Ahas shines when it digs into the psyche of Sarah, whose dilemma is reminiscent of Hans Christian Andersen's The Little Mermaid, especially with her faultless dreams of being reunited with the human world which she has been unfairly pushed away from. Of course, Santos does not spend too much time humanizing the monster and goes for more traditional scares. 
Nevertheless, the effort is there. Ahas tickles with a sliver of romance, the most heartbreaking of which belongs to Sarah's unrequited passion for her sister's beau (J.C. De Vera). It teases with a touch of melodrama, with Sarah and Sandra exploring long-lost sisterly connections with their untimely reunion. It culminates with a chaotic flurry of shocking violence.
The episode has just enough of all the elements to work. Santos has finally scaled up. 
A flight to nowhere
Flight 666, directed by Perci Intalan whose debut feature Dementia is quite an admirable exercise of restraint amidst the common excesses of its genre, has a predictable cast of misfits suffering through a flight riddled with misfortunes, starting with an irate hijacker and ending with a ghoulish devil baby on the loose.
Intalan struggles to keep everything together, to mix comedy and horror, and to tell his story within the claustrophobic confines of a near-empty aircraft. The episode's conceit is one that is difficult to pull off. It is an episode that cannot and should not take itself too seriously, since it is grounded on the very absurdity of all bad luck befalling the most traditional of horror movie victims.
Intalan thankfully manages to steer the episode without teetering too close to pointless inanity. It is funny when it wants to be funny. While a lot of its attempts to scare fail because of its reliance on awful computer-generated effects, it still maintains a steady pace that never makes the episode feel tiring or repetitive.
Happy meal
If there is one reason to storm the cinemas and see Shake, Rattle & Roll XV, it would be Jerrold Tarog's Ulam, which is effective both as a thriller and as an observation of the horrors of marital strife.
Tarog intelligently takes the concept of the infamous dinner scene, the common stage for most marital fights in a lot of films, to form the elements that would finally break apart the problematic marriage of Henry (Dennis Trillo) and Emmy (Carla Abellana). 
Henry and Emmy, along with their daughter, move back to the mansion that once belonged to Henry's grandparents, who disapproved of the couple's union because of their supposed incompatibility based on their zodiac animals. 
When the mansion's housekeeper (a truly unsettling Chanda Romero) starts to feed the family various meals, they take on the form of their zodiac animals and in turn, violently act out the incompatibility that Henry's grandparents predicted. 
Ulam is deliciously paced, never really hurrying to reveal its secrets. It is also lustrously shot, creating an atmosphere of utmost unease. Tarog's own musical score adds just the right tension to the proceedings. The episode is a tightly directed effort, one that would put a lot of films with bigger budgets and larger scopes to shame.
Despite all its fantastic elements, Ulam never really loses track of the reality that it is so steadfastly anchored on. The episode is frightening not primarily because of its effective scares but because of how it fluently communicates the horrors of a failing marriage, as seen through the eyes of the affected innocent child. 
Uneven but still worth it
Santos' Ahas has a promising concept that sadly gives way to convention. Intalan's Flight 666 is brashly ridiculous but is self-aware. Tarog's Ulam is close to a masterpiece, the only episode in the triptych that makes an effort to dig beneath cheap thrills and special effects to dig up things from real life that are truly frightening. 
Shake, Rattle & Roll XV is obviously uneven. Despite that, it is worth its admission price. Although the installment has a lot to dispose of, it also has a lot for one to behold, to absorb. – Rappler.com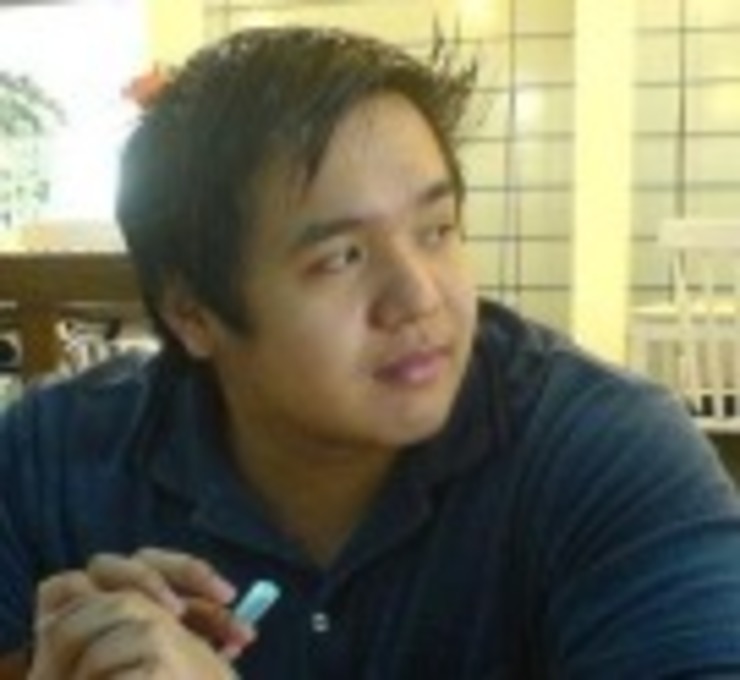 Francis Joseph Cruz litigates for a living and writes about cinema for fun. The first Filipino movie he saw in the theaters was Carlo J. Caparas' 'Tirad Pass.' Since then, he's been on a mission to find better memories with Philippine cinema.