In the interview, Cumberbatch objects to a reporter's description of his character Phil simply as a 'bad guy'
Director Jane Campion, Benedict Cumberbatch, and the rest of the cast of The Power of the Dog explore repressed sexuality and toxic masculinity with brilliant results.
Benedict, playing a cowboy – the epitome of American masculinity – but with a repressed yearning, delivers a searing performance in Jane's spellbinding psychological thriller disguised as a western. The movie, which also tackles male self-hatred and abuse, premiered in this year's Venice Film Festival.
John Arcilla ended up winning the Volpi Cup for best actor in Venice for his turn in Erik Matti's On the Job: The Missing 8. So John's victory is truly remarkable amid strong competition from Benedict, Oscar Isaac (The Card Counter), and several other actors.
Jane won Venice's best director Silver Lion in her adaptation of the 1967 semi-autobiographical novel of the same name by Thomas Savage, a closeted gay man. Benedict's Phil Burbank, so macho he can castrate a bull calf with two quick knife slashes, and his brother George (Jesse Plemons) are wealthy brothers who live on a cattle ranch in 1920s Montana.
The brothers are exact opposites – Phil is a cruel, menacing presence while George is kind and gentlemanly. Their lives as siblings who still share one bed despite their age change drastically when they stop by a restaurant and meet Rose (Kirsten Dunst), the widowed proprietress.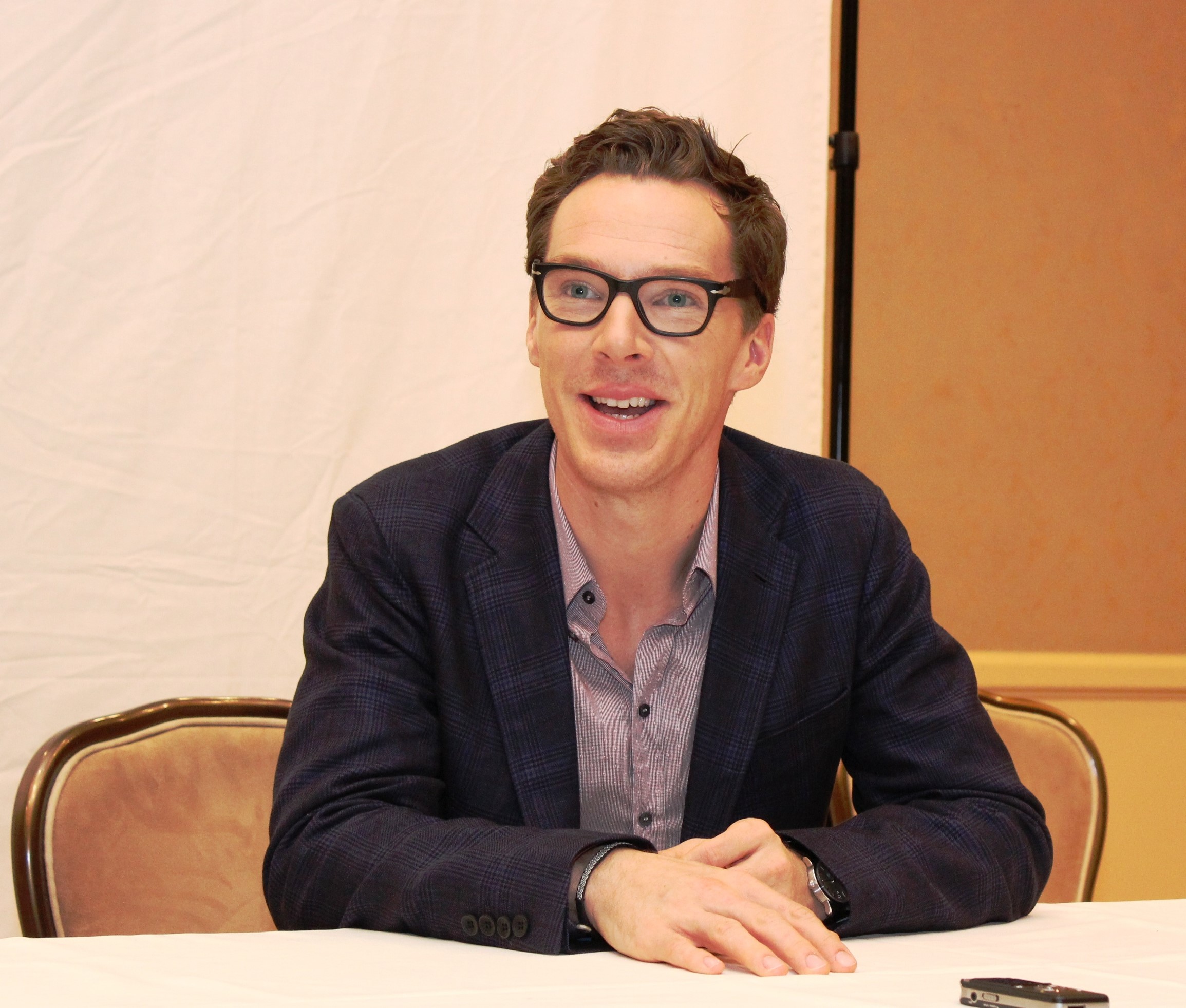 Phil taunts Rose's "sissy" son, Peter (Kodi Smit-McPhee), who works as the waiter and puts his paper flower creations on the tables. Both mother and son break into tears as Phil and his cowhands continue to make fun of Peter. George comforts Rose, an act that leads to romance and a marriage (Jesse and Kirsten are engaged with two kids in real life).
When Rose moves into the Burbank brothers' ranch home, Phil continues to be cruel to her and drives her to booze. Phil also intensifies his mockery of Peter's "faggot" ways until he takes the boy under his wing. A plot twist makes for a surprise, satisfying ending.
The title of the gripping film was lifted from Psalm 22:20, as Jesus suffered during his crucifixion: "Deliver me from the sword, my precious life from the power of the dogs."
Jane was quoted as saying in another interview, "As the title stands, it's a kind of warning. The power of the dog is all those urges, all those deep, uncontrollable urges that can come and destroy us, you know?"
A crucial scene tells us more about the mysterious Bronco Henry, Phil's dead mentor and lover. Jane credits Jonny Greenwood, whose score for the film is one of the year's best, for creating the perfect music for this scene in which Benedict strips naked, jumps into a river, and remembers his lover.
Jane said in the Venice press conference, "Jonny is so willing to explore any extra things that you might want to do, like we were searching for the right feeling for the sacred place when Phil is with himself, remembering with the scarf that he keeps in his groin, remembering Bronco Henry."
"Jonny's music also does have that yearning thing that is always trying to find that top moment, stretching for it. And I really loved that."
Kirsten pointed out, also in this media conference, "There's definitely a sexuality in Jane's movies (laughs). There is. Listen, you make a scarf around someone's neck that they are connecting with is something magical. Don't make me feel bad about this (laughs) but there is!"
Benedict, who sat beside Kirsten, agreed: "That's a good thing."
Benedict discussed the toxic masculinity in his homophobic Phil character, who unleashes sadistic, psychological torment on Peter and Rose. Both Kodi and Kirsten, as well as Jesse, are in fine form.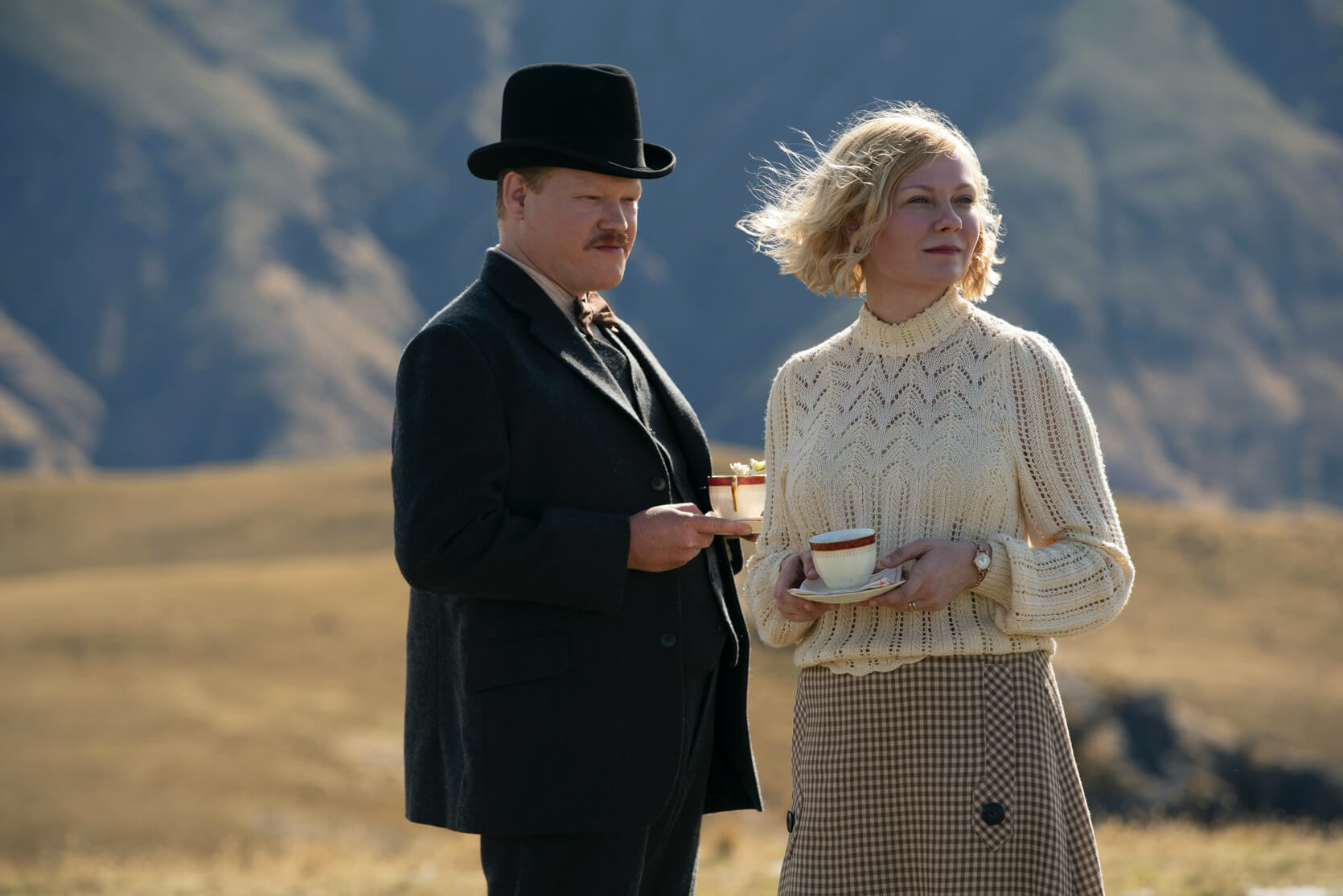 "The toxicity is something that is a product of his upbringing, his circumstance," said one of the finest actors of his generation. "It's nothing that's arrived fully fledged. It comes out of a moment, a moment, and a moment."
"So I can understand him, I can look into that and appreciate it, not condone it. I don't think it's redeemed by that. It's part of who he is, part of his flaw, part of his personal tragedy."
"I can understand someone who is defensive, who is anxious about everything they have built to be potentially taken away, who is lonely, repressed, feeling isolated in his circumstance and everything that he has tried to create that is authentic in his life when there is a center of authenticity that can't fully be revealed."
"As far as how it speaks to toxic masculinity in the world, if you go towards it, trying to understand and acknowledge it, that is the only way to bridge it and change it. Really, you can't just oppose it."
"It's fuel on the fire if you do that. You have to understand why these damaged people are causing damage to others and themselves."
"And whether those are world leaders on a stage, strong men of politics who have risen again in recent times, or whether it's something within your own life or culture, it has to be addressed and challenged."
"But it has to be understood. It's not just about locking the monster away and throwing away the key. Otherwise, it keeps recycling."
The British actor, never one to simplify a character, objected to a reporter's description of Phil simply as a "bad guy."
"Not to turn too pompous about it but Phil is just so complex," he countered. "Once you start understanding someone, he can't become just a cookie-cutter antagonist bad guy."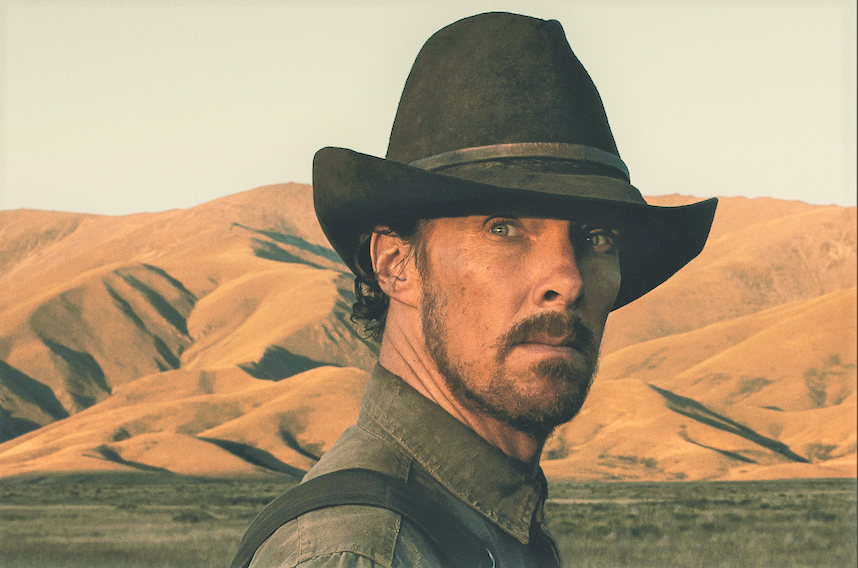 "And that's the beautiful poetry and complexity of the whole situation. And what Savage explores in the book as well as what Jane has made in the film."
Benedict joked that he wouldn't mind playing, yes, the bad guy, if that meant being able to return to Jane's native New Zealand, which subbed for Montana. Cinematographer Ari Wagner captures the sweeping landscapes in her director's homeland.
"I loved going back to New Zealand," said the London-born actor. "I couldn't get enough of it. It's an extraordinary country. It held us in a very precarious moment (pandemic) in our human history as a family at that point – my wife and children and my mom and dad as well."
"So we were very fortunate to be together, to be in that country with those people. I will happily go back to playing a cookie-cutter villain if you want me to (laughs)."
To play adversaries, Benedict and Kirsten stayed away from each other throughout the shoot.
"It's interesting," Kirsten said. "Benedict and I didn't talk to each other on set at all. We almost felt guilty if we were like, hi, hi (laughs). We kept our distance."
"A lot of my scenes aren't even with him. So I had to create my own demons and figure that out for myself because there's not a scene where we fight."
"It's very few exchanges. In the piano scene, his artistry trumps mine. I also feel like Rose is representing all the pain that is inside of him, in a way. So I saw it as a bigger picture of this relatable pain of isolation, of being gaslit by someone."
Jane pointed out, "As a woman, I was really interested in Rose's role and amplifying it as much as I could in the story within the context of her being a woman from 1925, which is not the same as today."
"I didn't want to make her a heroine. At that time, it was very difficult for Rose to complain to her husband George about his brother, who lived in the house."
"It was from Rose's politeness and also her lack of confidence, which would make her think, oh I am a target because there's something wrong with me."
"That sense of shame that would build to a point where there was really nowhere for her to go but to try and live this through. The only thing that could help her at that point was alcohol, which she knew was not a good choice."
"But interestingly, Thomas draws this relationship so cleverly because right from the beginning when Phil goes into the Red Mill, insults her son, and drives her to tears, it's those tears that make George come and comfort her and fall in love (laughs). So there is great payback for that."
The director behind The Piano and The Portrait of a Lady, and the TV series, Top of the Lake, stressed that having a male protagonist for a change in The Power of the Dog was not a calculated move on her part.
"I am a creative person," she said. "I don't calculate about gender, that it has to be this or that. But I read this book and I just thought, wow, this is an amazing piece of literature."
"The book had a really powerful impact on me because I really believed in the world that Thomas Savage described there. I believed he really lived it. And so that enabled me to really travel deeply into it."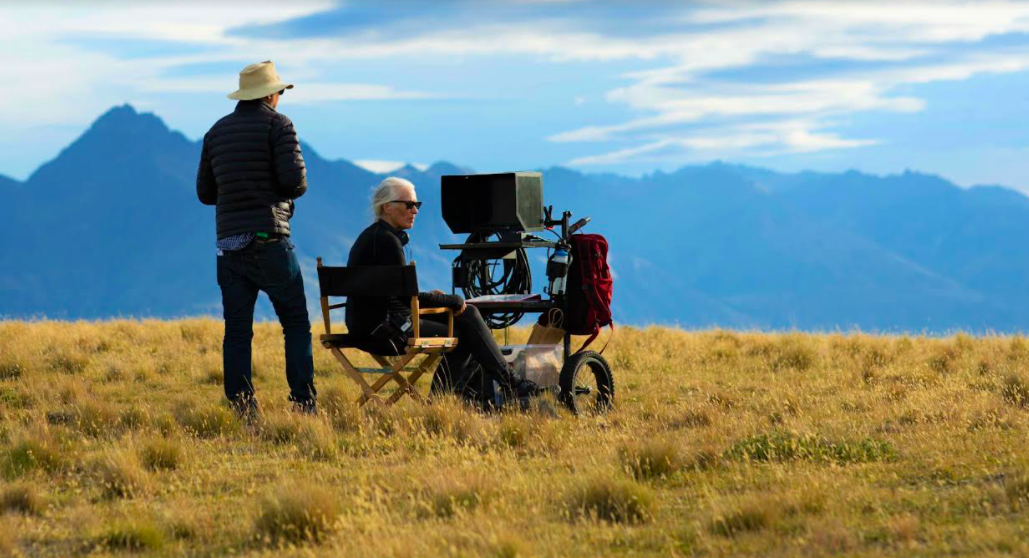 "I just felt the last section of the book was so exciting. I finished it and remembered thinking, generally I hardly ever finish novels these days. But this one I was very immersed in."
"I just thought, oh, good book. But over the next few weeks, scenes and themes from the book kept coming back to me, so that I couldn't forget it."
"I realized then that this is a really deep piece that works on the psyche. It's very interesting and different."
"Slowly, I just kept taking steps closer towards finding out who had the rights. It is Roger Frappier – and trying to arrange a meeting with him in Cannes, which we did."
The two actors raved about working with Jane, whose last feature film before The Power of the Dog was made 12 years ago, Bright Star.
"There's a sensitivity and a rawness to her characters," Kirsten said. "With a female watching her female characters over the years, they all feel like real women to me, with the kind of acting, actors, and performances that I aspire to as an actress."
Benedict concurred, "I completely second that. When you meet Jane, you have all the baggage of her iconic status in cinema and the weight of that."
"Then who walks in the room is this delightful human being who is collaborative, frail, interesting, and as humorous as the rest of us. And still, there is just this underlying alchemy that she doesn't let on too much because she is very modest."
"But it affects everyone, not just in the film. You see it with the crew, you see how hard they work to make it the best possible shot, every single moment of that shoot."
"And that admiration comes from pure respect and how she is, who she is as a human being and her artistry. She's great fun to be around."
The actor, whose roles have ranged from Julian Assange, Hamlet, Doctor Strange, Sherlock Holmes, Patrick Melrose, and Alan Turing to the Grinch (voice) and Shere Khan (voice) added, "It's a freeing experience. You want to please, you want the experience to match the expectation both for yourself as an artist but also for the person who has put her trust in you."
"And when it's Jane, she gives you every facility to go there, whether it's introducing you as a character to the cast and crew and saying, you will meet Benedict at the end of the shoot. Just allowing you to be that character until the end of production."
"Or whether it's facilitating an expectation of a character before production has begun by going to Montana, by getting involved in roping, riding, and ranching and just having an immersive experience where you are free to express it as fully as you can within the paradigms of her good taste."
"It's a great experience. But she's also really good fun."
Jane, who was the first female director to win the Palme d'Or for The Piano, her first feature, commented on the plight of women filmmakers today.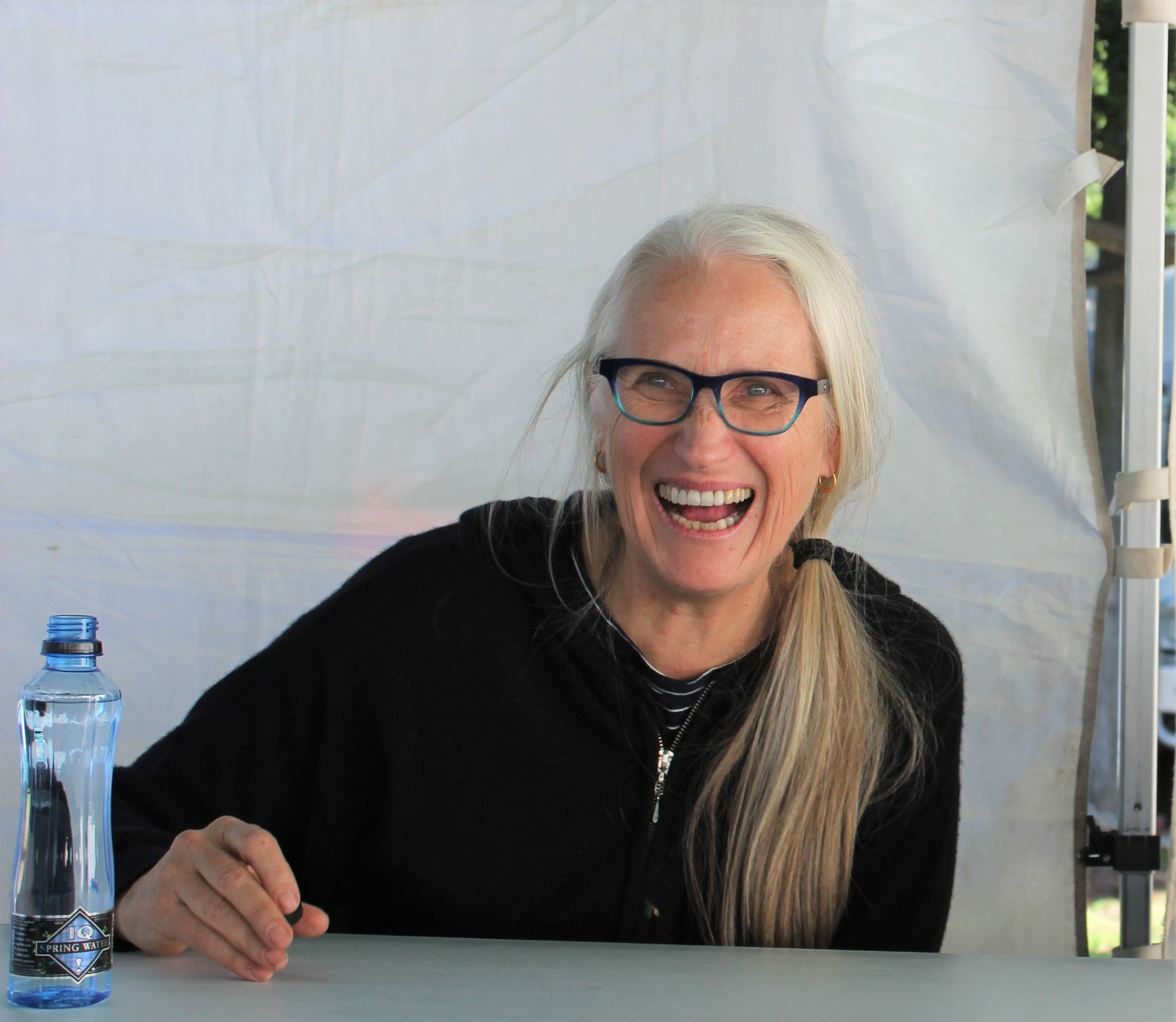 "I think the girls are doing very well," she began. "A woman won the Academy Award (Chloe Zhao). Then last year at Venice (Kiyoshi Kurosawa). And then this year at Cannes (Julia Ducournau)."
"So I think once you give them a chance, there is not going to be much stopping them. I say that in a gallant way but I still know that the statistics are not in the favor of women and there are still much less women."
"The great loss for everyone is that there's not just enough feminine voice and narrative describing our worlds, who we are so that we come to believe that all of us are a patriarchy when actually that's not the case. And women do think differently and that is what is so beautiful and really interesting."
"We have seen it a lot more on television because women are really dominating that field and sharing really unique and edgy views."
"They are emboldened and supported by not just each other but by the men as well, that people can see how unequal and unfair it is." – Rappler.com