The festival will run from May 7 to 27
A line-up of Korean films will be streaming online for free as part of the 2021 Korean Film Festival, running from May 7 to 27.
Held by the Korean Cultural Center and the Embassy of the Republic of Korea in the Philippines, the festival will feature Korean films in different genres every week.
Films in the action genre will stream from May 7 to 13. Two films from 2019 will be shown: Exit, which stars Jo Jung-suk, and Girls Generation's Im Yoon-ah, as well as Extreme Job, starring Ryu Seung-ryong, Lee Hanne, Jin Seon-kyu, Lee Dong-hwi, and Gong Myung.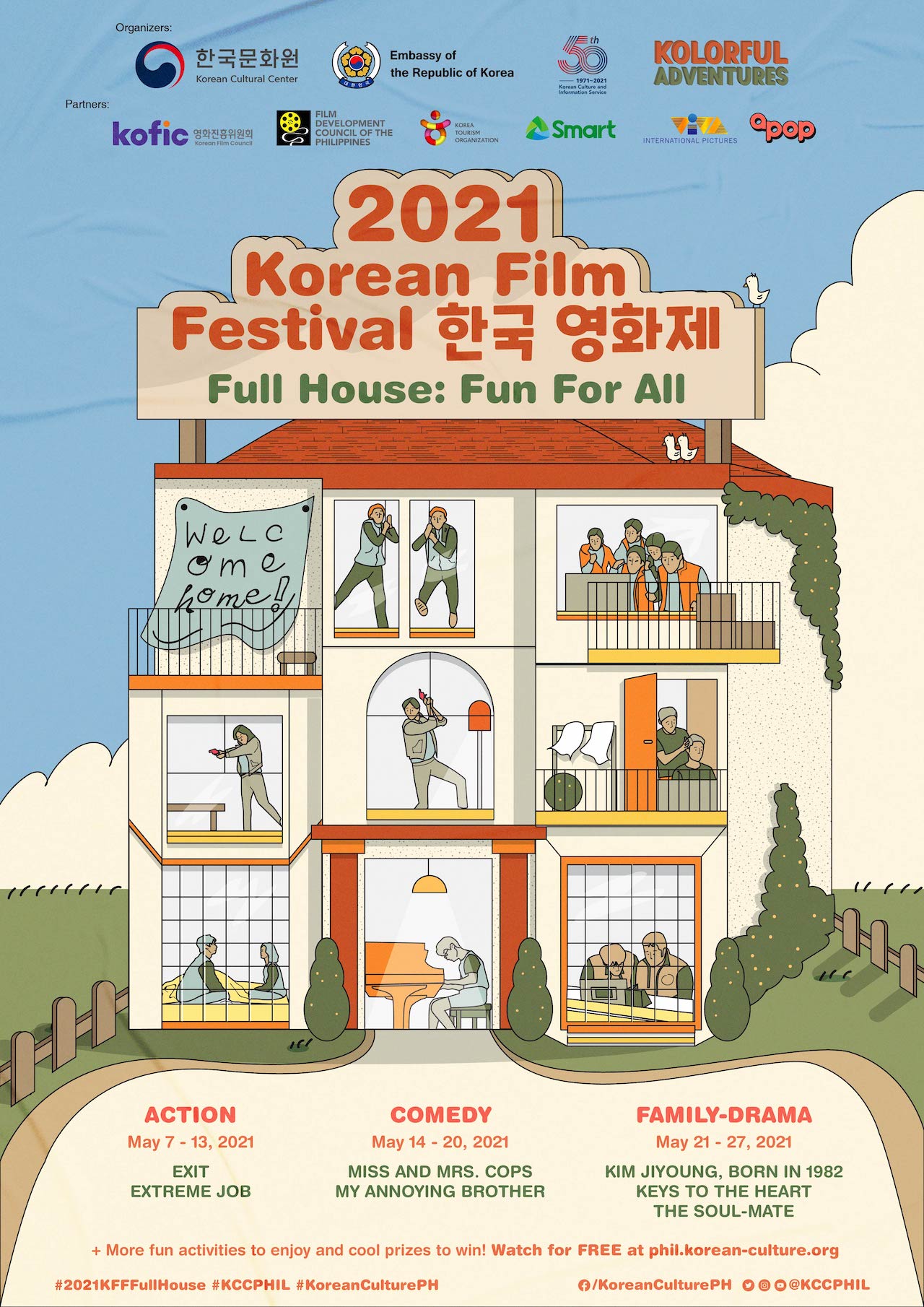 From May 14 to 20, the festival will highlight comedy films including 2016's My Annoying Brother featuring Jo Jung-suk, EXO's Do Kyung-soo and Park Shin-hye, as well as 2019's Miss and Mrs. Cops starring Ra Mi-ran and Lee Sung-kyung.
On the final week of the festival, from May 21 to 27, family dramas get the spotlight, with 3 films: 2019's Kim Jiyoung, Born in 1982 starring Jung Yu-mi and Gong Yoo, 2018's Keys to the Heart featuring Lee Byung-hun, Park Jung-min and recent Academy Award winner Youn Yuh-jung, and 2018's The Soul-Mate starring Ma Dong-seok and Kim Young-kwang.
Apart from the film showcase, the Korean Film Festival will also include a film reaction essay contest and a survey, which people can participate in to win prizes.
Viewers can watch the films for free on the Korean Cultural Center's website. For more information, check out their Facebook or Twitter pages. – Rappler.com