The band also covers songs by Seventeen, GOT7, EXO, The Boyxz, and IU
Ben&Ben takes on BTS' latest hit and gives it a jazzy twist in a new video posted on their YouTube channel as part of their weekly series BBTV.
The video, posted on September 2, is the second part of the folk-pop band's K-pop Covers Challenge series where they perform songs from popular Korean artists.
In the video, they covered parts of "Home" by Seventeen, "Not By The Moon" by GOT7, "Baby Don't Cry" by EXO, "Reveal" by The Boyz, "Eight" by IU, and of course, "Dynamite" – which was the last song they performed in the video (at the 9 minute mark).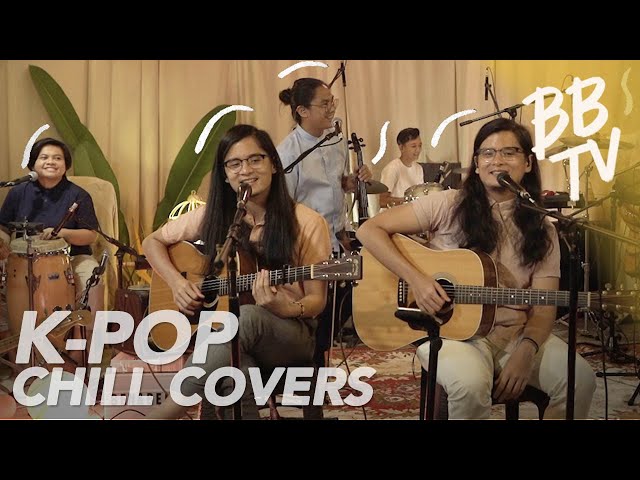 "Dynamite" is BTS' first English single, released on August 21 with a music video that broke YouTube viewing records. The K-pop titans performed it on stage for the first time at the MTV Video Music Awards on August 30.
Ben&Ben launched BBTV on August 5, to celebrate reaching 1 million subscribers on YouTube. As part of the series, they post fun videos that see them jamming to OPM songs, recreating famous iconic Filipino movie scenes, and performing Filipino folk dances.
They kicked off the series with their first set of K-pop covers, where they performed songs by NCT Dream, Red Velvet, Day6, and Twice.
The band is currently working on the follow up to their debut album Limasawa Street, which was released in May 2019. – Rappler.com